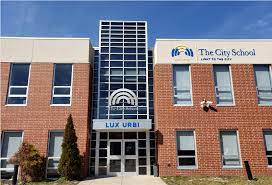 The main campus of City School and all other campuses in Pakistan has published the cost structure for this year. This school is well-known in Lahore. City school mostly serves upper-class students and families that seek a decent education from a good and high-grade institution. These pupils gain information and skills from this school.
City School has a wide range of campuses in different cities. This institution is a good choice for students wishing to earn an O-level or A-level degree with a solid curriculum. There has been a big announcement made by this school that all students who do not pay their fees during the Coronavirus will not get fined.
This school offers a wide range of subjects. For students with previous certificates from other government or private institutions, an entry fee is allowed to pay before being considered for admission.
The City School with Fees Structure
Rules for fees in City School
The school has a policy that only charges fees for two months. After two months, all students will receive a free voucher for the following two months, and they will be free of any fees issues.
Fees for Transfers and New Students
There are some rules for new admissions which is written below;
1. This school's admission fee and policy varied with each session. Admission fees for all types of students, from Playgroup to A level, are currently 80000 RS. Some students who have a relationship with teachers and others who have a relationship with the principal can pay an entry fee of up to 50000 to 80000 RS.
2. If any students choose to transfer from another institution. They must first pay the full admission price and then pay two months' fees in advance.
3. Class playgroups to fifth grade pay a cost of 15000 RS on a regular basis.