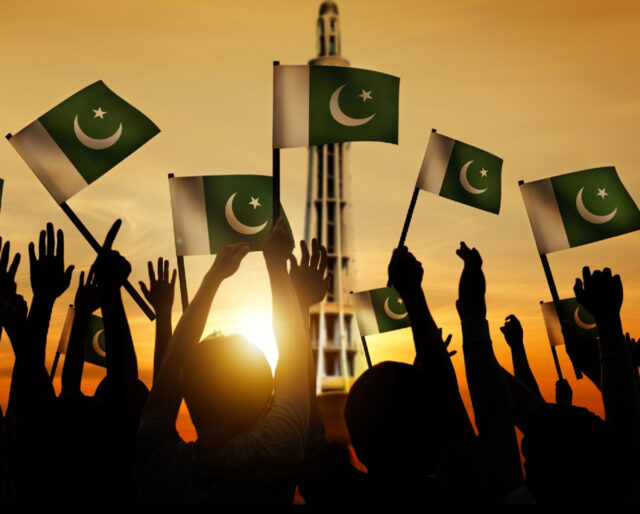 Pakistani National Days: National days are the days when people of the nation celebrate a specific event or commemorate a specific slogan or campaign. In many countries, national days are marked by public holidays. Pakistani National Days are a mixture of some religious occasions, some are related to important events that took place in the past and are vital for the foundation of the country and some are related to the birth and death of national heroes.
Pakistani National Days
1. Bank Holiday
1st January is the first day of the year so many banks are closed all over the world on this day. That's why this day is marked as a bank holiday.
2. Kashmir Day
Kashmir day is celebrated on 5th February annually. The people of Pakistan commemorate and show unity to Indian administered Jammu Kashmir. Meeting and rallies are being held to provoke the world about the violence of the Indian army in Kashmir.
3. Pakistan Day
23rd March 1940 was the day when the Pakistan resolution was passed for the first time. So this day hold prime importance with the fact that the 'two-nation' theory was presented for the first time. So, 23rd March is observed as Pakistan day annually.
4. Labour Day as Pakistani National Days
1st May is associated with giving tribute and honour to labourers all over the world. Labourers' hard work and diligence are essential for the growth of industry and for the development of a country as well. So it is very important to stand out and associate a day in honour of labourers.
5. Independence Day Pakistani National Days
14th August 1947 was the day when Pakistan emerged as a separate nation on the map of the world. 14th August hold a great historic value for all the Pakistani as they got freedom and life in a land where they can live in peace.
6. Birthday of Quaid e Azam Muhammad Ali Jinnah
Quaid e Azam Muhammad Ali Jinnah is an important historic personality. He was born on 25th December 1876. Pakistan is the result of his indefatigable efforts. He fought for the right of the Muslims of the subcontinent and succeeded to give them a separate land where they can live in their own way. Every Pakistani has a special respect and love for Quaid e Azam Muhammad Ali Jinnah in his heart. He is known as the national hero of the country. So Pakistani people observe 25th December to remember and pay tribute to this great leader.
7. Benazir Bhutto's death anniversary
Benzir Bhutto was a famous political leader. She was the daughter of the famous Zulfiqar Ali Bhutto. She worked for the welfare and betterment of poor people during her ruling period. Benazir was killed brutally in a rally on 27th December 2007. Due to her remarkable efforts in the development of the country and the uplifting of the poor people, she is considered a national lady of the country. So, 27th December is observed to remember the efforts of this great lady has made for the development of her country.
8. Defence Day
6th September is observed as Defence Day in Pakistan. On this day India made a coward attack on some of the Pakistani territories. But the Pakistan army defeated them courageously and the Indian army had to step back. Pakistani people unite on this day to show their enemies no one dares to enter its boundaries. Parades are being held and some demonstrations of fighter jets are also displayed.
9. Eid Days Pakistani National Days
Eid days are also included in Pakistani national days. Their importance is related to religious points of view. Usually, three types of Eids are observed in Pakistan. Eid ul Fitr comes right after the Islamic month of Ramadan. In Ramadan all Muslims fast and at the end, they celebrate the blessings of Allah. Eid ul Adha comes in the Islamic month of Dhul Hijjah. Muslims perform Hajj between the 8th to 12th of this month. And Muslims from all over the world sacrifice an animal to remember the act of Hazrat Ibrahim when he decided to sacrifice his son with Allah's will.
But Allah saved his son and sent an animal in his place. The third Eid is Eid Milad un Nabi. This Eid is celebrated on 12th Rabiulawwal. This day marks the birth of Hazrat Muhammad (PBUH). Muslims have special love, respect and attachment to their prophet in their heart. They celebrate this day by greetings and reciting naats (poetry to praise Hazrat Muhammad PBUH).
10. Ashoora Days
10th of Muharram from the Islamic calendar marks the Ashoora. This day is remembered to refreshen the memory of the great sacrifice offered by Hazrat Imam Hussain and his family to protect and strengthen Islam.