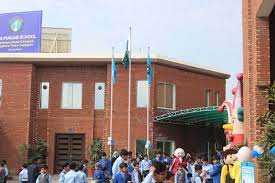 The Punjab School Lahore Fees Structure: The Punjab school is one of the best schools in Lahore. The school has almost 10 campuses within Lahore. All campuses in Lahore announced their fees structure. In this article, we will give you detail about the fees and campus life.
So, read this article to know about The Punjab School about fees and campus life in this school for students.
The Punjab School Lahore Fees Structure
Features Of The School
The Punjab School provides everything you desire in a school for your child. This school provides the best learning, playgrounds, cafeterias, excellent education, cooperative staff, trained professors, devoted administrations, magnificent atmosphere, basic facilities, library, computer laboratories, and much more. As one of Lahore's most prestigious schools, this school has become one within a short period. Due to their strong commitment to making this society and future generations a better place. Their goal is to help people and provide quality education to the youth of Pakistan.
This school organizes a variety of extracurricular events for the students. the main of this school is to make better both mental and physical health of the students. The Punjab School is unique since in the previous session, this school received second place in ninth grade from the Lahore board, and their name was added to the list of position holders.
School campuses in Lahore
Following is the list of the school campuses. So, you can choose one near to your location.
Tak Bagh Campus

Thokar Niaz Baigh Campus
Defense Phase 5 Campus

Canal Garden Campus

Al-Rehman Campus

Sargodha Campus

Ferozpur Campus

Defense Campus
Fees Structure Of Punjab School
| | |
| --- | --- |
| Admission Fee (One Time) | 10000 |
| Annual Fund (P.A) | 2500 |
| Tuition Fee (Monthly)                | |
| Play Group | 6200 |
| Nursery | 6100 |
| Prep | 6000 |
| 1st– 8th | 5600 |
The School Registration Process
This school has an online process for new admission. Applicants simply choose classes and campuses. After that, they submit a contact number and name. Students then download the application form along with the monthly fee slip. After the profile photos and other documents are submitted, students are eligible for admission.