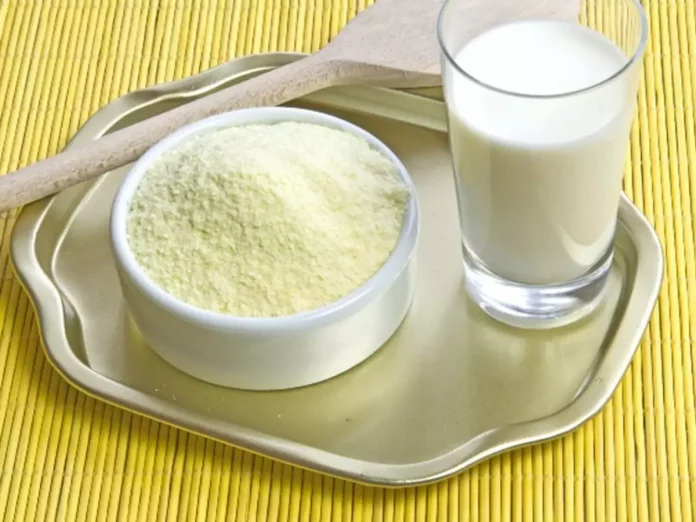 Best milk powder for your baby in Pakistan, mothers are very concerned about their child's health and fitness. Most mothers rely on formula milk which contains all the essential nutrients in appropriate quantities for the development of children. These formula milk/milk powders undergo several testing procedures to ensure their safety for the children. Thus, all the formula milk/powdered milk are different in composition.
Some are suitable for newborn babies and some are appropriate for toddlers. Here is a list of some best milk powders for your baby in Pakistan for their right growth and development.
Best Milk Powder for your baby in Pakistan 2023
Here is the list of best milk powder and formula milk available in the market which is safe and recommended for better development of young children. These formula milk powders is recommended by mothers and pediatricians. It is possible that if one formula milk powder is suitable for one baby maybe that is not suitable for another baby. So you should always consult doctors or your pediatricians before selecting any formula milk powder for your baby.
It is also recommended to read the instructions on the packet of the milk powder as consistency is very important for a child's health. Most of the formula milk is available in powder form so they are to be diluted with water before use. So one should be careful because too much dilution will affect its nutritional value and too much powder can have adverse effects on a baby's body organs.
Nestle Lactogen Infant Formula: Best milk powder for your baby in Pakistan
The early days of newborn babies are very critical. Their organs are very small and they are not used to the external environment. In such cases, anything which is used for babies must be in accordance with their body functions. Nestlé LACTOGEN 1 is a spray-dried infant formula with probiotics (L.reuteri). Its formula is designed especially for newborns that are not on mother feed. This formula milk contains an accurate amount of whey protein which is easy to digest and essential for growth and development. It comes in a bag packed in a box which secures its components and hygiene and is convenient to use.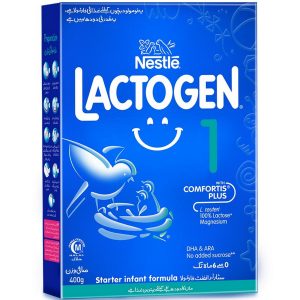 NESTLE Lactogrow: Best milk powder for your baby in Pakistan
Sustaining a child's healthy growth is a strenuous task. Most mothers complain that if we concentrate on a child's growth its health is ignored and when a child's health is focused its growth is compromised. NESTLE Lactogrow comes with the solution to all these problems. Its unique slogan "Tummy Muskaraye to mummy Muskuraye" represents its cause. Its unique formula contains Comfortis grow which is a combination of gut protection ingredients containing probiotics that promotes healthy growth by reducing gut problems. Moreover, it is sucrose-free. It is suitable for children above 1 year. It promotes happy growth by focussing on Gut protection, Digestion, and Gut comfort.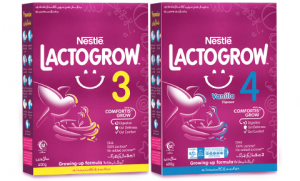 Nido: Best milk powder for your baby in Pakistan
Nido is another brand of NESTLE products. The brand provides a complete range of powdered milk products for children of all ages. All the products of this brand are fortified with vitamin A and vitamin D for better immunity. Moreover, it's a good reserve of calcium for healthy bone and tooth development. There are a variety of products under this brand. NWATLE NIDO KINDER 1+ was fat-free powdered milk with Prebio 1, a prebiotic fiber that was necessary for a child's digestive system. NESTLE NIDO FORTIGROW  is designed especially for school-going children. Its a source of vitamins and minerals which are essential for boosting a child's immunity, learning, and growth.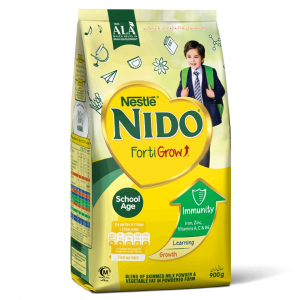 Nestle Nangrow 3: Best milk powder for your baby in Pakistan
NESTLE NANGROW 3 formulated by a team of specialized pediatricians and nutritionists for children between 1 to 3 years old. NANGROW 3 as Human Milk Oligosaccharides (HMOs) to nurture the immune system of toddlers. Its growing-up formula gives a strong foundation for the future. It comes with tin packaging for convenient use.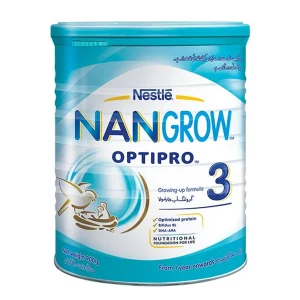 Meiji FM-T Infant Formula: Best milk powder for your baby in Pakistan
Lactose intolerance a common problem in babies when a child can not digest milk protein. This condition the agentic problem. The best formula helps your kids from bad bacteria and overcome the problem of lactose intolerance. Moreover, it assists in brain development and immunity booster.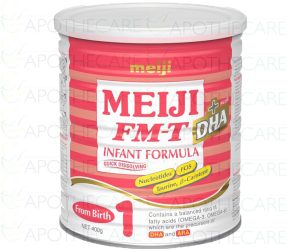 Olper's full cream milk powder:
Olper's full cream milk is a rich source of calcium, protein, and vitamin A&B2. As the name shows it is full of cream unlike the milk powder have skimmed (no fat). It helps the children to gain appropriate height and weight of their age.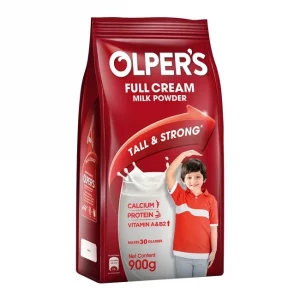 Pediasure Complete:
PediaSure comes with an advanced formula with a TRIPLE SURE SYSTEM for children from 2-10 years. Its unique formulation includes
Triple protein complex with and carbohydrate base
Complete and balanced nutrients that every kids need
It is a rich source of essential fatty acids for growth and development
PROHIBITED FOR CHILDREN WITH GALACTOSEMIA
NOT FOR PARENTAL USE