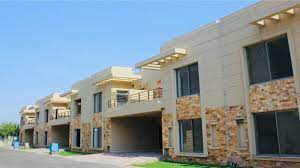 LDA Approved Society: LDA ( Lahore development authority) is a Pakistan government real estate department.it is the number one department in Pakistan to buy any kind of state you without any fraud or approval until or unless the developers own the land.  Moreover, The LDA has approved more features than the government development authority. So, there are fewer chances for loss of investment in residential societies approved by the LDA.
Facilities in LDA approved Society
There is a lot of facilities available for the buyer in LDA. The residential societies approved by the LDA are more attractive and give basic facilities to the investors. SO, LDA Society includes more facilities that are required by the government development authority and have fewer chances of losing investment. furthermore,  Gas, electricity and other common facilities of everyday life are available in LDA-approved societies. It will beneficial for a person to get a plot or house in the LDA approved Society.
Why We Should Choose LDA Society?
There is a lot of reason I can give you to choose LDA rather than other societies. The first one is that it is government-approved so, you don't worry about any kind of fraud there. It is also approved by the city authority so, basic facilities are a common part of LDA approved society.
.  So, if you're a buyer then LDA will be your first priority.
List of LDA approved society
It is difficult for someone to know which place is approved by LDA or which is not. So, in this article, we will tell you about all society that is linked with LDA. So, you can buy in any of these societies with your requirements.
The following is the list of LDA-approved societies.
| | | | |
| --- | --- | --- | --- |
| No | Society | Location | Approval Date |
| 1 | | | |
| 2 | ABDALIAN SOCIETY PHASE I | NIAZ BEG | 9-Feb-89 |
| 3 | Abid City | KHAMBA & RAKH KHAMBA | 29-11-1992 |
| 4 | Abid City 2 | RAKH KHAMBA | |
| 5 | ABID TOWN | JOGEENPURA | 28-Jun-80 |
| 6 | ABOUZAR HOUSING SCHEME. | NIAZ BEG | 21-Dec-89 |
| 7 | Ampara Housing | AMEER PUR & BHUTAN | 5/10/1988 |
| 8 | Accounts Group | BRIAN, DHARAMCHAND | 1991 |
| 9 | AGRIC TOWN | RAKH KHAMBA | 24-Oct-85 |
| 10 | AGRIC TOWN PH-II | KHAMBA | 9-Jan-78 |
| 11 | AGRIC TOWN PH-III | MOUZA RAKH KHAMBA | 9/2/1992 |
| 12 | AHBAB COOP. H. SOCIETY | NIAZ BEG | 13-Mar-85 |
| 13 | AHMED HOUSING SCHEME | NIAZ BEG | 9-Feb-86 |
| 14 | AHSAN PARK | JULY | 26.03.2007 |
| 15 | AIR LINES HOUSING SCHEME | RAKH KHAMBA | 4-Nov-82 |
| 16 | AITCHISON COL.STAFF COOP.PH-I | NIAZ BEG | 9-Feb-85 |
| 17 | AKHTAR ESTATE-1 | ATTARI SAROBA | 23-Jun-80 |
| 18 | AL-NOOR ORCHARD | Main Sharaqpur Road, Lahore | |
| 19 | AL-ASAR HOUSING SCHEME | MANAK | 29-Jul-05 |
| 20 | AL-HAMD FORTS | JIABAGA | 10.06.2006 |
| 21 |   AL-HAMD GARDENS LAND SUBDIVISION |  Ameer pur, Near Valencia Town | |
| 22 | AL-HAMRA TOWN | RAKH KHAMBA | 4-Aug-80 |
| 23 |   AL-REHMAT HOUSING SCHEME |   KAUT-LAKHPAT | |
| 24 | AL KABIR TOWN |   N/A | |
| 25 | ALI TOWN | RAIWIND ROAD | 23-Apr-83 |
| 26 | ALIA TOWN | BAGHBANPURA | 9-Feb-86 |
| 27 | ALJANAT HOUSING SCHEME | RAKH KHAMBA | 30-Sep-86 |
| 28 | ALMAWA HOUSING SCHEME | JULY & BUDOKI | 20.12.2006 |
| 29 | ALPHA COOP.HOUSING SOCIETY | NIAZBEG | 27-Jul-86 |
| 30 | ANGOORI BAGH SCHEME | BAGHBAN RA | 26-Feb-81 |
| 31 | ARCH. ENGG. H.SCHEME-II | RAKH KHAMBA | 29-Sep-81 |
| 32 | ARCH. ENGINEERING H. SCHEME-I | RAKH KHAMBA | 6-Oct-80 |
| 33 |   ARK VILLAS | – | – |
| 34 | Army Welfare Housing p1 | RAKHPURA | 1992 |
| 35 | Army Welfare Trust Housing p2 | ASAL LAKHOWAL | 14-03-1995 |
| 36 | Audit & Accounts | SAHHOKI | 1/8/1991 |
| 37 | AVECINIA CITY | TARROGIL | 7-Jan-92 |
| 38 | Awais Housing | SATTO KATLA | 10/9/1983 |
| 39 | AYUBIA TOWN | JUGEEN PURA | 20-Apr-86 |
| 40 | AZAM GARDEN SCHEME | NIAZ BEG | 30-Sep-86 |
| 41 | Azizia Town | KHAMBA | 22-04-1991 |
| 42 | Bagh E Iram | SADHOKI, HALLOKI | 1996 |
| 43 | Bahria Town(Safari Town) | Mouza Paji, Tehsil City and District Lahore. | 27-09-2007 |
| 44 | BAHRIA TOWN sector A | Mouza Maraka & MauzaJaliana | 18-01-1997 |
| 45 | BANKERS AVENUE CO-OP H/S | MOUZA DERA | 05.12.2005 |
| 46 | BEACON HOUSE | AASAL LAKHOWAL | 27-Nov-02 |
| 47 | CAMPUS COLONY | SULTANABAD & JOGEENPURA | 21-03-1978 |
| 48 | CAMPUS VIEW TOWN | JUGEEN PURA | 22-May-82 |
| 49 | Canal Burg | NAIZ BAIG | 26-01-1988 |
| 50 | CANAL VIEW COOP. H. SOCIETY | NIAZ BEG | 1-Jan-78 |
| 51 | CENTRAL PARK | JULKEY BADHUKEY | Approved |
| 52 |   CHAHAL HOMES |   CHANDRAI | |
| 53 | China Town | HALLOKI | 19-08-1997 |
| 54 | CHINAR BAGH H:S | TARROGIL/JANJATE | 14-Jan-92 |
| 55 | CHINAR COURTS FARM H:S | TARROGIL/JANJATE | 22-Mar-93 |
| 56 | Chodary Khushi Mohammad | | |
| 57 | CITY PARK H/S | MOUZA MANGA DIST LAHORE | 08.06.06 |
| 58 |   CITY STAR RESIDENCY |   MOUZA CHUNK PUNJGRAIN DIST LAHORE | |
| 59 | CLASS IV EMPLOYEES COOP. SCH. | AJUDIAPUR | 28-Jun-83 |
| 60 | DILKHUSHA COLONY | KOT LAKHPAT | 29-Nov-86 |
| 61 | Dream Gardens (MONNOO HOUSING ESTATE) | FATEH SINGH WALA | 2011 |
| 62 |   DREAM GARDENS PHASE II | FATEH SINGH WALA | |
| 63 | DUBAI TOWN | RAIWIND ROAD | 18-Oct-81 |
| 64 | E.B. LAND HOUSING SCHEME | SHAHPUR KHANPUR | 2007 |
| 65 | EDEN ABAD | RAIWAND ROAD LAHORE | 12.04.2008 |
| 66 | EDEN ABAD EXT | HALLOKI | 12.04.2008 |
| 67 | EDEN ABAD EXT-I(A+B) | JANJATAY | 29.02.2008 |
| 68 | EDEN Boulevard | BAGRIAN, DHARAMCHAND | 2011 |
| 69 | EDEN CANAL VILLAS H/SCHEME | AMARKOT | 23-May-03 |
| 70 | EDEN GARDENS | gajjo matta | 11/4/2008 |
| 71 | EDEN GARDENS EXT | DULLO KHURD & DULLU KHALAN | 5/8/2009 |
| 72 | EDEN LANE VILLAS | HALLOKI | 09.10.2006 |
| 73 | | TURKA ALAM SHAH, FATEH | |
| 74 | Eden Park | SINGH WALA CHAK NO 621,KOT JAWAN MAL. | 13-02-1992 |
| 75 | EDEN Place Housing Scheme | Kaccha | 2011 |
| 76 | EDUCATION CITY | MOUZA RAKHA LADHAY KEY | 02.11.06 |
| 77 | EME Coopperative housing | MOUZA RAKHA LADHAY KEY | 02.11.06 |
| 78 | ENGG. UNIVERSITY E:C:H:S | SATTO KATLA | 12-May-90 |
| 79 | ENGINEERS ARCH. H. SCHEME-III | SATTO KATLA | 16-Mar-83 |
| 80 | EVER GREEN HOUSING SCHEME | PAJI AND RAKH JUDDO DHEER | 19.12.2006 |
| 81 | Excise-taxsation | KHAMBA | 4/8/1993 |
| 82 | FAROOQ AVENUE | DHANA SINGWALA | 6-Mar-85 |
| 83 | FAZAIA HOUSING SCHEME | JEEWAN MAL, BHALIGIL DISTRICT LAHORE | 28-08-2011 |
| 84 |   FAZAIA HOUSING SCHEME PHASE-II |   BHAI KOT & MAUZA MAL | |
| 85 | Fazal Elahi Colony | Sattokatla | 1986 |
| 86 | FORMANITES H/S PH-I MOUZA KAMAHAN | MOUZA KAMAHAN, LEEL | 10.09.2006 |
| 87 |   GARDIONO COURTS FARM H/S | SORA | |
| 88 | GENERAL SHER ALI KHAN H.SCH. | DHANA SINGWALA | 13-Feb-85 |
| 89 | GHAUSE FARM | RAKH JODHOO DHEER | 16.04.2007 |
| 90 | GHEE CORPORATION OF PAKISTAN | GHULAM GHOUSWALA | 21-Apr-04 |
| 91 | GHOUSIA TOWN | AJUDIAPUR | 15-Mar-83 |
| 92 | GARDIONO COURTS FARM H/S | SORA | 16-08-2006 |
| 93 | GM Riaz | NIAZ BAIG | 20-06-1977 |
| 94 | Gosha E Ahbab p2 | NIAZ BAIG | 2/5/1992 |
| 95 | Gosha E Ahbab p3 | NIAZ BAIG | 24-06-1990 |
| 96 | GOSHA-E-AHBAB COOP. H.SOCIETY | NIAZ BEG | 9-Feb-84 |
| 97 | Government Supirior Services | MIRAKA MULTAN | 1993 |
| 98 | Govt officers Co opperative (C & D Sector) | PAJIA & MANAK | 2005 |
| 99 | Govt Servent housing old | JANJATAY | 1992 |
| 100 | GREEN ACRES FARM H:S | BHOPTIAN AMIRPUR | 20-Dec-87 |
| 101 | Green fort 4 | CHUNG RUNJGRIAN | |
| 102 | Green Fort1 | RAKH KHAMBA | 25-11-1989 |
| 103 | GREEN VALLEY | Chak No.37/UCC | 5-Oct-01 |
| 104 | Greenfort2(rev) | | |
| 105 | GULDASHT TOWN | DUGAJE/Harike Road | 30-Aug-89 |
| 106 | GULSHAN TOWN | SHEIKHUPURA RD. | 17-Dec-80 |
| 107 | Gulshan e Ahbab Housing Scheme p2 (Shadab Colony) | RAKH CHANDRAYE, FEROZE PUR ROAD | 4/8/1990 |
| 108 | Gulshan E Awan | NANGAR | 16-10-95 |
| 109 | Gulshan E Jinnah | KADA & WANGARH | |
| 110 | Gulshan E Lahore | KHAMBA | |
| 111 | Gulshan e Rail p2 | | |
| 112 | GULSHAN-I-MUSTAFA | AJUDIAPUR | 4-Aug-80 |
| 113 | GULSHAN-I-SHALIMAR H. SCHEME | BAGHBANPURA | 30-Apr-83 |
| 114 | HASSAN TOWN | MAHMOOD BOOTI | 1789 |
| 115 | HOMELAND (EDEN PALACE VILLAS) | RAKH KHAMBA | 9-Jun-81 |
| 116 | Hyde Park | NIAZ BAIG, AMERKOT | 1990 |
| 117 | Icon Valley | PAJAI RAIWAIND ROAD LAHORE | 27-07-2009 |
| 118 | IEP M Town Sec B | SATTOKATLA | 7/9/1991 |
| 119 | IEP town Sec A | BAGRIAN, SADHOKI, NAGER | 24-11-1994 |
| 120 | INTERNATIONAL CITY FARM HOUSING | MOTA SINGH WALA | 08.01.2008 |
| 121 | IQBAL AVENUE CO-OPERATIVE HOUSING PHASE-I | SATTOKATLA,RAKH KHAMBA | 1986 |
| 122 | IQBAL AVENUE PHASE-III | PUNJGRIAN/MUSALLA | 1-Nov-01 |
| 123 | IrrigationSociety | LEEL | 10/12/2007 |
| 124 | ISLAMIA COLLEGE OLD BOYS H.S | NIAZ BEG | 16-Jul-86 |
| 125 | ITTEFAQ TOWN | NIAZ BEG | 10-Mar-82 |
| 126 | IZMIR TOWN | CHUNG KANJRAN | 27-11-2002 |
| 127 | JAFFAR TOWN/ISMAT NAGAR | RAKH KHAMBA | 9-Feb-84 |
| 128 | Jewan Mal | KOT JEWAN MAL | 18-12-1994 |
| 129 | Judicial emp p1 | NIAZ BEG | 1981 |
| 130 | JUDICIAL COOP. H. SOCIETY Phase 1 EXT | NIAZ BEG | 22-Feb-83 |
| 131 | Jodicial Colony P2 | NIAZ BEG | 5/9/1991 |
| 132 | JUDICIAL HOUSING SCHEME PH-III | MUSALLA | 21-Mar-97 |
| 133 | JUDICIAL COOPERATIVE PH-III (EXTN) | MUSALLA | 21-Mar-97 |
| 134 | Kakezai Ph-II | KACHA | 9/8/1995 |
| 135 | KEMC (DOCTOR'S TOWN) | SADHOKE | 9-May-94 |
| 136 | Khayaban-e-Qaid | NIAZ BEG | 1986 |
| 137 | Khayam Mini City Ph-I | DIANA NAIH | 1991 |
| 138 | KHURAM TOWN | G. T. ROAD | 3-Jun-85 |
| 139 | KHYABAN-E-AMIN | SADHO KI & HALLOKI | 16.08.2006 |
| 140 | KHYABAN-E-KHAIR-UD-DIN | AJUDIAPUR | 28-Aug-80 |
| 141 | KHYABAN-E-KHAIR-UD-DIN:(EXT.) | AJUDIAPUR | 29-May-84 |
| 142 | KHYBAN-E-ZAHRA | SATTO KATLA | 9-Feb-86 |
| 143 | Khyber Housing State | GAJJU MATTA | |
| 144 | KINGS TOWN HOUSING SCHEME | RAKH JUDHU DHEER | 22.08.2007 |
| 145 | LAHORE SMART CITY | LAHORE BYPASS | 2021 |
| 146 | Luxurious Garden | Main Sharaqpur Road, Lahore | 19-01-2012 |
| 147 | Lahore Avenue | KHAMBA | |
| 148 | LAHORE CHAMBER OF COMMERCE PHASE 1 | MULTAN ROAD | |
| 149 | LAHORE CHAMBER OF COMMERCE PHASE 2 | KANJRA | 16-Jun-86 |
| 150 | LAKE CITY BELLA VISTA | Raiwind Road, Lahore | 17-05-2008 |
| 151 | Land Bareze Sect-A | BHOBTIAN | 19-01-2012 |
| 152 | Land Bareze Sect-B | BHOBTIAN | 19-01-2012 |
| 153 | MARIUM TOWN | RAKH JODHOO DHEER | |
| 154 | Mascot Housing Scheme | SADHOKI | 1995 |
| 155 | Meraj Town Housing Scheme | Hanjarwal | 1995 |
| 156 | MID LAND FARM H /S | TATLY DISTRICT LAHORE | 11.10.2006 |
| 157 | Millat Tractors Emp | KACHA | 1997 |
| 158 | MODEL HOUSING SCHEME | LADHEKE BHULLAR SUA AASAL | 14.04.2007 |
| 159 | Muhafiz Town | SHAHPUR, KHANPUR | |
| 160 | Muhafiz Town p2 | SADHOKE | |
| 161 | Muslim Nager | ASSAL LAKHO WAL | 1994 |
| 162 | NADDI KINARAY | BADHUKI & MAL | 20.12.2006 |
| 163 | NASHEMAN-I-IQBAL C:H:S PHASE-I. | KHAMBA | 22-Mar-83 |
| 164 | NASHEMAN-I-IQBAL C:H:S PHASE-II | SADHOKE/BAGRIAN | 7-Nov-92 |
| 165 | NAWAB TOWN | RAKH KHAMBA | 27-Aug-80 |
| 166 | NAZ TOWN | SADHOKE | 2-Oct-86 |
| 167 | Nespak C opperative emp Phase2 Site1 | QUNG, MASSALA, RAKHPURA | 26-06-1995 |
| 168 | NESPAK Empl:C:H:S: | SATTOKATLA | 27-Apr-82 |
| 169 | Nespakp2 | SATTOKATLA, RAKHKHAMBA | 10/9/1997 |
| 170 | New Lahore City | Sundar | 11.01.2011 |
| 171 | News Paper Emp | HALLOKI | 1991 |
| 172 | NFC p1 | SATTOKATLA | 12/4/2007 |
| 173 | Nishan Colony | KOT KHAWAJA SAEED | 24-07-1980 |
| 174 | OPF Housing | Raiwind Road, Lahore | N.A |
| 175 | OPF Farm Houses | Raiwind Road, Lahore | N.A |
| 176 | P&D Emp | CHUNG, PUNG, GARIAN | 9/12/1997 |
| 177 | Park Avenue | 2 Minute Drive from LDA City Interchange | 31-12-2019 |
| 178 | Pakistan Atomic Energy Housing Scheme | Maraka Multan Road | 2009 |
| 179 |  PALM CITY | Ferozpur Road, Lahore | 19.02.2018 |
| 180 | Pakistan Rajput | SHAHPUR KHAN | 1987 |
| 181 | PAK ARAB HOUSING SCHEME | ATTARI SAROBA/CHANDRAI | 22-03.06 |
| 182 | PCSIR COOP. H.SOCIETY-I | NIAZ BEG | 10-Feb-83 |
| 183 | PCSIR E:C:H:S (ALFLAH AVENUE-I) | SATTO KATLA | 2-Mar-82 |
| 184 | PCSIR PHASE-II (REVISED) | RAKH KHAMBA | 24-Mar-04 |
| 185 | PCSIR PHASE-II & III) | BAGRIAN | 1990 |
| 186 | PGEHS P1 Ext | SATTOKATLA | 9/9/1992 |
| 187 | PIA HOUSING SCHEME –I & II | SATTO KATLA | 10-Oct-82 |
| 188 | Pindi Raj Putan | PINDI RAJPUTAN | 25-05-1981 |
| 189 | Public Health | FATEH ABAB, BHUBTIAN | 1991 |
| 190 | Punjab Board of Revnue | DHANA SINGH WALA | 30-11-1988 |
| 191 | Punjab Co opperative | | |
| 192 | Punjab Govt Emp P-I | SATTOKATLA | 13-06-2006 |
| 193 | Punjab Govt Emp P-I EXT | SATTOKATLA | 9/9/1992 |
| 194 | PALM Villas & Subdivisions |  SHAHPUR KANJRAN | N.A |
| 195 | Punjab Govt Emp P-II | SATTOKATLA | 2/8/1992 |
| 196 | Punjab University EMP P1 | MOUZA RAKH KHAMBA | 2011 |
| 197 | Punjab University housing p2 | MOUZA KHAMBA & RAKH KHAMBA | 21-06-2007 |
| 198 | Rail Town | KANJRA | 1991 |
| 199 | Ravians Housing | HALLOKI | 1992 |
| 200 | Regal City Phase II | Sheikhupura Bypass Road | |
| 201 | RAZA TOWN HOUSING SCHEME | KACHHA | 08.02.2007 |
| 202 | Regent Park | JANJATEY | 1990 |
| 203 | Rehman Abad | AJUDHIAPUR | 1978 |
| 204 | Rehman Estate | DHANA SINGH WALA | 25-09-1978 |
| 205 | Royal Residencia Housing Scheme | New Defence Road near Ring Road, Lahore | |
| 206 | Revenue Emp Block A | NIAZ BAIG | 28-07-1993 |
| 207 | Revenue Emp block B | NIAZ BAIG | 28-07-1993 |
| 208 | RIVER EDGE (REVISED) | SHAHPUR KANJRAN | 30.08.2006 |
| 209 | RIVER VIEW COOP. H. SOCIETY | RAKH KHAMBA | 8-Jul-84 |
| 210 | Sadat | SADHOKI | 21-11-1994 |
| 211 | SAIGHAL ESTATE | NIAZ BEG | 2-May-84 |
| 212 | SALLY TOWN NORTH | TAJPURA | 27-Jul-02 |
| 213 | SALLY TOWN SOUTH | TAJPURA | 27-Jul-02 |
| 214 | SAMAN BERG KHURD | DHANA SINGWALA | 22-Apr-82 |
| 215 | Saman Burg | JUGIANPURA | 12/2/1978 |
| 216 | Saman Zar | AJOADHIAPUR | 1978 |
| 217 | SARGODHA COOP. H. SOCIETY | BHOPTIAN | 28-Aug-84 |
| 218 | Safari Garden Housing Scheme | Sua Asil Road, Lahore | 2020- |
| 219 | SAROBA GARDEN | ATTARI SAROBA | 24-May-78 |
| 220 | SATELLITE TOWN | FEROZEPUR ROAD | 18-Aug-81 |
| 221 | shahdab colony | Moza Chandirai, Ferozpur Road Lahore | 23-Jan-92 |
| 222 | SHAHID TOWN | FEROZEPUR ROAD | 3-Apr-82 |
| 223 | SHERAZ HOUSING SCHEME | BAGRIAN | 16-Mar-87 |
| 224 | State Enter Prisers | NIAZ BEG | 5/9/1984 |
| 225 | STATE ENTERPRISES COOP.H/S PH-I | NIAZ BEG | 13-Dec-84 |
| 226 | STATE ENTERPRISES COOP.H/S PH-II | NIAZ BAIG | 29-11-1988 |
| 227 | SUI NORTHERN GAS E:C: H:S: Phase I | CHUNG PUNJGRIAN | 27-Jul-01 |
| 228 | Sui Northern Officers Phase II | ARAL LAKAOWD | 7/4/2006 |
| 229 | SUKH CHAIN GARDEN | MARAKA &MOHNALWAL | 13.08.2005 |
| 230 | SUNFLOWER (REVISED) | NIAZ BEG | 25-Feb-86 |
| 231 | SUNNY PARK | RAIWIND ROAD | 1-Apr-84 |
| 232 | SUNNY PARK (EXTENSION) | RAIWIND ROAD | 22-Apr-87 |
| 233 | SUPERIOR COURTS E: H:S: | AMARKOT | 27-Nov-02 |
| 234 | TARIQ GARDEN | SADHOKE | 23-Dec-04 |
| 235 | TECH. SOCIETY | NIAZ BEG | 11-Aug-86 |
| 236 | TRICON VILLAGE | CHUNG PANJGRAIN | 03.05.2006 |
| 237 | TUXEDO | RAKH JODHOO DHEER | 14.04.2007 |
| 238 | Valencia H/Scheme Ph I-IV | SADHOKE & DHARAMCHAND | 1998 |
| 239 | Valencia H/Scheme Ph-V | SADHOKE | 18-Aug-04 |
| 240 | VENUS HOUSING SCHEME | ATTARI SAROBA | 11-May-82 |
| 241 | VITAL ORCHARD HOMES EE | Race Course Town, Lahore | |
| 242 | WAPDA Empl:C: H:S: Phase-I | SATTOKATLA | 1782 |
| 243 | WAPDA Empl:C: H:S: Phase-I EXT | SATTOKATLA | 1997 |
| 244 | WAPDA RETIRED OFFICERS H:S | RAKH BAWALE | 27-Jul-02 |
| 245 | Wapda Town P2 | KHAMBA | 30-07-1995 |
| 246 | WEST WOOD COLONY | NIAZ BEG | 22-Feb-81 |
| 247 | Women Housing Scheme | KOT JEMA MAL CHAK 62 | 28-02-1991 |
| 248 | Wyeth Empl:C: H:S: | HALLOKE | 14-Mar-92 |
| 249 | ZAHEER-UD-DIN BABAR | NIAZ BEG | 11-Feb-86 |
| 250 | ZAM ZAM HOUSING SCHEME | KACHHA | 17-Jan-06 |
| 251 | Zubaida Khatoon | HALLOKI | 20-04-2005 |
| 252 | ZAITOON CITY | Canal Road Lahore | NA |
| 253 | ZAAMIN CITY | Ferozpur Road, Lahore | NA |