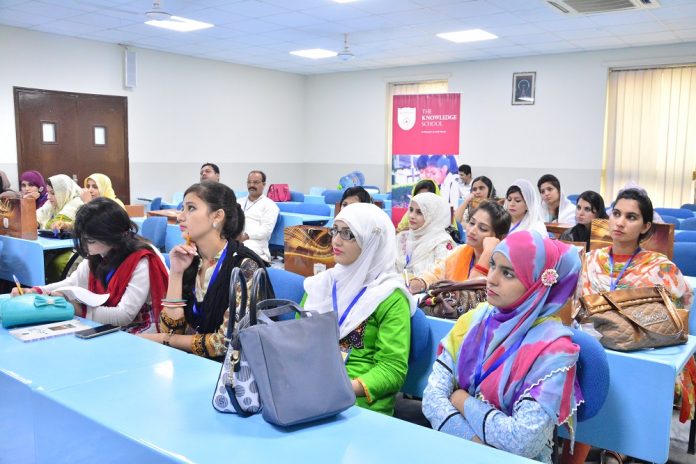 In this era of technology, people want their children to excel in fields related to computer science and information technology. These fields are in demand these days and today we will discuss the best top universities in Lahore of BS.
As we know that we are surrounded by things that are programmed or work on the principle of artificial intelligence. We have to select a career which is going to be flourished in 5 to 6 years. For a secure future, we have to see all these things.
After a few years, we see progress in the new technological zone. And we are heading towards the era of automation. The key to this development is the basic knowledge of computers. When talking about computer it doesn't refer to a single device but all devices are included in it.
To start your future journey, you should select your university with full information. The following are the top-rated universities in Lahore for BS and CS.
Top Rated Universities for BS in Computer Science in Lahore
Government college university
Government College University a public research university in Lahore. They give admission to their students according to their criteria. They stick to their rules. Only those students are eligible who scored 60% marks in FSC/ICS or equivalent marks in A level. Those students who fulfilled their merit criteria are called for an interview. Interviews are scheduled after the submission of the complete application form.
University of Science and Technology
University of Science and technology a public research university and considered to be the best public(government) university for computer science and engineering programs. They conduct their test once a year. According to the marks in that test, they allocate students on different campuses according to their merit. In merit-making, they also consider your FSC and SSC marks.Top Universities for BS.
Information Technology University
Information technology universities came into being to give their students scholarships and innovative ideas to flourish in the field of technology whether engineering or computer science. They conduct their own entrance test and they also accept SAT. they also consider your previous marks.
Kinnaird college has a rich history of making dream trues of thousands of talented girls. They give opportunities to girls to commence their interest. They help them in all possible ways. All admissions to Kinnaird College for Women are based on merit. Previous academic performances are taken into account for admission on "open merit" and also for any category within "reserved seats". They have a different number of seats for every province known as Provincial seats.
University of Central Punjab
The University of Central Punjab a private institute that offers multiple programs at multiple levels. They offer BSCS at the undergraduate level and they have excellent faculty. These universities also considered being the best. Students can get scholarships and the government also help needy students. Admissions start in the month of July and August for new sessions. They also give you admission to your previous academic experience. You will get all the information from their official site.
Virtual University of Pakistan
Virtual University offers online studying facilities for those who cannot come to university daily. They have made a huge name in a few years. They have given learning facilities in remote areas. This university considered to be the best for BSCS. They also offer a variety of programs for the future of the nation.
They provide extensive support to their students including preparing for a career, mentoring, personal and financial support. The University of Lahore offers more than 200 programs at different levels. You can trust this university for your professional learning. For more details, you can visit their official site. Your success at The University of Lahore will be the measure of our success in delivering high-quality education.
University of Management and Technology
University of management and technology is a highly professional university. They offer different programs. In merit-making, they include 20% marks of SSC, 30% marks of FSC, and 50% marks of entry test. they offer scholarship s for their students just for their appreciation and ease.
The superior college is one of the well-known universities for BSCS in Lahore. They give very great opportunities for their students. Extra activities, researches, and the futuristic approach of this university make this college different from all. They gave 100% off to toppers students (top 3 positions) and 50% off to those who scored 75% marks in intermediate.
Lahore University of Management Sciences (LUMS)
LUMS considered the best university for science and technology. This university welcomes people from abroad to study at their university. To get admission in LUMS you have to appear in SAT. your score must be above 1500 out of 2100. LUMS considered a good option for BSCS. Considered being an extraordinary place for learning and transformation. The lifestyle of this university is next-level amazing.