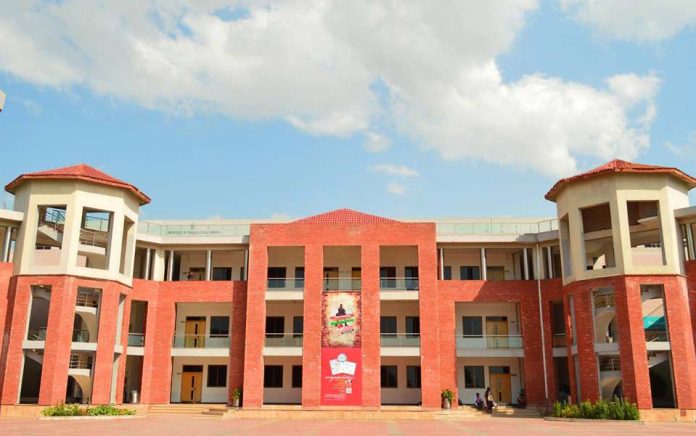 Here you can get information about Top Rated universities for D Pharmacy in Lahore. Dream of every student is to become a doctor, engineer, or lawyer. D. Pharmacy is also a branch of medicine. Like MBBS, BDS, D. Pharmacy is also a well-reputed profession. For D. pharmacy you should have biology as your main whether you are a student of FSC or A level. We will discuss different universities for D Pharmacy in Lahore.
A good university is like offering you great opportunities. Their degree will help you to find a good job of your own choice. Only your hard work will pay off in the end so you should be motivated and devoted.
you should be innovative and believe in yourself that what you are doing is the right thing for you. medicine is a vast field having a number of branches. every person who is studying medicine has a great responsibility because it is a matter of life.
following are the top-rated universities of Lahore for D. Pharmacy;
Universities for D Pharmacy in Lahore
The University of Lahore is a private university.it offers a number of programs of different fields. UOL has good teaching staff and the environment. UOL provide their students with great opportunities. They give them practical experience for their professional lives. They give admission on the basis of merit. In merit-making your previous study record is checked.
Lahore Pharmacy College currently offers a comprehensive education culminating in the degree of ''Doctor of Pharmacy '' (Pharm-D). Students are accepted in the first-year class for the five years program leading to the degree of Pharm-D. you can apply online for this university. they help you to fulfill your desires and dreams. your previous academic record does matter.
Riphah International University
RIU is a great name. it is a private institute of research. they provide their students with the best educational atmosphere. Riphah international university gives admission on the basis of your merit or marks score in MDCAT (entrance test for medicine students). your previous academic record also matters. Riphah is a good university and recommended for D. Pharmacy.
Lahore College of Pharmaceutical Sciences
Lahore College of Pharmaceutical Sciences (LCPS)" is the very first private institution of pharmacy education in Pakistan which was inspected, recognized, and approved by the pharmacy council of Pakistan in 1997. They are "First Mover" in private institutions of Pharmacy. This institute is considered to be the best for D. Pharmacy. If you have scored 60% marks in FSC or equivalent you are eligible for admission.
Forman Christian College (A Chartered University) is committed to preserving the diversity of its campus population while maintaining the high academic standards needed to achieve its vision of being recognized as one of the best educational institutions in the subcontinent. Throughout their history, they have served the poor and minority students alongside the wealthy and powerful. Generally, their admissions start in the month of November.
Lahore Leads university
Lahore Leads University is committed to shaping your destinies. LLU believes in playing a vital role in providing solutions to the socio-economic and technological problems faced by the nation, through providing quality education to the youth. They gave quality assurance for their students. they are competitive and excelling in their field.
Hajvery university
This degree requires five years of full-time study and covers topics including chemical, physical, pharmaceutical and pharmacological properties of medicines, and the application of these in the practice of pharmacy. they are considered the best universities for D Pharmacy. Students learn how to make medicines, their composition, and much more.
Universities for D Pharmacy University of Punjab
The University of Punjab enjoys a respectable position as a seat of learning amongst the reputed universities of the world on account of its rich cultural heritage and accessible opportunities being provided to a multitude of our youth for attaining quality education at an affordable cost. They provide their students with a number of futuristic programs. You can visit their site for further details.
Universities for D Pharmacy Akhtar Saeed Medical and dental college
In order to fulfill the existing deficiency of doctors and lack of enough seats for medical students in the government sector, an excellent and dedicated endeavor is made in the form of Akhtar Saeed Medical and Dental College. They have their hospital for better learning. they make their students face future challenges with great honor and bravery.
Universities for D Pharmacy Superior university
Superior University is a good university. You can learn new things theirs with highly experienced faculty. They give very great opportunities for their students. Extra activities, researches, and the futuristic approach of this university make this college different from all. They gave 100% off to toppers students (top 3 positions) and 50% off to those who scored 75% marks in intermediate.