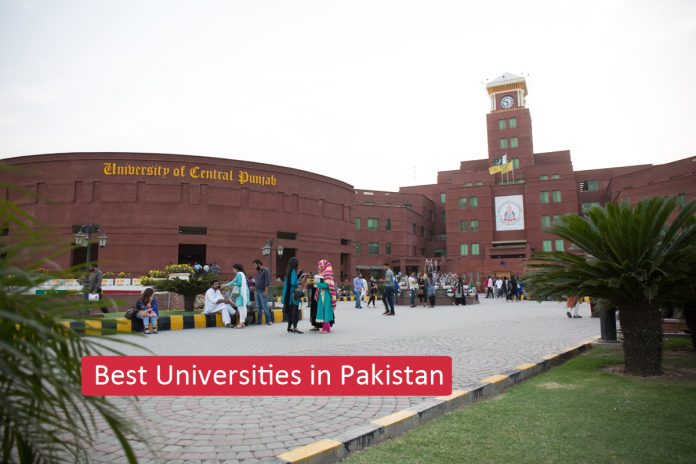 This is the era in which everyone wants to establish their own business. Earning money is the main focus of many young people. Degree in MBA gives them the opportunity to establish their business. The only degree does not matter but the university also does. In this article, we will discuss top-rated universities for MBA.
MBA is a degree that stands for Masters in Business Administration. People get knowledge of marketing, accounts, digital marketing, stock exchange, profit and loss, imports and etc. this knowledge is mandatory for establishing your business.
The institution from which you have done your degree matters a lot. When you go for interviews your CV tells about the institution. So, every student wants to study at the best university. The following are the top-rated universities in Lahore for MBA.
Rated universities of Lahore for MBA
1. Lahore University of Management Sciences (LUMS)
LUMS is considered as the best university for business and administration all over Pakistan. This university welcomes people from abroad to study at their university. To get admission in LUMS you have to appear in SAT. your score must be above 1500 out of 2100. LUMS is a dream destination for students of MBA and BBA. It is considered to be an extraordinary place for learning and transformation.
2. Lahore School of Economics
Lahore School of Economics is an independent research center established in Lahore. It offers programs for undergraduate, graduate, and postgraduate. This university offers MBA, BBA, finance, accounts, social sciences, and much more. They give admission on the basis of the previous CGPA of students. They are eligible to get admission if they scored 2.5CGPA in the previous degree. New admissions start in the month of July and August.
3. University of Central Punjab
The University of Central Punjab is a private institute that offers multiple programs at multiple levels. These universities also considered being the best. Students can get scholarships and the government also help needy students. Admission s starts in the month of July and August for new sessions. You will get all the information from their official site.
4. The Superior College
The superior college is one of the well-known colleges for MBA in Lahore. They give very great opportunities for their students. Extra activities, researches, and the futuristic approach of this university make this college different from all. They offer different programs but it is considered to be best for business studies such as MBA and BBA.
5. Hailey College of Banking and Finance
Hailey College of Banking and Finance is the 5th constituent college of the university of central Punjab. It is considered a good university for MBA, BBA, finance, accounts and other business-related subjects. New session admissions are open now. Admission starts in the month of June July. You can easily apply to this university. For further details visit their official site you will be provided with all information you needed.
6. Imperial College of Business Studies
Imperial college of business studies is high education institute in Lahore. These universities offer almost all programs. The discipline of this university is engineering, management sciences, social sciences, information technology, commerce, medicine, and much more. This university is famous for its management sciences. You can get admission by registering yourself. For further details visit their official site.
7. National College of Business Administration and economics
National college of business administration and economic is a big name for management sciences and business studies. This university gives admission and also helps needy students. You can apply for a need-based scholarship if your marks are good enough. This university also gives students a futuristic approach.
Universities for MBA for Admission
Universities for MBA for Schedule in Lahore