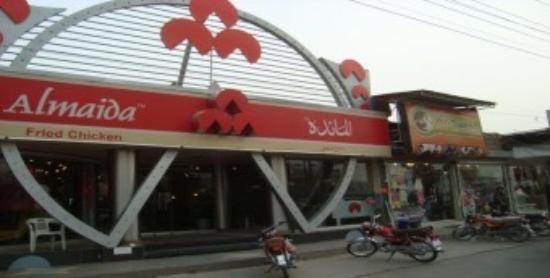 Best Buffet in Multan: Buffet restaurants are a popular dining option for many people, as they offer a wide variety of dishes to choose from. Allow diners to sample a variety of different flavors and cuisines. In a buffet restaurant, diners typically pay a fixed price and can then choose from a selection of hot and cold dishes. Which are often displayed on a long table or set of tables. Buffet restaurants are popular for a variety of occasions, including large parties, business meetings, and family gatherings.
Many buffet restaurants offer a mix of hot and cold dishes, including salads, soups, main courses, and desserts, allowing diners to create their own customized meals. Some buffet restaurants also offer drinks and alcohol as part of the fixed price. Buffet restaurants can be found in many countries around the world and often feature a mix of local and international dishes.
There are many excellent buffets in Multan that offer a wide variety of delicious dishes. Here are a few highly-rated options:
Best Buffet in Multan
Almaida Restaurant
Almaida is a chain of fast-food restaurants that originated in Pakistan and has since expanded to several other countries in the Middle East and Asia. The company is known for its pizzas, sandwiches, and burgers, as well as its chicken and beef dishes. Almaida restaurants offer a variety of meal options, including individual servings, family-sized portions, and combo meals and best buffet. Many Almaida locations also offer a buffet option, allowing customers to choose from a selection of dishes. In addition to its dine-in service, Almaida also offers delivery and catering options.