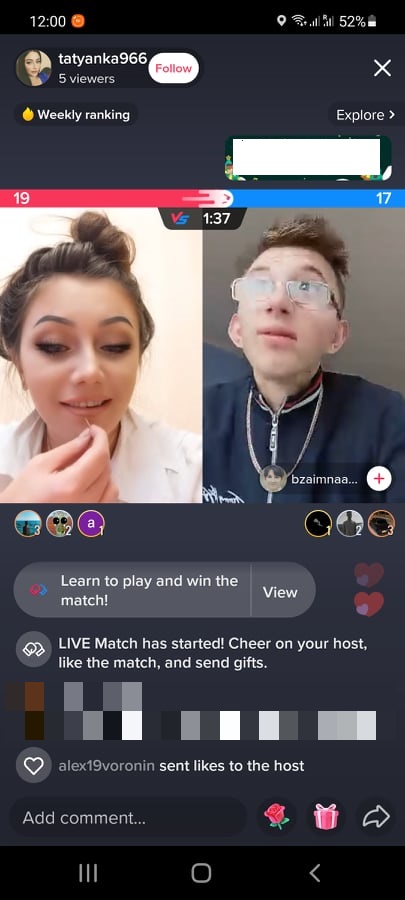 How to Live on TikTok: In this video, I am going to tell you how can you see and watch TikTok live features in Pakistan. In TikTok Live you can earn lots of money that you can withdraw from your Payoneer account. The Payoneer account is working in Pakistan. You can enjoy PK punishment matches in Tiktok like Bigo. Lots of Pakistani celebrities enjoy this feature in Pakistan. If you have a Pakistani TikTok account then you do not watch anything in your account. In this article, I am going to tell you that you can enjoy the TikTok feature Live.
How to Live on TikTok and How to watch Live Tiktok PK in Pakistan
How to Live on TikTok
If you are Pakistani then it's a problem for you to watch or enjoy TikTok's new feature Live and play matches and watch Punishments. Now TikTok brings a new feature to go live on TikTok. 1st of All you need 1000 followers to go Live on TikTok. After that, you can enjoy TikTok live features. 2nd thing you need Tiktok with another country account to go Live.
How to watch Live People on TikTok (PK Punishments)
Pakistani people like to enjoy other people's broadcasts and like to watch punishments in Tiktok live. With a Pakistani account, you can get these features to watch other people watch. You need first another country account to watch live. You can create accounts with other countries' mobile numbers or Email accounts.
Now TikTok brings new features all over Pakistan TikTok Live with Punishment. First, this feature was introduced by Bigo, and that feature is really famous in Bigo. With the help of Big Pakistani people earn lots of money and enjoy their Life. In this article, you can see the importance of Tiktok living in Pakistan. I hope you enjoy the article and its helpful for you in your search.