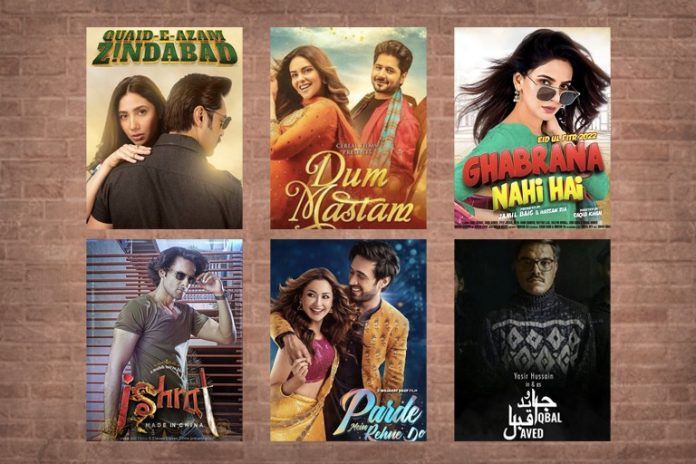 Pakistani Upcoming Movies: After the wait of a very long time, finally, the Pakistani cinema has revived. Some big hits played a vital role in this part which included "jawani phir nahi aani", "main punjab nahi jaon gi", "bol" and Khuda kay liye". The pandemic stalled this progression, but it looks like year 2023 will be the year to recommence this string. Well, the year started with the release of a very enthusiastic and informational story of "Khel Khel Main", now we look forward to more interesting and sensational stories for the year ahead.
6 Pakistani Upcoming Movies
1. Dam Mastam
Dam Mastam is a romantic comedy movie which is most likely the debut movie for Imran Ashraf and Amar Khan as the lead role and Adnan Siddiqui as producer. The movie suffered many postpone due to pandemics but finally got a release date this Eid ul Fitr 2023.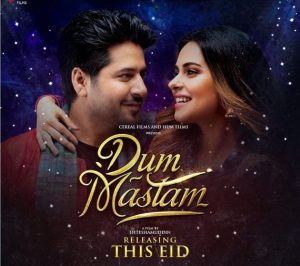 2. Quaid e Azam Zindabad
Finally, the wait is over for Fahad Mustafa and Mahira khan's fans to watch them in the lead roles on the big screen. Although the trailer was released earlier in October 2020 but very little has been revealed about the story. From the trailers it is obvious movie encompasses action as Fahad is playing a police officer. According to the director Nabeel Qureshi, the movie will be in cinemas near or on Eid ul Adha 2023.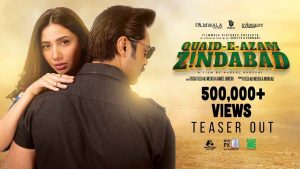 3. Ishrat made in China
This movie also faced many delays due to pandemic, though its trailer was released over two years ago. This movie will be the first step for Mohib Mirza to land in the field of direction. He is also seen playing the lead role opposite Sanam Saeed. Well, the trailer revealed that the movie is a romantic action movie. The release date is not final yet but it is going to be released during this year hopefully.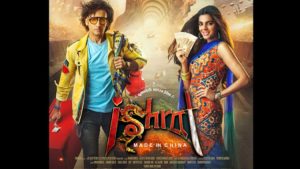 4. Ghabrana Nahi hai
This Saba Qamar starrer thriller is the most awaited project so far. It will be the debut movie for Zahid Ahmed and Syed Jibran. The story revolves around a daughter fighting for her father who has been alleged for doing something wrong. The movie also waited for a year to be released and finally it's going to be released this Eid ul Fitr 2023.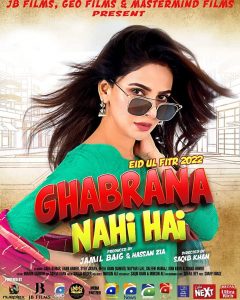 5. Pakistani Upcoming Movies Parday Main Rehnay Do
Parday Main Rehnay Do is a light romantic comedy movie. Although the trailer is not so impressive its star cast increases it's worth being watched in cinemas. Hania Amir and Ali Rehman pair in the lead role is fresh to watch. Well, the story is about a very sensitive bold issue presented in a very light manner.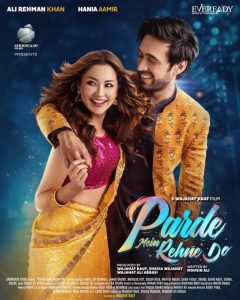 6. Pakistani Upcoming Movies Javed Iqbal
This movie is based on an incident that happened in real life. Javed Iqbal was a sex offender and serial killer who murdered 100 children. Yasir Hussain will play the part of Javed Iqbal and Ayesha Omar will be seen as a police officer. The exact date of release of this movie is not known yet.