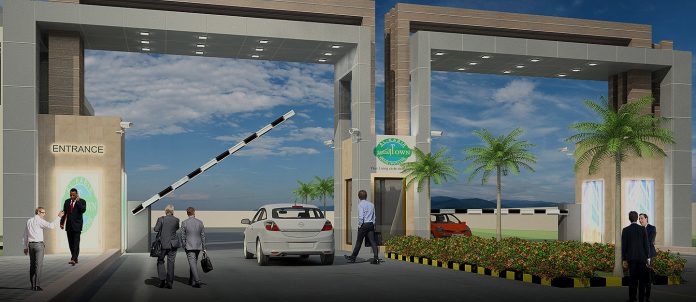 Kings Town Payment Plan: Kings Town offers the very best plots, lavish homes, reasonableness, and cheap plots and homes near Raiwind Road Lahore. This Town aims to be a single-stop shop for investors looking for the perfect property.
Furthermore, Its objective is to offer people a way of life designed and planned by incredibly famous architects, designers, and specialists within a budget-friendly price range. So, this is where you'll find all the comforts of modern life.
In King's Town Lahore, Al-Kabir Developers have constructed a contemporary development based on the most recent designs. Everything about it is exceptional. Buyers and financial experts can discover the best private and business properties in Kings Town Lahore in segments.
Kings Town Payment Plan
Kings Town Lahore is the latest convenience company that offers numerous private and business opportunities. There are several squares as part of the completed business. The best houses are located on well-planned squares.
Kings Town Map, Location
King Town is the third venture of Al-Kabir Developers. It offers the extravagance benefits you deserve at the best location on Main Raiwind Road.
The general public in Kings Town is bursting with the most contemporary comforts. This firm has the most refined and arranged foundation. the most cautious metropolitan planning. the most opulent establishment properties.
For Detail Contact Us: 0320:0481011
Location Map of Kings Town Lahore
King's Town is located on Raiwind Road, and Lake City is opposite. A short drive from the International Airport of Allama Iqbal via Ring Road. The town is located on Raiwind Road and adjacent to Lake City and Bahria Orchard.
Moreover, Drive for 10 minutes in the area of the AWT Town of Sui Gas Phase 2, Beaconhouse Housing Society, and Adda Plot Jati Umrah, to DHA Lahore, behind Bahria Town.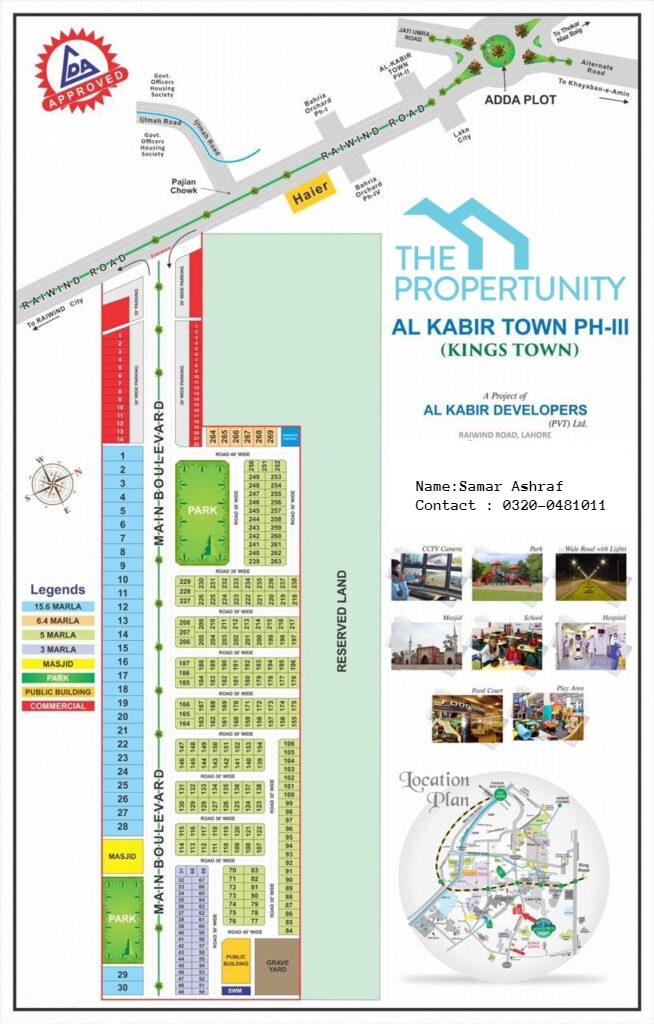 Kings Town Lahore Instalments
Kings Town Lahore project is a 100% endorsed LDA project given to the Kings Town Housing Society. It is important to note that the LDA is already finished and its dispatch, the country fully supported the Al-Kabir engineers.
As well as they provide this 100% recognition. Lahore Kingstown Housing Company offers long-term installment plans.
Kings Town Sector B Payment Plan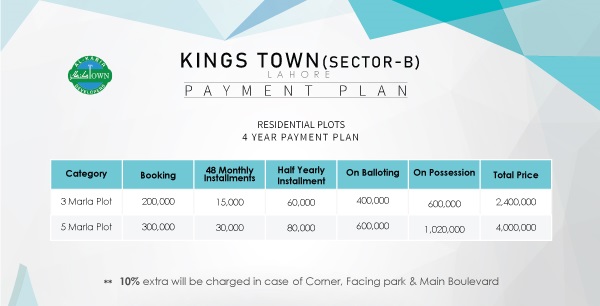 In Kings Town Sector B the cost of  3 Marla plot is 24 lacs with a 2 lac down payment. secondly, the price of a 5 Marla plot is 40 lac with a down payment of just 3 lac. Property on corners, facing parks will get a charge of an additional 10% of the total.
Kings Town Sector A Payment Plan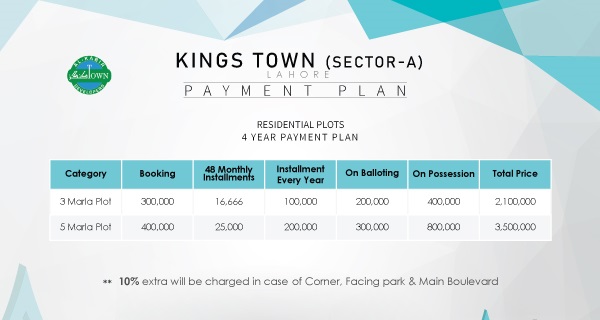 Kings Town Sector Golf Enclave Payment Plan