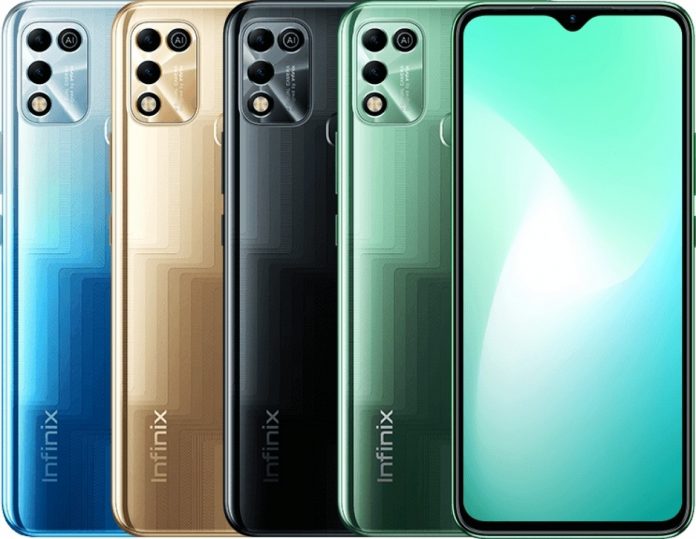 Infinix is one of Pakistan's most popular brands for gaming phones. In the smartphone industry, the transition holding company has earned a competitive advantage. They are, however, expanding globally, and they will not be able to attain this success if they do not have a strong gaming phone. Many Infinix enthusiasts are looking for a good PUBG gadget.
Despite the availability of top-of-the-line gaming consoles and laptops, a large number of people choose to play games on their smartphones, and as a result, they seek smartphones with features that make smartphone gaming simple. As a result, we've put together a detailed list of the best Infinix phones for gaming
In this article, I am going to describe famous Infinix gaming that will help you to find a good gaming phone.
Best Infinix Phone For Gaming
Infinix Hot 10
The price of the Infinix Hot 10 starts at 20,999 PKR in Pakistan. Among its features, Infinix Hot 10 has a 6.78″ display, 16 MP quad camera, an 8 MP single camera. The device is powered by MediaTek G70 (12nm) chipset. It features 4/168 GB, 4/64 GB, 6/128 GB of ram and storage space. The RAM ensures lag-free gaming.
 It offers different modes of quality priority, equilibrium mode, and smooth mode so you can customize your gaming experience. With optimized power consumption, frame rate speed has increased by up to 125%, gaming time extended by up to 113%, and overall Wi-Fi access time has increased by 6.7%.
Infinix Note 8
The Infinix Note 8 is part of the gaming smartphone line. There are 6GB of RAM and a Mediatek Helio G80 processor on this handset. There is also a large amount of storage onboard for gaming (up to 128GB). There are four cameras in the rear of the device – 64 MP + 2 MP + 2 MP + 2 MP, and 16 MP + 2 MP dual selfie cameras at the front. It comes with an impressive 5200 mAh battery and a fingerprint scanner on the side.
Infinix S Lite
Among the best gaming phones in Pakistan, the Infinix S5 Lite comes with 4GB of RAM and 64GB of internal storage, while the MicroSD card slot supports an additional 128GB. For just Rs. 19,999, you can get the best gaming phone available in Pakistan, the Infinix S5 lite.
Infinix Note 11
 This is another gaming phone from Infinix company. The Note 11S is also known as a gamer's phone, due to its 12nm MediaTek Helio G96 processor, which was designed specifically for gaming. RAM and storage are available in two configurations: 6GB with 64GB and 8GB with 128GB. The performance is increased by using a type of storage, UFS 2.2, that has faster read-write speeds.
Infinix Note 8i
The phone retains many of the same features as the Infinix Note 8, but with a more affordable price tag. If you are a fan of the Infinx Note 8, you will probably love the Note 8i, especially if you are looking for a more affordable smartphone. It is another major gaming phone in the market.