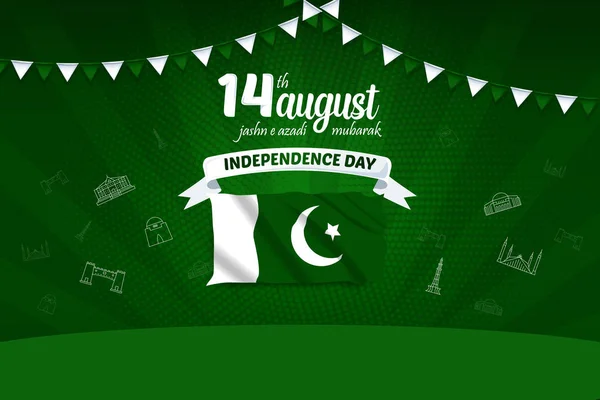 14 August Comparing: The true founding day of our cherished nation was (14 August 1947), when our forefathers made their immeasurable sacrifices and changed the course of history. Since then, on August 14th, we have celebrated Independence Day with speeches, parades, and remembrances of our leaders, particularly Quaid e Azam Mohammad Ali Jinnah, and our forefathers, as well as their contributions to and sacrifices for our beloved nation. We must prepare for the celebration since the anniversary of our beloved country is quickly approaching. This article might be useful to you if you're looking for a comparing script for independence day at school or college. The anchoring script for the Independence Day event is provided here.
Greetings students We will be providing all pupils with an anchoring script for the Independence Day today. This script can be used whichever best suits your needs. let's get going.
COMPARING FOR 14 AUGUST FUNCTION IN 2023
ANCHOR 1: You shouldn't have to work for your freedom. You simply come by it naturally. Something that is yours alone and cannot be taken away. Let's rejoice in our freedom!
Happy Independence Day and good morning to everybody.
ANCHOR 2: We have all gathered here today to commemorate the 75th anniversary of our beloved country's independence as well as to honor distinguished visitors, kind professors, and loving schoolmates. So, on behalf of the whole school community, I (Name of Anchor 1) and I (Name of Anchor 2) sincerely welcome you all to today's event. We would like to extend a very warm greeting to our chief guest (name of chief visitor with brief bio and compliments), as well as to all of the other guests (names one by one with brief bios and compliments), esteemed and loving parents, and honored trustees.
"And He is with you wherever you may be," says ANCHOR 1.
Yes, the moment has come for something that must happen before beginning. As Muslims, we always begin our gatherings by praising the Almighty Allah and reading from the Qur'an. Therefore, we would want to ask for the Holy Book to be read aloud (Name of the person).
ANCHOR 2: JAZAKALLAH!
Everyone may enjoy freedom. It cannot see forms or colors. We must now create a new future that is based on love and understanding because we have had enough of hatred and bloodshed. The National Anthem is absolutely necessary to the celebration of Independence Day. We would thus like to welcome (Name of the Student) and his group to the National Anthem. You must join us in singing the national anthem as well.
(AFTER THE NATIONAL ANTHEM)
ANCHOR 1: Thank you everybody for singing along to our national anthem.
ANCHOR 2: Yes, it is time to say "welcome" to everyone! So let's gather our tiny fairies and get ready for a lovely performance to begin.
FOLLOWING THE WELCOME PERFORMANCE
ANCHOR 1: Wow! Put your hands together once more to admire the adorable tiny fairies.
Although we are all so different from one another, independence is what binds us all together. We ought to respect it and never forget how difficult it was to get. Enjoy this wonderful 14th of August.
ANCHOR 2: Utho meri dunia k gareebon ko jaga do, Kaakh-e-Amraa k dar-o-deewar hila do,
Jis khait se dehkaan ko muyyasir na ho rozi, Us khait k har khosha-e-gandum ko jala do.
_Allama Iqbal
ANCHOR 1: Put your hands together for the independence day speech by (Name of Speaker).
(AFTER THE SPEECH)
ANCHOR 2: Please give (Name of Speaker) a round of applause to show your appreciation.
ANCHOR 1: I enjoy the tension. Both excitement and calmness coexist in my body. No stress, no jewels. I want pressure because it produces drama and passion.
Join hands to welcome the students for a brief play.
(AFTER THE PLAY)
ANCHOR 2: Applaud our theatre performers once more!
MOREOVER:
(The rest of the program will depend on your preparation and plans at this point. You can incorporate plays, tableaus, more student talks about Independence Day or any other topic, speeches from your principal and visitors, and any other activities you have planned for the day.)
WRAPPING UP
ANCHOR 1: The auspicious program centered on today's celebration of our Independence must now come to an end so that we can be witnesses of such a wonderful day.
My passion for my country makes me worthy. I will always adore my folks. I want happiness for my nation. Let me be the first to wish you a very Happy Independence Day!
ANCHOR 2: We really appreciate each and every person who came and helped make today one of our finest days, and we hope you all had fun. Thank You!
NOTE: The purpose of the comparing script for the Independence Day celebration is to simply provide you with some background information. In accordance with the information in your program, you can change and create scripts.
It seems like you are referring to Pakistan's Independence Day, which is celebrated on August 14th each year. This day marks the independence of Pakistan from British rule in 1947.
On this day, Pakistanis come together to celebrate their nation's freedom and sovereignty. The celebrations often include various activities and events, such as flag hoisting ceremonies, parades, cultural performances, and fireworks. People across the country also decorate their homes and public places with the national flag and green and white lights.
In the spirit of patriotism, many Pakistanis wear green and white clothing, the colors of the national flag. Special programs and speeches are held to remember the struggles of the nation's founding fathers and to honor those who sacrificed for the country's independence.
On Independence Day, you may also find numerous television programs, documentaries, and movies that celebrate the history and culture of Pakistan.
It's a time of joy, pride, and unity for the Pakistani people, and many express their love and loyalty to their country during the festivities.
If you have specific questions or want to know more about any aspect of Pakistan's Independence Day celebrations, feel free to ask!
For more Articles, Visit: story.com.pk