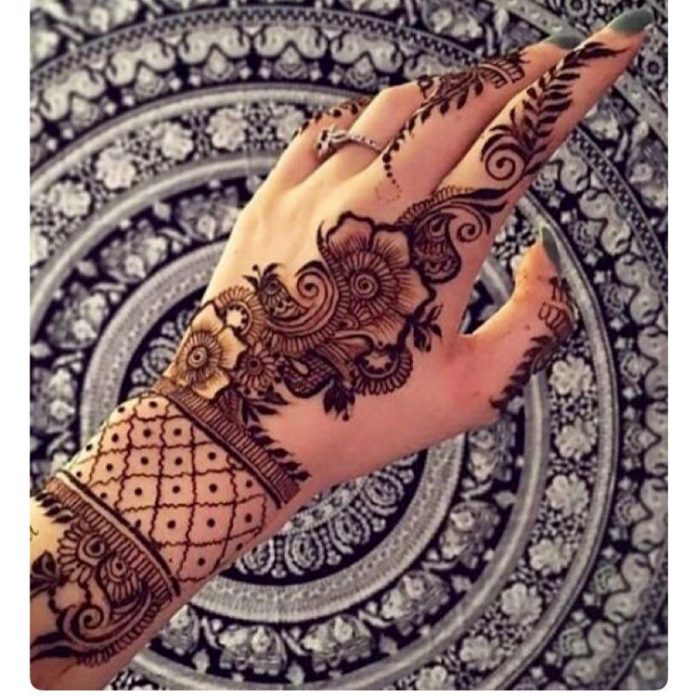 Arabic Mehndi Designs: Mehndi is a common part of every culture in Pakistan. Especially on eid, it is considered an important part. There are so many types of mehndi designs are available in the market. But in this article, we will tell you about some famous Arabic mehndi designs.
Basically, Arab mehndi designs are different and unique from other designs it mostly contains florals and leaves. Arabic mehndi is not given as heavy looks as traditional mehndi patterns and leaves more space on your hands. The tradition of this type of mehndi originates from Persia and is common in countries like Qatar, the UAE, Bahrain, and Oman, hence the name Arabic mehndi design.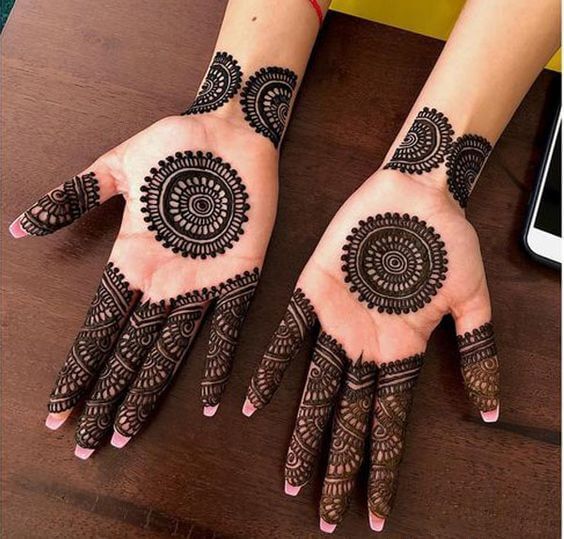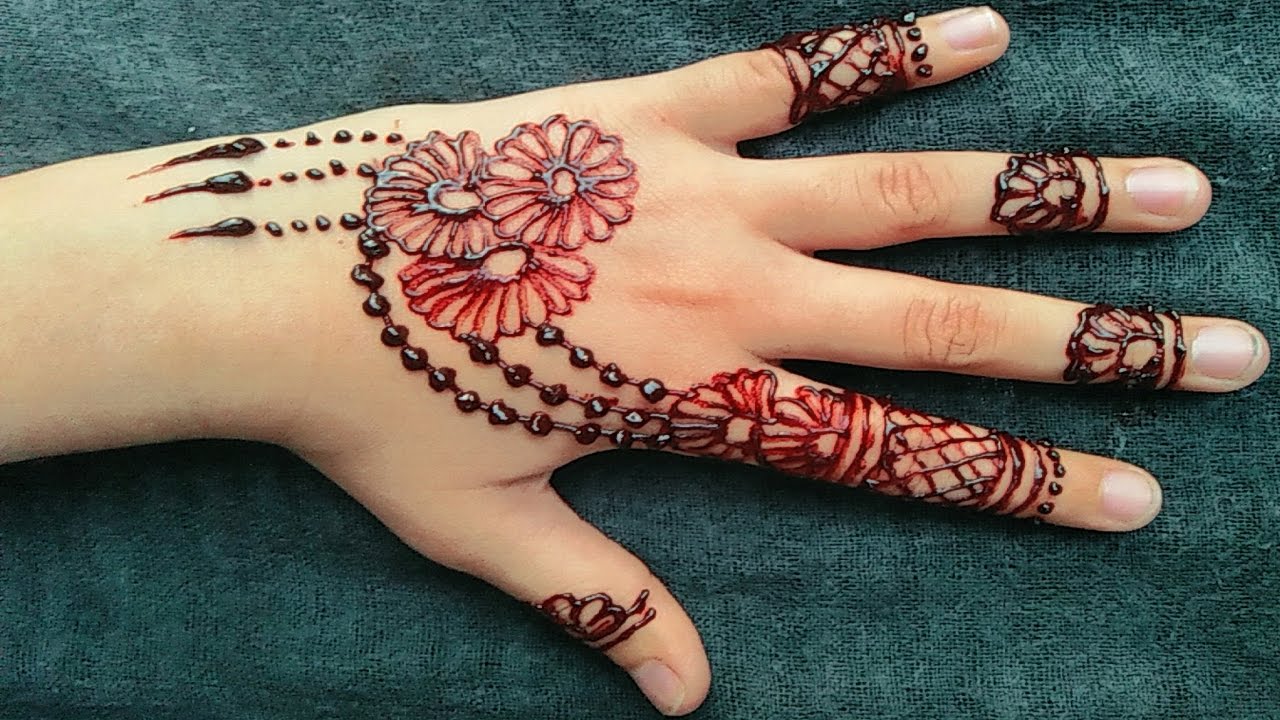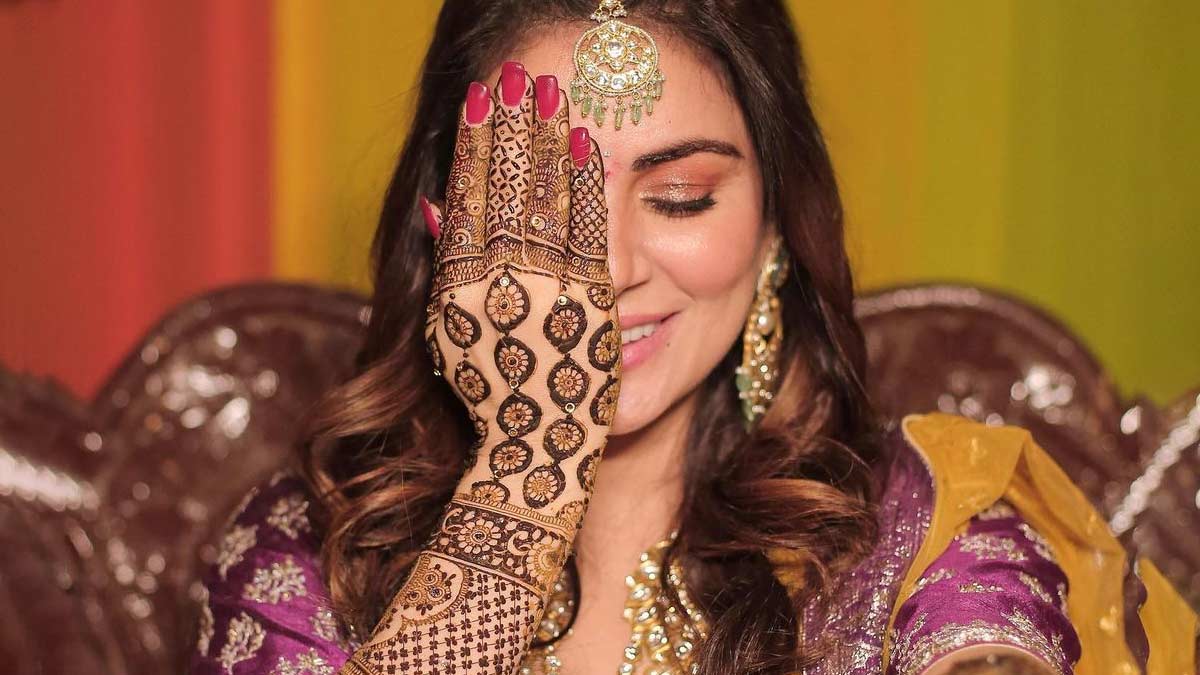 Latest Mehndi Designs
Following are famous and unique Arabic mehndi designs.
The Arab henna designs are not always about bel patterns; some can be drawn like bharwa henna. This pattern of Henna is bold and symmetrical, which gives it a simplistic feel. Here, it is being presented in an interesting way. It will be good on the hands and gives a creative look.

I remember these bel patterns with paisleys and semi-circular figures as a trending element of Arabic henna designs in the '90s and '00s when I was a child. I love how this henna looks and how it evokes our childhood memories. The pictures do not give this henna justice. Additionally, this is an easy and beautiful Arabic mehndi design 2023 that you can try if you're an artist.

 This Arabic mehndi design is just beautiful for the full hand. Here's a design for you if you love the whimsical nature of Arabic patterns and would like to wear them on your wedding day. this gorgeous Arabic henna pattern can be used by a bride's sister, or by the respective mother of the bride and groom. In addition to the many great features of the design, what we love most about it is its spacious nature. This adds such a simplistic element to Arabic henna. A truly original concept.
More designs
Some of more latest bridal and casual designs are below for girls. 
For girls who are about to get married this latest Arabic design is best for them. it gives them a unique and perfect look and enhances their beauty.

Mehandi designs on the palm are the most common. In addition, many women apply mehndi designs to the back of their hands like this.

An example of the Pakistani bridal mehndi design for legs. A red color was obtained by grinding henna leaves with some other herbal material.