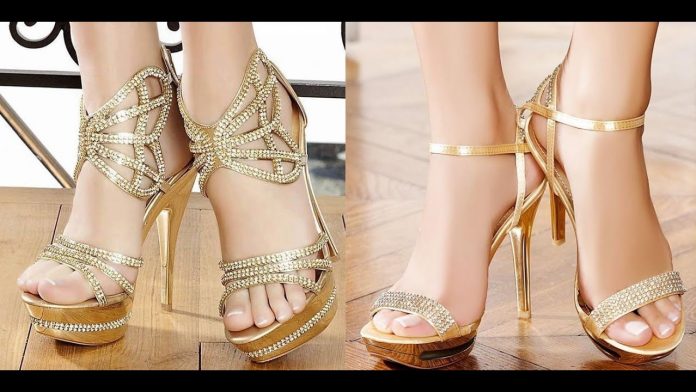 Bridal shoes in Pakistan: one of the very important events in the life of a girl is the day of her wedding. She has a lot of dreams and plans about her wedding day, the three very important functions of the wedding, mehndi, Barat, and Walima. Special dresses matching jewelry and also matching shoes. The bride purchases all of this variety of stuff for her wedding. Bridal shoes are one of the important things which complete the overall look of the bride.
Because if the shoes with your expensive outfit are not looking good. The bride may not feel comfortable about her outfit, so the matching and beautiful shoes must complement the overall bridal dress on her big day. So here we going to tell you about some stylish and chic bridal shoes in Pakistan 2023.
Bridal Shoes in Pakistan 2023
In Pakistan, there is a huge demand for clothes and matching shoes. but for the brides of Pakistan, these special outfits and the special shoes are very important for her big day. many designers are working for making these beautiful matching shoes along with beautiful bridal dresses. So here are some of the very beautiful and stylish designs of bridal shoes in Pakistan. Every girl should try these beautiful shoes on her wedding days.
Stylish bridal shoes in Pakistan 2023
There is a variety of shoes for the bride. But before going to shop for your bridal shoes you should think first, what kind of shoes complement your bridal outfit. here are some of the variety of shoes that might help you to select for your wedding outfit.
1. Pencil heels bridal shoes
If you are wearing a lehenga as your wedding day outfit. The best compliment for shoes with your dress is wearing pencil heels. If you are comfortable walking with pencil heels you must try the pencil heels with your bridal day dress.
2. Wedges for bridal wear
The wedges may help you feel comfortable with your bridal dress. if you want to spend your with much ease you should go for the wedges for your wedding wear.
3. Flats for bridal wear
Flats are not the best option for the bridal. because such type of shoes does not compliment your dress. But if your height is extra, Then you should wear flats with your bridal dress. There is a great variety of shoes in the flat for the brides.
These are some of the very stylish and beautiful shoe designs for the brides in Pakistan 2023.