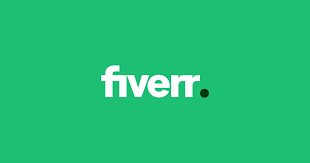 Earn Money Online With Fiverr: The main purpose of learning and getting educated is to earn a handsome amount of money to support the family. There is no doubt that besides being getting a well-mannered life. The main purpose of studying nag getting good grades is no earned money.
A lot of competition in the field of jobs and earning money. There are many well-educated people without jobs and just wondering what to do further for a better future.
The new platform for working and earning is the concept of freelancing. This platform gives you many opportunities for young males and females to work from home and earn money. Here we are going to tell you about some sources such as Fiverr through which you can earn money from home.
Earn Money Online With Fiverr
The best way to earn money without any investment and capability is by working online. If you are jobless and have no ways to earn money then you can work online and get money. Here is a platform for Fiverr, many people are earning money through Fiverr. Here we are going to tell you that how can you earn money from Fiverr at home in Pakistan.
Way of Earning from Fiverr
There are some steps to follow for your work on Fiverr and get money from it. So go and follow these simple rules to get paid from a Fiverr.
1. If you have a healthy grip on your English grammar and of that particular subject in which you are studying. you can earn money through Fiverr.
2. You just want a laptop or a smartphone with a good internet connection in your laptop to form a Fiverr account.
3. There is a platform known as Fiverr, you have to go to their official website, just create an account of this website by your name.
4. When you made your account on that website of a Fiverr, just log in to that website, post a portfolio of your work, or some data that you wrote.
5. by making your account on that website, there are some clients who give you the work of writing articles. Or data entry work or some other type of work, Which you have to do within the specific time.
6. After you submit your work, They will check it, and pay you through your Jaz account or Easypaisa account.
7. There is a minimum deduction on about 20% of your paid money by a Fiverr, the rest comes to your account.
So these are some of the simple steps to follow and earn from Fiverr in Pakistan 2023.