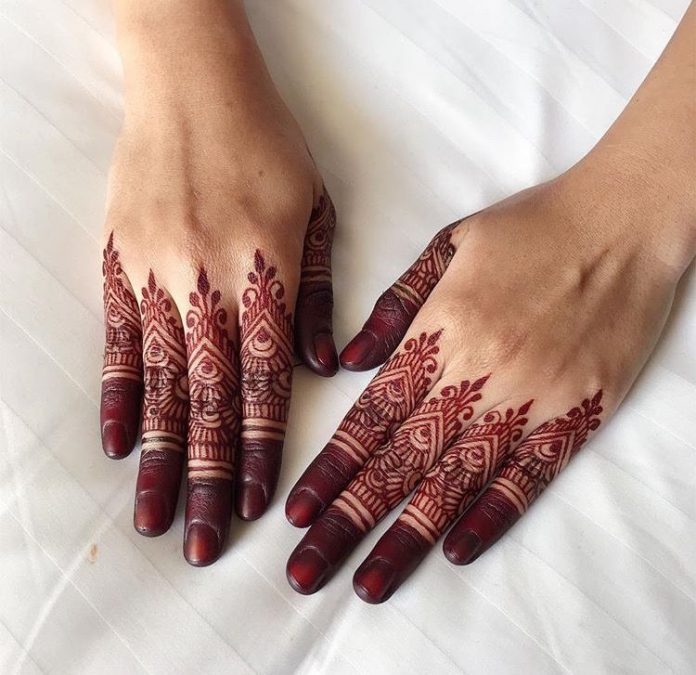 Fingers Mehndi Designs 2023: The use of Mehndi has become the tradition and custom of our current generations. it is used to commemorate every significant moment like a ring ceremony, an engagement, a birthday, a party or event, Eid ul Fitr and Eid ul Azha, etc. In the past, there were simple and old designs for the girls, children, and bridal but now the design is becoming as modern as possible. Girls now like to apply mehndi only on their fingers which looks very unique and attractive.
 So, in this article, we will give you different mehndi designs for Chand Raat 2023, you can apply these designs by yourself.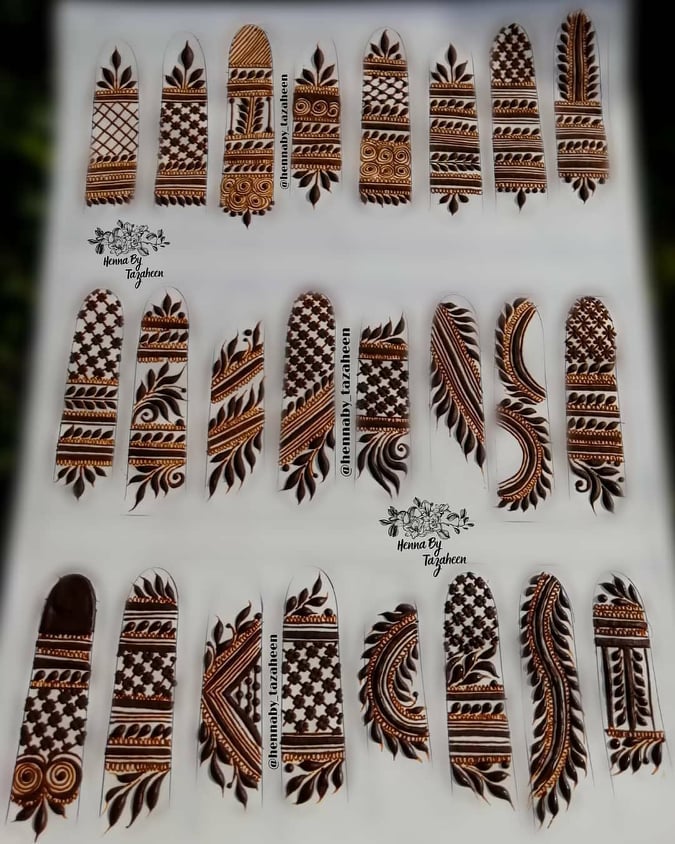 Fingers Mehndi Designs 2023
Latest Designs for Chand Raat
 Following are the famous mehndi designs of fingers you can apply these on Chand Raat.
There is nothing more stunning and attractive than a jal pattern mehndi. They have an allure that can work whether they are a hand or finger design. In fact, you don't have to work hard to make the rest of the design come alive, just paint lightly on your fingers.

With henna, you can adorn your fingers with leaf motifs. The bharwa Mehendi will achieve the right balance between traditionalism and modernism.

This mehndi design is the perfect choice for women who are always on the go. Easy-to-follow leaf patterns make it easy to make. Adding a simple mandala will further enhance the look.
Unique Designs
If you want something unique then the following designs are for you, you can choose anyone.
It is adorned with a bold V-shaped stroke and lace patterns that make it look sharp and sophisticated. A lively color scheme with intricate spirals makes it entrancing. A unique and charming touch is provided by the string chains that extend from one finger to the wrist. It is exceptionally eye-pleasing with the bold dots throughout the pattern.

 This design with an Arabic pattern on your finger will look very beautiful.

In this pattern, small intricate swirls are captured in two lines on top and bottom. It covers a very small area of fingers and the rest of the skin is fully exposed. Each band has lines outlined with tiny dots.