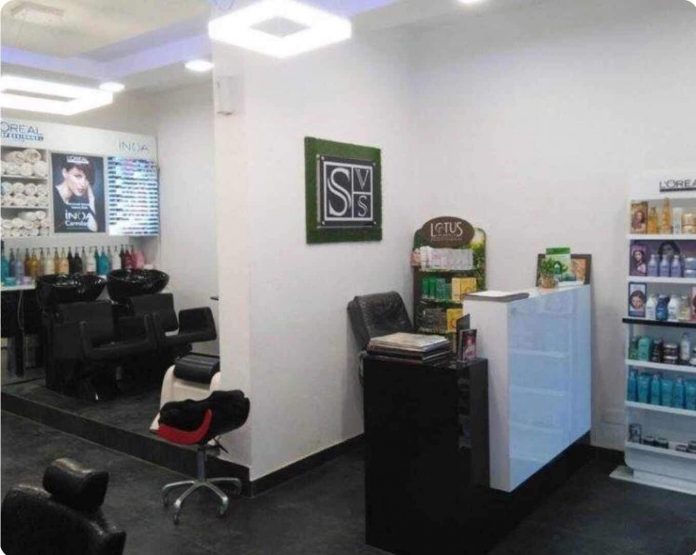 Salons in Hafizabad: The era and society we are living are famous for its beauty and fashion. The first thing that we saw in people is her beauty and her complexion. The fairer the skin is the more beautiful it looks. But the concept has somehow changed now the beauty is the healthy and fresh-looking skin. Certain people still want to look fairer and having a light complexion. For this purpose, many beauty salons have opened up in every area of the world. Here we are going to tell our viewers some most famous and fully equipped beauty and hair salons in the city Hafizabad.
Beauty And Hair Salons in Hafizabad
Several beauty salons are working in Hafizabad and are providing various facilities to their customers. These salons have different training centers in which they teach young and passionate girls the techniques of beauty salons and get them to know to work at beauty salons. All these salons maintain a very hygienic environment in their salons. They use every brand of cosmetics and gave their customers to choose the brand of their choice.
Facilities and services in Beauty Salons
Various facilities and services and is provided in different beauty salons such as
Hair services
1. Haircutting
2. Hairstyling
3. Hair caring and nourishing treatments
4. Extensor and hair rebounding treatments
Beauty services
A variety of beauty services are provided in beauty salons such as
1. Facial
2. Skin polish
3. Plucking
4. Threading
5. Face and neck massages
6. Waxing
7. Manicure and pedicure
Bridal services
The very important and most frequent work of beauty salons is the makeover of bridal. Several bridal services are provided to the brides before her big days. The brides take an appointment with the beauticians and they guide the brides on how to maintain their skin routines to look beautiful and stunning on her big day.
Top 5 Beauty Salons in Hafizabad
Many modern beauty hair salons and spas are opened in Hafizabad. Here we are going to tell you about the top 5 beauty salons in Hafizabad.
1. Dashing Beauty salon
Dashing beauty salon which is located on Gujranwala road is a very popular and famous salon in Hafizabad. This beauty salon provides a number and variety of services to its customers. These services include every type of treatment related to beauty. They also take bridal appointments. Bridal services include before treatments of skin and hair and include 3 functions make over for mehndi , Barat and Walima looks.
These beauty salons use branded cosmetics and national and international brands of makeup in their salons. They keep a very clean and hygienic environment in her salons which is why it is rated as the number 1 beauty salon in Hafizabad.
2. Shades Beauty Salon
A shades beauty salon is also a very popular salon in Hafizabad. It is located on the Gujranwala road. Several girls and ladies visit their salon on daily basis and are regular customers of her salon. This salon also provides every facility and service to its customers. They also have teaching centers in which they teach young girls how to work in beauty salons. They provide these facilities at very reasonable rates to their regular customers.
3. Stylish Beauty Salon
A stylish beauty salon is the famous salon of Hafizabad. It is located on the Kasoki road. They have very well trained and professional beauticians in their salons which provide facilities to their customers. They also have very professional makeup artists and helpers which made feel easy for their customers and full fill all of their demands.
4. Al Noor Beauty Salon
Al Noor beauty salon is also located in Hafizabad and it is also very popular. Due to their facilities and services at their beauty salon, it is considered a very famous beauty salon and hair salon in Hafizabad. They provide a number of packages to their regular customers. And on special occasions, they give concessions at various beauty treatments. They also maintain a very clean environment in their salon.
5. Glamorous Beauty and Hair salon
A glamorous beauty salon is a very modern salon in Hafizabad. They have modern ways and procedures of beauty and styling in their salon. They offer many packages to their clients and also provide home-based services. Their home-based services have a different charge as compared to the regular in-salon charges. But they ensure a very relax and comfortable environment for their customers.