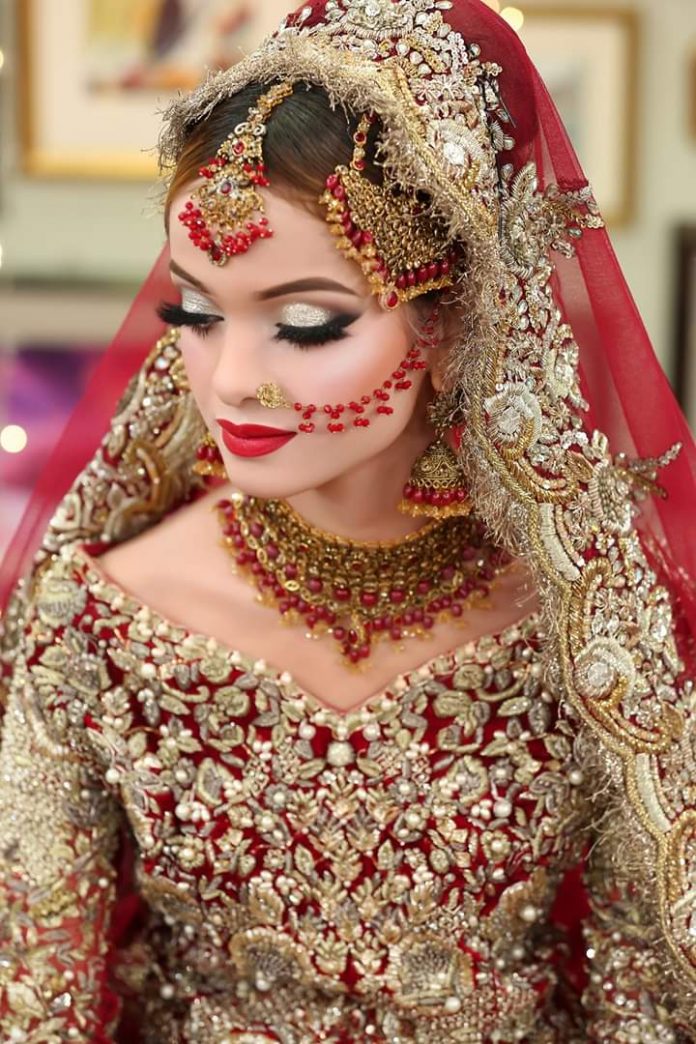 Here you can get Pakistani Bridal Makeup with Pictures in 2023. This global pandemic has changed the latest wedding trends in 2023. Designers are making matching and beautiful face masks for brides. But if we talk about makeup, we are now focusing more on eye makeup. Using long-wear lipsticks is also a must.
Every bride is the star of her matrimony. On such a special day most brides want a perfectly different makeup scheme to their usual look. If you're looking for the latest wedding makeup ideas and looks, take ideas from these Pakistani bridal makeup looks.
Latest Pakistani Bridal Makeup with Pictures
Wedding Makeup Ideas and Looks for brides
Choose colors that match your complexion. Generally, brunettes look decent in warm shades of plum, cream, and copper, while blondes can carry off colder shades such as violet, blue-grey, and teal. Redheads look stunning and eye-catching in peach, grey, or moss green.
Pre-wedding tips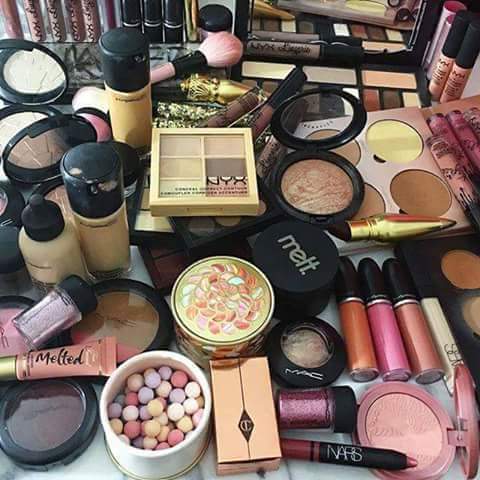 If you want to make any changes to your skincare, do so several weeks before the wedding. Get a facial or use a new beauty product one or two months before the big day. Cleansing and moisturizing should be done. Keep your hands and feet soft by massaging olive oil. Take a balanced diet. Sleep well, at least for 10 hours a day because lack of sleep can give you dark circles. The stress of wedding planning can cause breakouts and bad skin, so relax and pamper yourself before the day. Drink plenty of water and eat healthy fruits.
Eye makeup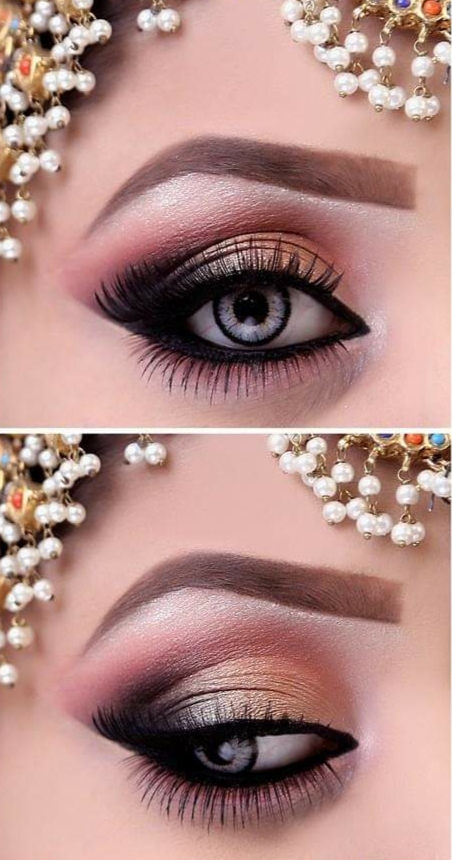 Eye makeup is both fascinating and elegant, with soft colorful shades. Artificial eyelashes and mascara make your eyes more attractive. Very few brides get through the day without a few tears of joy, so always use good quality waterproof mascara. This can also double up as waterproof liquid eyeliner; just dip the eyeliner brush in the mascara tube.
Bridal Smoky-eye Makeup Ideas
Smokey eyes makeup is timeless and everlasting – this type of makeup suits any face and always looks great, so it's not surprising that a lot more brides are choosing smoky-eyes for their big day. You can also still achieve romantic smoky eye makeup without it looking too heavy or dark for your special day – think metallic bronze and silvers.
Lipstick Color
Lips are lined to create extensiveness, and lipstick is topped with a little gleaming lip gloss. Red is the hottest and most up to date trend in lip color, but if you feel this is a little over the top, or doesn't really suit you then use a shade that complements your skin tone. Nude lips are practical for a wedding, it doesn't mean you shouldn't at least try a classic red – if bright lipstick is your signature, include it into your wedding day look.
Glam Wedding Makeup Ideas
Glamorous wedding makeup can be sexy, impressive, metallic, and perfectly dramatic. The trick is to keep to dramatic and attractive eyes or lips with little other visible makeup.
With the rest of your makeup kept wedding-classic with full coverage of foundation, red or pink nude lipstick, pop of blush, and distinct brows.
Classic\model Bridal Makeup Ideas
The elegant and model bridal look will never go out of style. Every bride wants to look gorgeous on their wedding day and classic bridal makeup like a nude lipstick or gloss and rosy blush are wedding makeup signatures.

But If you're not a glitter queen than a full-matte look can be just as glam as its shimmery counterpart. A glittery gilded eye, a metallic lip, or a gilded highlight in powder formulas will last all night. It will give you a really healthy and glowy look.
Don't forget to keep blotting papers in your clutch.
Share your stories with us. Which color and what type of makeup you are going to choose.???