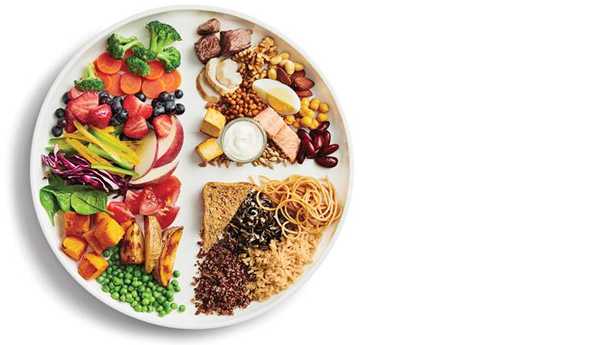 Diet Plan for Female Weight Loss" If you're wondering to lose weight you must focus on long-term health goals which make you disciplined in your life and beneficial for health in the long run.
Clean eating (minus processed foods and trans fats), hydration, and physical activity keep you in shape and aid in shredding extra fat from your body.
One of the main reasons for not losing weight is OVEREATING, anything that you eat in excess leads to weight gain. For this, mindful eating helps as it is the solid understanding of how your body reacts to food and eating prevents overeating.
In your diet, cut down on carbs, consume more protein, and include healthy fats such as nuts, avocado encourages sustainable weight loss and an active lifestyle.
Here's a generalized diet plan for female weight loss:
Diet Plan for Female Weight Loss
Breakfast
Egg omelet with Tea and Nuts
Ingredients:
2 whole eggs
Salt, red pepper
1 tbsp olive oil
1 tsp (5g) black tea
2 tbsp cream
Artificial sweetener
Snack
1 medium-sized fruit (any)
Lunch- Female Weight Loss
Chicken salad
Ingredients:
80g chicken (boneless)
45g tikka masala
3 tsp olive oil
Salt, red pepper
1 capsicum, 1 tomato, 1 onion, 1 cup chopped cabbage
Snack
Banana shake
Ingredients:
1 medium banana
1 cup low fat-milk
Artificial sweetener
Dinner- Female Weight Loss
Chicken wrap
Ingredients:
120g Chicken breast (strips)
2 medium size eggs
30g Corn flour
Salt, red pepper
2 tbsp olive oil
Onion, tomato
1 tsp mayonnaise
(38g) Tortilla bread/ whole wheat flour
Snack