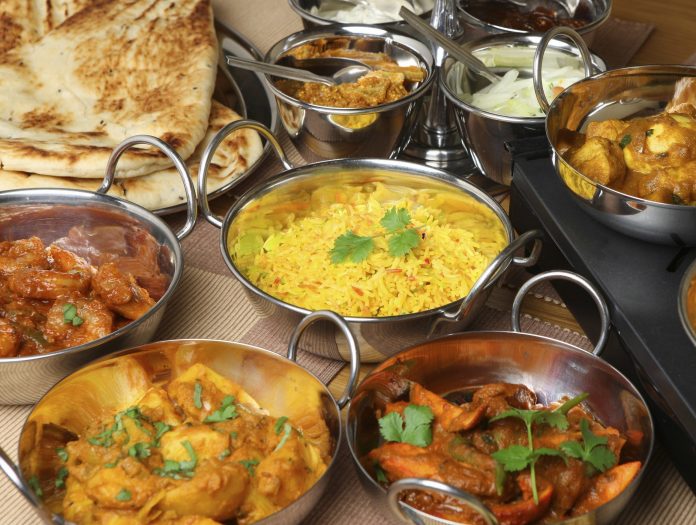 You search for Best Pakistani Traditional Dishes then you are at the right place. Pakistan is a country with many different cultures and people. That brings a combination of beautiful costumes, dance, songs,  culture, and the right food. Pakistani food culture is so deep. Food is like a religion for every Pakistani. Every city of Pakistan has its own dishes that are famous in the whole world.
In Pakistan, special herbs and spices are available that make the food extraordinary delicious and tasty. Each dish has a different recipe and taste. Pakistani traditional dishes are below.
Best Pakistani Traditional Dishes
Biryani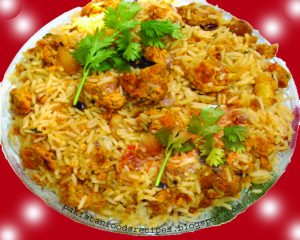 Karachi biryani is famous all over the world. Karachites are famous for eating more spicy food than their other fellow Pakistanis. Biryani is made with delicious yellow rice and chicken or beef. Spices and herbs add up the color. in Pakistan, No family gathering is complete without biryani.
Sajji
Sajji is the signature dish of Balochistan and it is a large piece of chicken or mutton. it is either lamb or chicken.
Rice with Saji is a mouthwatering dish for every Pakistani. it has a topping of Papaya Pasta sometimes. Papaya Pasta enhances the flavor of this delicious dish.
Halwa Puri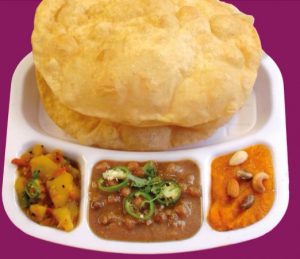 Halva is a combination of sugar syrup, semolina, and oil. it is the traditional of Pakistan in breakfast. Puri with sooji halwa is the perfect thing in breakfast. Lahore street is famous for this kind of breakfast. The mixture of sweet and sour flavors results in a memorable dining experience.
Paye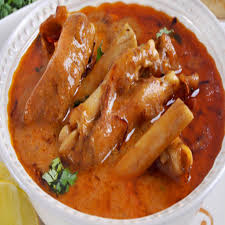 Street food of Lahore is famous for these types of dishes. Paye is something that is very close to everyone's heart. Paye is the most eaten dish in Lahore when someone sees this dish Lahore street comes in his mind. Naan or Roti with Paye is a perfect combination ever.
Nihari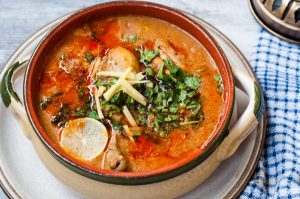 The word 'Nihari' originates from the  "Nahar" which means "morning". it was the favorite dish of Mughal Empires as a Breakfast thing. Karachi is famous for its biryani and Nihari. Nihari lovers can eat it throughout the day because its taste is delicious.
it is one of the favorite dishes of Pakistanis. Breakfast without Nihari sounds incomplete. it is served to guests on very special occasions.
Kheer: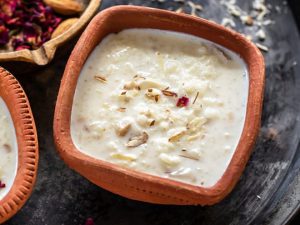 kheer is the traditional dessert of Pakistan. it is a rice pudding consisting of rice, milk, and sugar. Almonds, nuts, and coconut, etc. enhance the flavor of Kheer. Saffron and cardamom make it more sweet and delicious.
kheer consists of natural ingredients it is very healthy.
Pakistani traditional dishes Karahi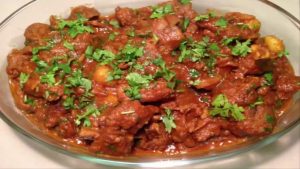 Three types of karahi or famous in Pakistan.
chicken karahi
mutton karahi
beef karahi
All these karahi dishes are bliss for Pakistani People. Mostly People of Peshawar eat this dish with black pepper. The meat is tender and the curry is delicious, which is a requirement of Pakistani food culture.
Chapli Kabab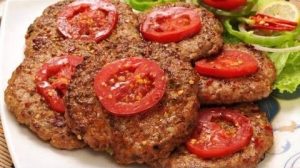 A chapli Kabab is a beef mince patty that is made with spices and then deep-fried in beef fat or oil to give it the amazing taste. No occasion or in Peshawar is complete without some Chapli Kababs.
Peshawar is a place where you will find good food that won't make your ulcer act up.
Lassi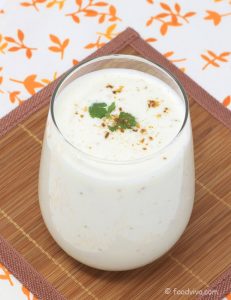 Lassi is a milkshake that is mostly a substitute for soft drinks at parties, family gatherings and or weddings. It is sweet and even comes with a little added mango flavor if you want. Lassi is the main drink to have in Lahore and if you didn't drink lassi then you didn't come to Lahore.
Pakistani traditional dishes Gol Gappy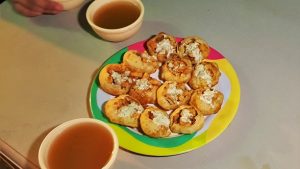 Gol Gappay or Pani Puri as it is known as in Karachi. Children and adults both love this special treat for good reasons. It is just starch balls with chickpeas, onions, tomatoes, and coriander. You then dip it into masala water and eat it. It is way tastier than it sounds and you have to try it if you are ever in Lahore.
Pakistani traditional dishes Samosas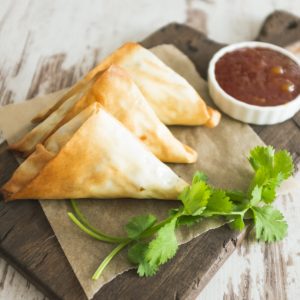 Samosas are a filling snack made out of a flour-coated triangular crust filled with green chilies, and boiled potatoes. You can also stuff them with various meats, such as lamb, chicken, and beef mince. These flavorful bites are so filling that you may not want the main dish afterward.