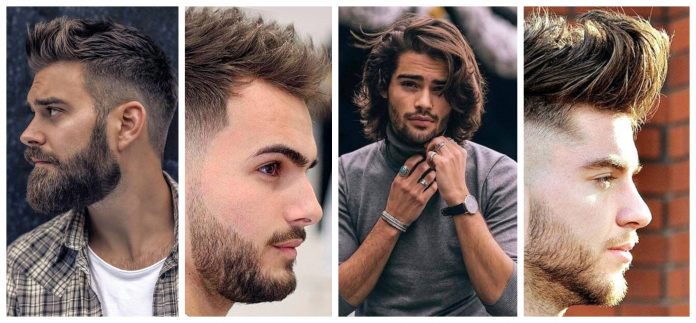 Eid is the biggest festival of Muslims. Everyone enjoys it by getting ready on Eid day by wearing new dresses. When it comes to Eid, everyone wants to look perfect and cool. For a perfect look, there must be a good haircut name for boys or hairstyles, matching sandals or shoes according to your Eid dress and other accessories including watches, bands, etc. Above all, haircut and style represent the complete look of a person. It is something that can completely change your personality if your barber is doing his work faultlessly. Therefore, we are here to help you out in completing your Eid look 2023. Take a complete glance at all the best haircuts and styles of this year. Show your favorite one to your barber for your perfect look.
Best Hairstyle and Haircut name for boys in 2023
High Fade + Thick Brush Up

Low Fade Haircut

Mohawk Fade Haircut

Faux Hawk

Pompadour Hairstyle

Macho Long Hairstyle

Undercut Haircut

Macho Military

Spiky Hairstyle

Side Swept Hairstyle

Result
All the above hairstyles are according to our point of view and taste. There may be some differences according to other search results. But you must try any one of these for your Eid look.
For the latest information and trending stories, visit our sitehttps://story.com.pk/