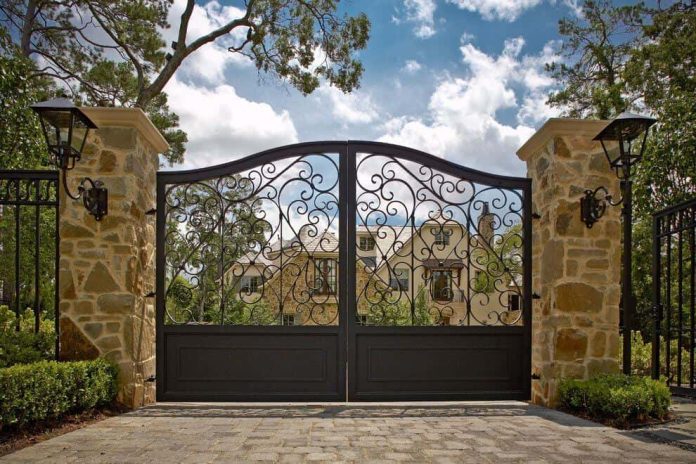 8 feet Gate Design in Pakistan" A gate is an entrance to any enclosed space that serves as a wall or barrier separating it from the outside world. With a well-framed gate design, you may have more control over who you let into your space and keep out.
In addition, gates perform a wide range of tasks like blocking unauthorized entry. Gateways are the finest options to stay safe inside your vicinity. From securing your house from attackers to enduring the risks of weather changes, gates are helpful in all such ways.
However, a firmly structured gate must ensure safety, mark your property so that no stranger could enter your area, and keep your privacy intact. Gates also enhance the visual appearance of your space and increase property value in front of potential buyers.
Here we'll be discussing some most common gate designs in Pakistan.
8 feet Gate Design in Pakistan
Aluminum Gate
A silvery-gray home gate set against a brilliant, white backdrop is a sight that leaves us awestruck. Light-weight aluminum is a material that is simple yet moldable into innovative patterns. This particular piece looks like nothing but an expression of elegance. Although it has a fragile look the materials would turn out to be fairly durable. While choosing material for your house gate you must think about this one.
Sliding Gate- 8feet Gate Design in Pakistan
Want to have a proper entrance that is wide enough? A swing gate might not be suitable in that case. Instead, try a creative sliding gate. In contrast to other standard sliders, this iron material gate design operates in a telescopic motion in which several small sliding panels move one after the other to open or close the entrance.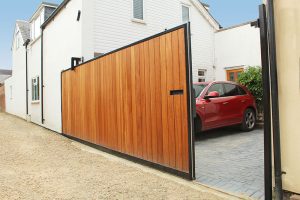 Wrought Iron Gate
Heavy metal wrought iron is being used for a few decades as it is durable. This material gives your exterior spaces a vintage look along with a longer lifespan. The stunning gate features a traditional design and systematic style to function properly.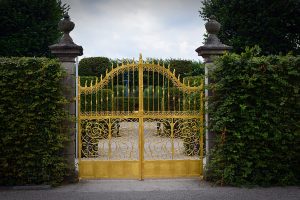 Outdoor Gate
Lastly, the modest yet attractive-looking gate design is made of metal that encloses your land and preserves your views. Also, the metal slats add to the airy feel. The design can boost the aesthetic value of your outside space.