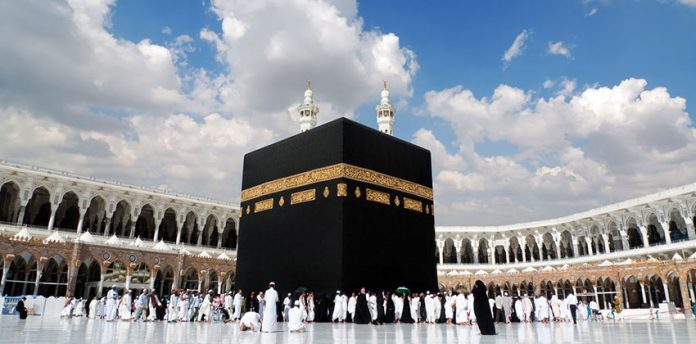 The Saudi Arabian government has declared that it would raise the maximum Umrah age limit for foreign pilgrims doing Umrah in the nation. Previously, the Saudi Ministry of Hajj and Umrah had a rule that prohibited foreign pilgrims over 50 from receiving a permit to undertake Umrah. Any overseas traveler over the age of 18 is now permitted to go to Saudi Arabia to conduct Umrah under the new regulation. Millions of Muslims visit Saudi Arabia every year to do Umrah, commonly referred to as the "lesser pilgrimage."
This has caused the number to substantially decline in recent years. Saudi officials have loosened their restrictions and opened their gates to more foreign passengers since coronavirus infections are currently declining. The number of pilgrims who can go to Saudi Arabia for Umrah will increase thanks to these new regulations, which will be a welcome increase in foreign tourists to the Kingdom.
Umrah Age Limit from Pakistan
The Hajj is one of the five pillars of Islam, and is well known. Millions of Muslims flock to Makkah from all over the globe before the Hajj to see the Great Mosque of Makkah (Masjid al-Haram) and engage in different devotional activities. But in addition to this Ibadah (the act of devotion), Muslims also perform Umrah and are also required to travel to the Holy City and perform a number of rituals during the Umrah, commonly known as the "little Hajj." Following a prosperous Hajj season, the Kingdom of Saudi Arabia has reopened Umrah visa applications. Now, applicants from Pakistan and the rest of the globe are welcome to submit an application for the pilgrimage, which will resume on 1 jan, 2023.
The Ministry of Hajj and Umrah has permitted women between the ages of 18 and 65 to conduct Umrah without a male guardian or "Mahram," but only if they travelled in a group. They must also be clear of any infections and have had one dose of vaccination (a partial vaccination). However, visitors travelling on visit visas (including Umrah pilgrims) are required to obtain health insurance to cover any COVID-19-related medical expenses incurred while they are in the country.
UMRAH VISA REQUIREMENTS
The following papers must be ready when you submit your Umrah visa application:
Applicants must be between the age of 18 and 65.
Visa application for Umrah.
A current passport photo.
Having a passport that is valid for six months (from the date you submit your application).
Bought tickets for a non-refundable flight.
Proof that female pilgrims have a bond with their "mahram" (partner, brother, or father).
* Health insurance that also covers Covid-19 infections.
Proof of meningitis vaccine that was administered no more than three years ago and at least ten days before travel.
NOTE: In order to prove their Muslim status, applicants with Non-Muslim names must provide documentation from their local mosques or Islamic organizations.