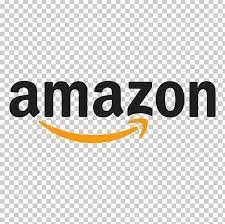 Product on Amazon from Pakistan: Product on Amazon from Pakistan: Amazon is one of the biggest selling websites in the market. Companies and brands are selling products through amazon. Any person who wants to grow their business chooses Amazon to sell their products.
If you want to know how to sell on Amazon from Pakistan, in this article we will tell you about some important points or business plans to start a seller account on amazon and how you can grow your business on Amazon.
How can I Sell my Product on Amazon from Pakistan?
 Business model For Amazon
Amazon is the world's largest marketplace. Everything related to our daily life is available there. You can buy anything therefrom groceries to electronics. Before starting your business the most thinkable question is what type of business should I start there. Any entrepreneur should think about their unique skills as well as the strengths of the business model they're considering.
 We will tell you about some common and famous business ideas that will help you to start your own business.
Business dealings at wholesale
People who love to shop but don't want to deal with the trouble will enjoy wholesaling. Starting on Amazon is very affordable, and the rewards for success are excellent. When you buy wholesale, you usually buy directly from the manufacturer – or via a middleman who offers better prices than retail retailers. Starting a business wholesale is very beneficial on amazon. Stop thinking about it and start earning from home.
Shipping by drop-shipping
This type of business allows entrepreneurs to sell products without having to keep any stock on hand. The merchant never owns the product and instead deals with customers on an order-by-order basis through drop-shipping. This type of business is a popular and cost-effective concept that allows entrepreneurs to open an eCommerce company with little money upfront. So, you can start this business without any kind of product-related tension.
Handcrafted on Amazon Product on Amazon from Pakistan
You can sell your handmade things on Amazon handmade. Handmade crafts are very in-demand in today's market. If you have any kind of talent you can start your business on Amazon and start making money from it. It's an artisan-only marketplace where you can sell your handcrafted goods to Amazon's large audience.
Providing freelance services to other sellers
If you don't want to own your business you can work as a freelancer for other sellers and help them to grow their businesses. Sellers can check your profile and employ you for jobs if you advertise your copywriting, photography, or logo design abilities on Jungle Scout Market and other freelancing platforms.
Seller account
 If you want to sell your product first you have to make a seller account. When you become an Amazon seller, you must provide customers with competitive prices, a unique selection, and a superior shopping experience. It is the ultimate marketplace for Pakistani sellers who wish to establish their brand in a global market. After making your business plan go on the official website and make your seller account to grow your business.