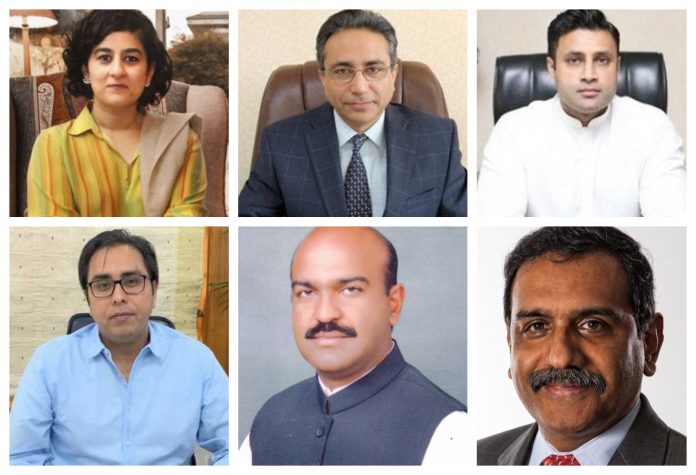 According to the Pakistani citizenship Act 1951, the persons with Dual Nationality are not allowed to run for public office, have a contest in elections, join the military or sit in the assemblies.
ISLAMABAD: When Senator Shibli Faraz shared the information related to the dual nationality holders with public viewers, several questions arise on the PTI government. All the details about the assets of PM Khan's Special Assistants and Advisers were shared on the official website of the Cabinet Division according to the instructions of PM.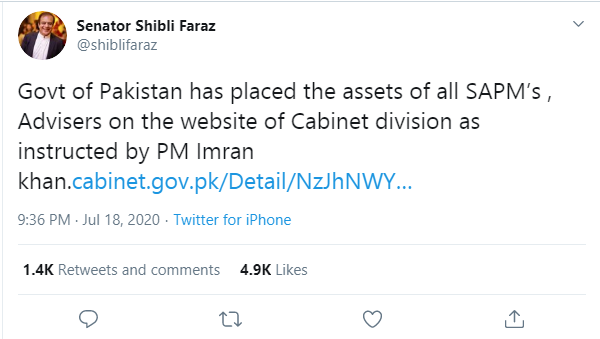 A debate has been started between the opposition and PTI members on the nationalities of SAPMs and advisors in the parliament. They all are Pakistani citizens possessing dual nationalities and sit-in our assemblies. The opposition is reminding the government of their promises and claims to the people of Pakistan.
Assets revealed that 6 out of 20 aides possess dual nationalities, they include:
Syed Zulfiqar Abbas Bukhari – possesses the second nationality of the United Kingdom.
Shahbaz Gill – possesses the second nationality of the United States.
Nadeem Babar – possesses the second nationality of the United States.
Shahzad Qasim – possesses the second nationality of the United States.
Tania Aidrus – possesses Canadian citizenship by birth.
Nadeem Afzal Gondal – possess the second nationality of Canada.
Qureshi Defends Dual Nationality of SAPMs.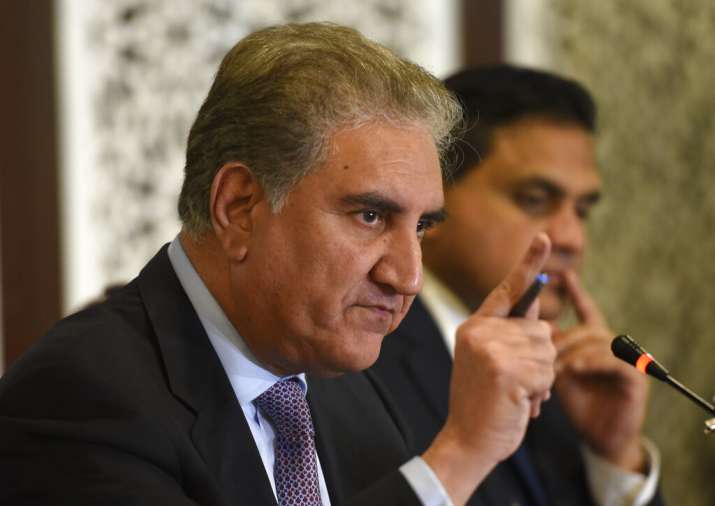 On 20 July (Monday) Shah Mehmood Qureshi said that Prime Minister will hold these members accountable. He further said that the State needs all the elected and non-elected members to strike a healthy balance. Law should be the same for all the members for holding dual nationalities.
He further mentioned that the constitution has some space for the Prime Minister to nominate four advisors who have expertise.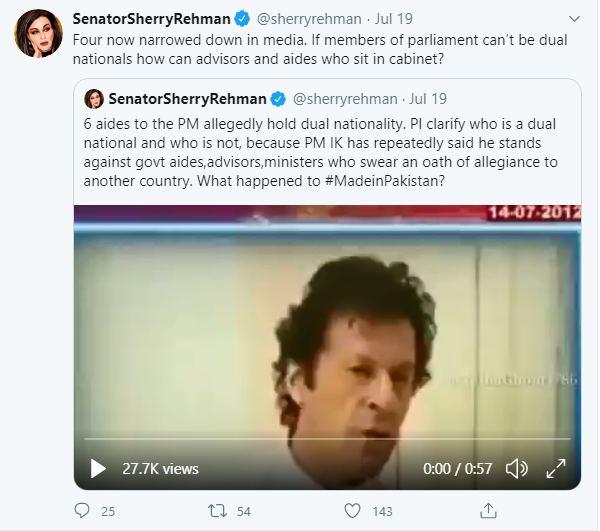 Opposition members are frequently asking questions that What happened to #MadeinPakistan? How can advisors and aides sit in the cabinet when they have dual nationalities?
Prime Minister will discuss the issue of dual nationalities in a Cabinet meeting that will be held today (21 July, Tuesday). Sherry Rehman tweeted that she also gave up her UK residency when she became the minister. She is demanding action from PM Imran Khan against government aides, ministers, advisors who swear an oath of allegiance to another country.
Source: Down news
For the latest information and trending stories, visit our site https://story.com.pk/