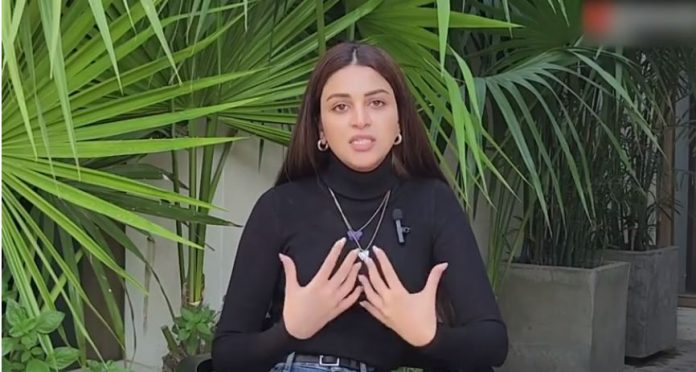 Anmol Baloch, the budding actress of the showbiz industry, in her recent interview talked about various topics like the story of dramas, working in films and criticism on social media.
He said that "in our dramas, the roles of women suffer from homogeneity, they are either portrayed as oppressed or in a negative role".
He said that if the playwright will write different roles, then the artist will also have the option to choose different roles.
In response to a question, she said that she wants to play the lead role in the film and dance in a saree in the snow-clad mountains like the heroine, but does not want to do an item number because it is neither part of our culture. Nor is it favored in our society.
He further said that an actor should play the role that the public likes to see, so she will not do item numbers.
It should be noted that actress Anmol Baloch was very popular in the recent drama Sayani, in the drama serial Ek Galdi Aam Se, Dewar Shab, and Sazaye Ishq.