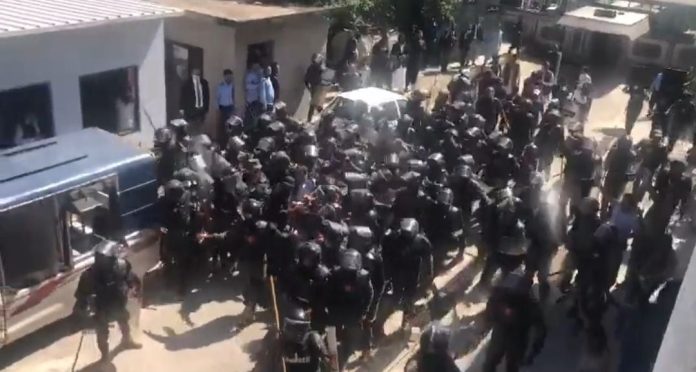 Imran Khan arrested videos Today 9 May 2023: May 9 (Reuters) – Former Pakistani Prime Minister Imran Khan has been arrested by the military, his aide said on Tuesday.
Khan was arrested in a corruption case in a court in Islamabad, local broadcaster Geo TV reported.
A Reuters witness said shortly after Khan entered the gates of the Islamabad High Court, contingents of paramilitary forces and armored personnel carriers drove up after him.
The gate was blocked by the armored vehicles while Khan was taken away shortly after under tight security, the witness added.
The former prime minister was arrested in the Qadir Trust case, the top police officer in the federal capital added. "The situation is normal. Section 144 is in effect and violations will result in police action," IG Islamabad said.
Imran Khan arrested Today 9 May 2023
Islamabad High Court (IHC) CJ Aamer Farooq has taken note of the incident and subpoenaed IG Islamabad, the Home Secretary and another Attorney General.
Judge Farooq has ordered immediate disclosure of who is behind the arrest and the circumstances in which Imran was arrested. The judge insisted that action be taken "even if it has to go against ministers".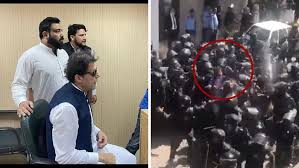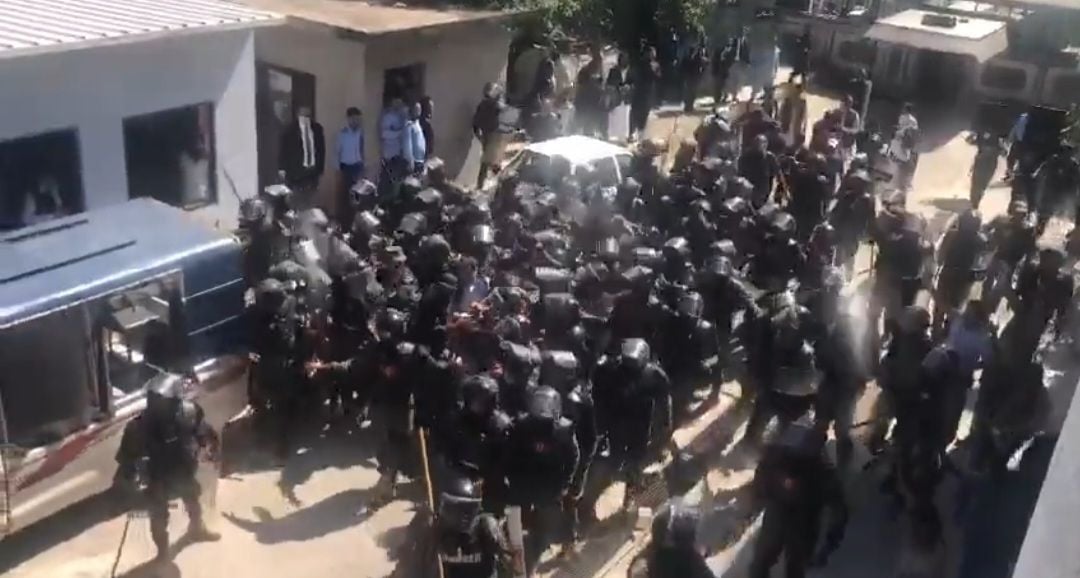 Read Imran asks ISPR to "listen carefully" as he again calls out a senior military official
According to initial reports, Imran was taken to the National Accountability Bureau (NAB) office in Rawalpindi.
The former Prime Minister was arrested at the premises of the IHC, where he had appeared for a hearing on cases related to incitement to mutiny.
Before the arrest, senior PTI leader Fawad Chaudhry claimed that the IHC was occupied by Rangers, lawyers were being tortured and Imran's car was surrounded.