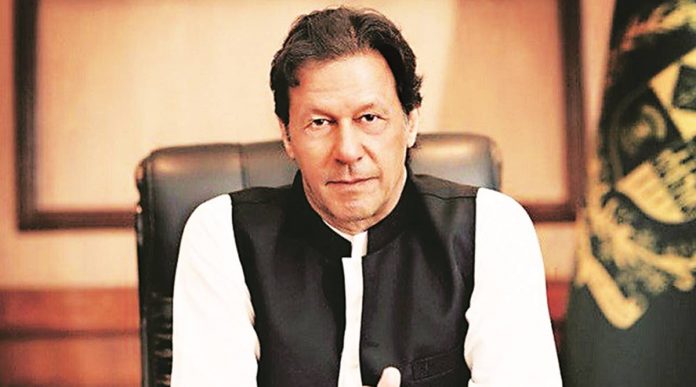 ISLAMABAD: Prime Minister Imran Khan tweeted on Saturday, July 18, 2020, about his fulfilled promise of bringing back overseas workers and Pakistan nationals.
The Federal government not only brought 250,000 Pakistan nationals to their land but also providing them with a chance of re-employment.
He tweeted on Saturday, July 18, 2020, and said;
"Despite massive disruptions in global air travel, we have fulfilled our promise of bringing back stranded Pakistanis and our overseas workers. 250,000 Pakistanis from around the world have been brought home," PM Imran said in a tweet on Saturday.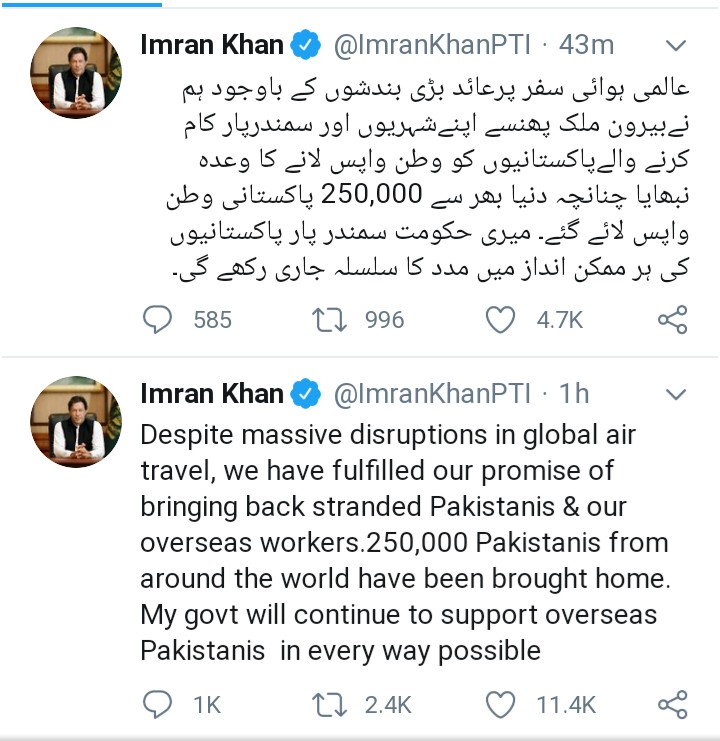 Last month, Imran khan allowed to resume international flights after when Special Assistant named Zulfi Bukhari discussed this matter with PM.
Imran khan promise about his full support to unemployed returning nationals.
In a meantime, the Federal government officially announced that they will facilitate overseas Pakistanis by giving them employment and special portal to make it easy for unemployed returning nationals to get employment.
According to Imran khan promise, registrations began on the website of Overseas Employment cooperation for standard Pakistan nationals who have lost their jobs and have returned home from abroad can get re-employment.
Furthermore, Special Assistant on Overseas Pakistani Zulfi Bukhari shared the registration link while explaining that through this platform, overseas Pakistani nationals can not be able to apply for jobs, but can also get certified training. They will also be able to register for financial assistance from the government.
In brief, Premier will arrive in Lahore today for a long-day visit. In a meantime, he will hold eating with Chief Minister Punjab Usman Buspar. He will have a meeting about the overall situation of the province.
Usman Buspar will inform the premier about the River Ravi Front Authority and the Canal Projects.
The Prime minister will also visit the launching ceremony of an international brand. In the meantime, Governor Punjab Chaudhry Muhammad Sarwar will also discuss some issues. Source GEO TV.