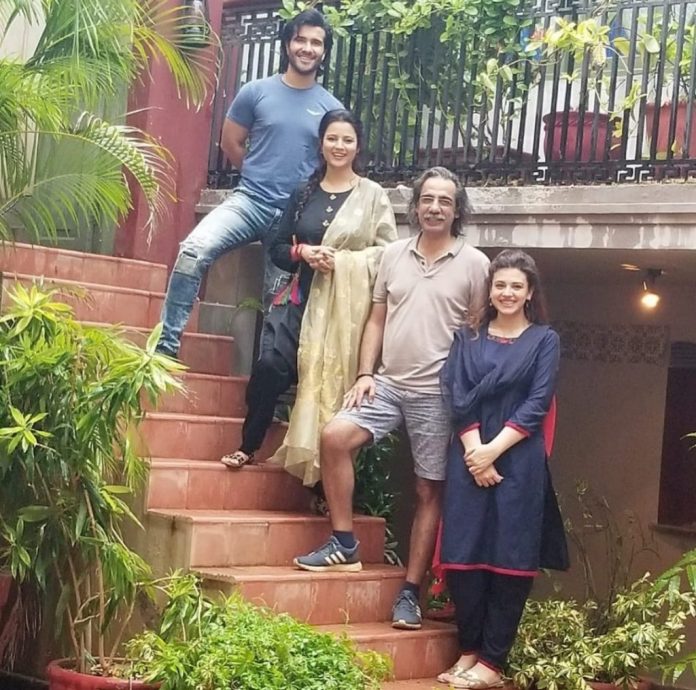 After his tweet about quitting showbiz, Feroz khan has now signed an Eid Special telefilm with our beautiful actress Zara Noor Abbas for Geo Entertainment.
As mentioned in leading daily, Feroz will star in the Ahsan Tallish directional telefilm with beautiful actress Zara Noor on the same plane with Mainz Waqas. She will be playing an important role.
It is not less than a surprise for the fans of Feroz khan since he announces his exit from the showbiz industry. Feroz Khan had deactivated his Instagram for a while and left his fans in curiosity. He also quit his upcoming projects. Then after sometimes
he tweeted
"one can only overcome the fear of loss, by sacrificing EVERYTHING in the way of HUQ. Everything you offer to be sacrificed rather would only be multiplied and be returned to you to keep FOREVER that too without the FEAR."
Feroz khan further said;
He has not decided to leave showbiz yet but surely, he is on a spiritual journey. He explained, at any point if he decided to leave showbiz yet if decided to leave the entertainment industry, he will be told by himself. Feroz Khan tweeted on March, 6,2020. After some days.
He tweeted;
"My fans have been waiting for a statement from me. I announce that I quit the showbiz industry and will only act and provide my services for the teaching of Islam through this platform if needed else anything but this in sha Allah, request you all to pray for me and my loved ones,"
His fans appreciated him a lot on his great decision
Feroz khan is a great actor and had given back to back hit dramas. His fans love him a lot for his strong character, acting, and personality. And now Feroz khan is coming back in Showbiz by working hard on Eid Special telefilm.
Moreover, Eid is a very great day for all Muslims. Because it is one of the two days of celebration for Muslims. First is Eid– al Fitr and second is Eid– al– Asha.
Hence, everyone wants to enjoy their Eid and are very excited about Eid Special telefilm, Therefore, his coming back by giving Eid Special telefilm will make everyone's Eid more special. His fans will be very happy.