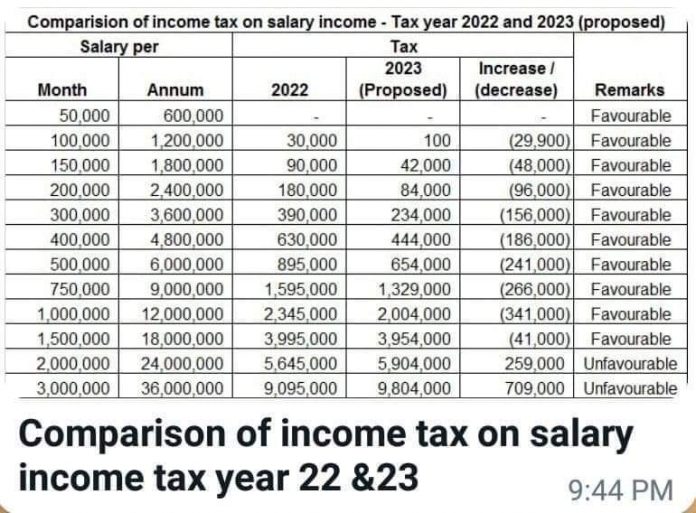 Income Tax on Salary Income 2023: The government of Pakistan proposed income tax 2023-2024 in the budget 2023-2024. Mufta Ismail presented a budget briefing. The budget for the fiscal year 2023-24 was mixed for the white-collar income group as the government lowered tax rates and the number of plates but removed the available provision of credit by eliminating the deductible profit-on-debt deduction and the investment tax credit in shares, health insurance companies, and pension funds.
Comparison of Income Tax on Salary Income Tax Year 2023-2024
The new coalition government made changes to the income tax collection table in its first federal budget for 2023-24.
Presenting the budget, Finance Minister Miftah Ismail said the annual income tax threshold had been raised from Rs. 600,000 to Rs. 1.2 million.
This proposal effectively means that individuals earning up to 100,000 rupees a month will not be subject to income tax.
The table below details the tax rates applicable to revised income plates in Pakistan.