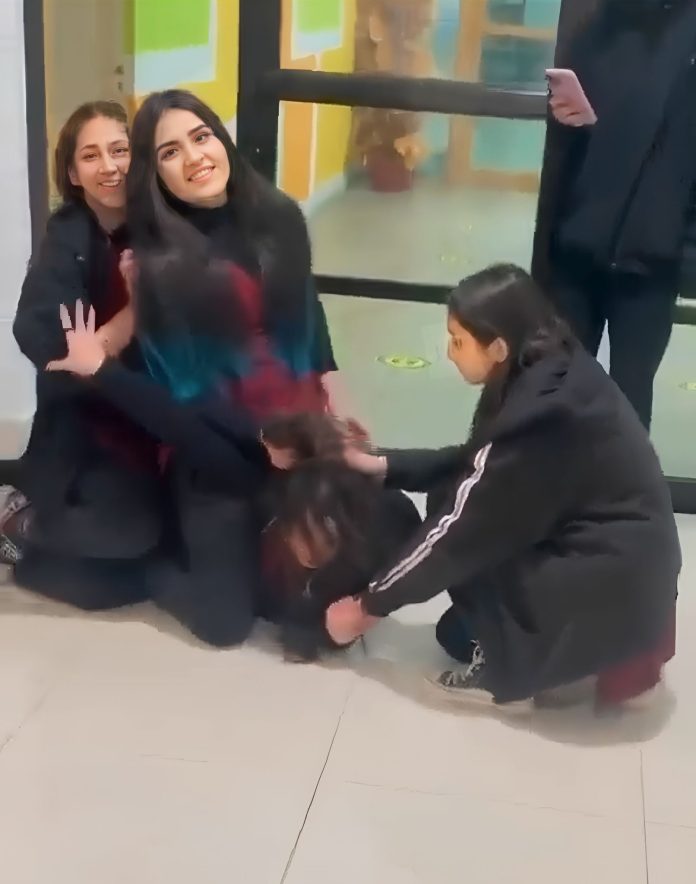 What happened in Scarsdale School in Lahore with female student
In the viral video, the girls are heard apologizing to the student. In the video, the victim student repeatedly appeals to the girls to let go of her hair, but the girls hold the victim by her hair and throw her down, and then start torturing her. Lahore: Bail granted to students who tortured a private school student
It should be noted that a case was registered yesterday on the complaint of the victim girl's father, while the girls named in the FIR have given interim bail in the case.
The incident of violence against the student took place a day ago in the DHA school.
In the FIR filed in Police Station Defense, the plaintiff Imran has taken the position that his daughter was tortured by her classmate Jannat, her sister Kainat, Umaima and Noor Rehman.