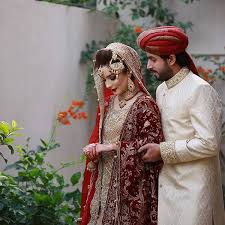 Marriage Bureau In Multan: Marriage bureaus are the agency that is working for making a perfect match for marriages. As we know in today's life there are a lot of bureaus working in the market. The majority of marriage bureaus are established in the community. The bureaus make the suggestions directly to the candidates or their parents when they visit the bureau, or through correspondence, emails, and phone calls. Some marriage bureaus set up meetings between couples who are a good match. 
in this article, we will tell you about the best marriage bureau in Multan. That will help you to find your perfect match.
In Pakistan, marriage bureaus are very common. Running a marriage bureau is a lucrative business. The income is considerable and the expenses are low. In places such as Karachi, Islamabad, Lahore, and multan, many marriage bureaus charge between Rs. 1000 and 5000 for each registration.
Best Marriage Bureau In Multan
Following are the best bureaus in Multan
Hadi Marriage Bureau
Moosa Marriage Bureau
Bismillah Marriage Bureau
Easy Marriage Bureau
Star Marriage Bureau
1) Hadi Marriage Bureau
Hadi marriage bureau works with an expert team and a professional working style. they are available from morning 10 to night 10.
Contact for Proposals
A very good marriage bureau in Multan. Overall team and staff are very efficient. they help people in finding a perfect match. People always show satisfaction with their services.
This is another best place in Multan. They are providing the best services in their city. Also, they have affordable rates. 
Address: Raza Colony Mohalla Sadiqabad, Multan, Punjab, Pakistan.
Contact for Proposals
Star  
Best marriage in the city of Multan. If you're looking for a perfect match then you should definitely check this bureau. You will definitely find your perfect match here. For more information please visit the official page.
Address:
Street no 3, Income tax colony, Chungi no 6, Income Tax Officers Colony, Multan, Punjab 60000, Pakistan.
Contact for Proposals
Easy Marriage Bureau
This is one of the best marriage bureaus in Multan, they have very corporative staff. Also, they have affordable rates for services. You should definitely visit this place
Address:
6F7C+59J, Peer Khurshid Colony Chah Usman Wala, Multan, Punjab.
Contact for Proposals