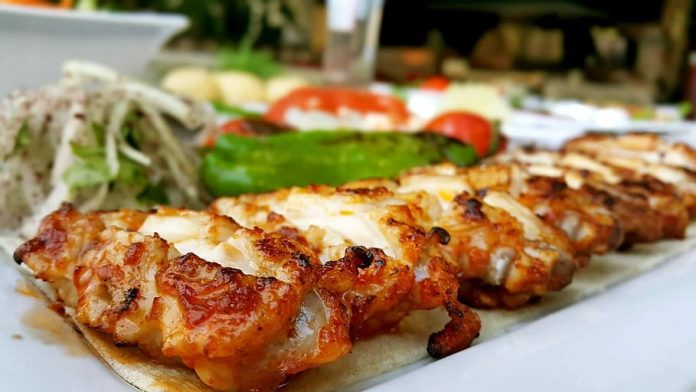 Turkish Restaurants In Islamabad" With the increasing hype of Turkish cuisine here in Pakistan, you'll find some of the best Turkish restaurants in the heart of Islamabad.
Here are the 10 top-rated Turkish restaurants in Islamabad:
10 Best Turkish Restaurants in Islamabad
Istanbul Restaurant
Istanbul restaurant is a go-to place to satisfy your cravings for Turkish food. The food here is full of flavors and served hot. This place offers a range of soups, Turkish doners, rice, and BBQ. Furthermore, the food and the comfortable environment make this place worthwhile.
MeZ Islamabad Turkish Restaurant
Another Turkish restaurant in Islamabad, known as MeZ Islamabad brings a unique taste in its food. Someone who's into Arabic and Turkish cuisine should visit this place in Islamabad.
Additionally, this place offers you scrumptious Turkish foods including platters, hummus, kunafa, and other sweet and savory items.
Basha Istanbul- Turkish restaurant in Islamabad
This place is famous for its energetic vibe, great ambiance vibrant colors on a balcony, and delicious Turkish food that makes your dining experience memorable.
Their BBQ platter, Shawarma, and Turkish kebabs are the most liked cuisines. If you're planning to visit Basha Istanbul, you should go for it.
Mardo Café
Mardo Café, a is known for appetizing beef burgers and delectable Schnitzel. They offer over 30 different kinds of ice cream on their menu. If you're searching for a place with a great ambiance added to the flavor of Turkish items, this food spot is surely a go-to place.
Master Chef Cuisines Islamabad
A cute diner serving visitors with piping hot food. Master Chef Cuisines is famous for Donner kebab roll, Turkish shawarma, and Arabian Grill chicken named Dajaj Al Faham.
Sofra Turkish & Lebanese Cuisines
This place is popular for the tender taste of beef and chicken cuisines. The meat is finely sliced and well-cooked in a blend of spices. You must give it a try to explore the authentic taste of Turkish meaty items.
Nazar- The Taste of Istanbul
As a foodie who's passionate to try traditional Turkish cuisines, Nazar is a place where you get authentic food. The warm atmosphere and cozy ambiance enhance its beauty. From moth-watering platters to sweet delights, it serves a wide range of Turkish items.
Ottoman Doner & Co.
Ottoman Doner & Co. has a unique ambiance style with soft lighting and a spacious seating area in a contemporary atmosphere. Doner kebabs are served with freshly cut vegetables and a selection of sauces.
Locanta Turkish Restaurant & Café
You will experience the true essence of Turkish foods with their palatable Turkish doner, Lahmacun, Chicken Pide, and Iskender Kebab. Locanta is an absolute worth penny spent place to have Turkish items.
Turkish Grill- Turkish restaurant in Islamabad
It is a small place located in Islamabad offering a range of both fast foods and traditional Turkish food items. Despite being a tiny yet modest spot, the food taste will leave you in a food coma. Turkish Grill's menu has delicious Turkish pizza, Turkish Bolani, and Turkish burgers which taste as good as they look.