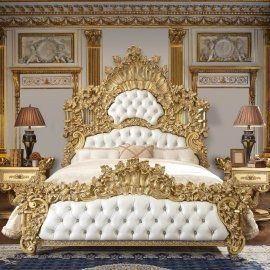 Best Customized Bed Maker in Lahore – Furniture completes the appearance of our home. Whatever your motivation for buying furniture, it must take up the majority of the space in your home and make it appear lived in and complete. Your house is supposed to make you feel comfortable and help you live a healthier mental and physical life. We all know that furniture is necessary for our comfort, storage, sitting, and recreation.
Furniture purchases made without research have an impact on your décor and may overload the space. Choosing the right one for your home or business improves the overall aesthetics and reduces stress.
Best Customized Bed Maker in Lahore
It's difficult to believe that when it comes to purchasing a new bed or frame, there are so many possibilities. This article is aimed towards those individuals. One of the disadvantages of buying a mattress online is finding the right size instead of being able to try it on.
As a result, you must understand the various sizes and styles of beds. This will allow you to make well-informed choices. Let us have a look with this in mind.
Best customized bed available in Lahore
Single bed set – By far the smallest is the single model, which covers 36 x 75 inches of the room. It is usually used when designing rooms for preschoolers and younger kids. You'll most likely keep it till your child starts high school.
Poshish bed – Poshish bed types uses fabric on its head board. The head board is fabricated in various designs giving a royal look to your room.
Silicone lining bed – Silicone lining bed uses lining of silicone in the head board which enhances the sophistication of your room.
High Gloss bed – Highgloss bed employs the bed with head boards and with glossy polishing surfaces. Some head boards come up with beautiful Versace designs printed on them.
Best Bed Manufacturers in Lahore
If you are going out for purchasing the quality bed or complete bed set go visit some of the popular show rooms in Lahore. These are the famous showrooms with best customized bed maker in Lahore.
Bahoo Furniture
Bahoo Furniture is one of the oldest and experienced name in furniture making industry. You can buy bed of any type and any size from them. They have all types of bed available in affordable prices. They have some amazing bed designs. You can easily choose from poshish, high gloss, victoria, versace and silver lining bed sets.  Moreover, they have special packages if you intend to buy whole furniture. Their offers also include jahez packages which allow a middle class man to easily buy all jahez items for his daughter. You can contact the given number for more details and querries. 03004994997 Address: Khatm-e-Nabuwat station, Orange line train, main Multan Rd, Lahore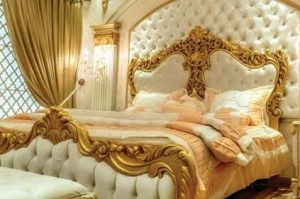 Lahore Furniture
Lahore Furniture is another leading brand in this industry. They have a large display of all their furniture types. Their bed range and types are awesome. They have some amazing bed designs available which will surely enhance the atmosphere of your room. For more information on their discounts and packages you can visit their show room. Address : Main Multan Rd, near Thokar Station of Orange Line Train, Gulzar Colony, Lahore, Punjab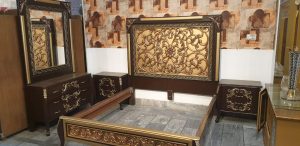 Hafiz Furniture
Hafiz Furniture is another emerging name in the business of furniture making. They come up with all the types of furniture items. If you are looking for bed set, they will help you to choose the trendy bed availble in their stores. You can choose form a simple to high poshish bed set. Address :Thokar Naiz Baig Multan Road Lahore