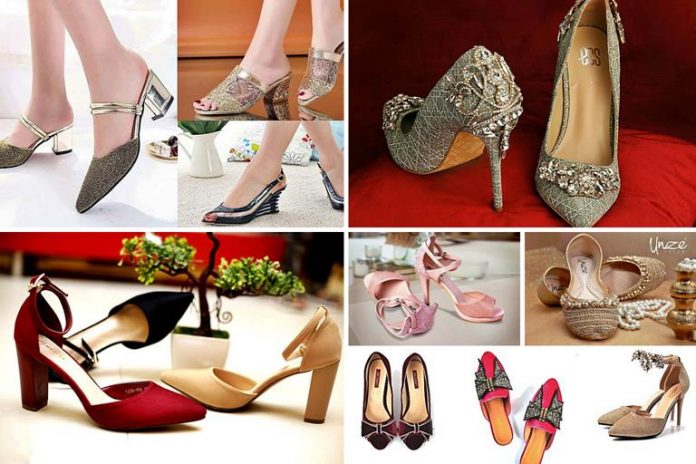 Best Shoes Brands For Girls: Shoes are the basic necessity of every human being. But there is a craze for purchasing a lot of shoes for girls. Every girl wants more and more shoes for herself. The craze for shoes never comes down. In every country, there are many brands working in manufacturing shoes. The manufacture shoes of every kind and color and attract the customers by their stuff and quality. Every weather demands different kinds of shoes, in winter we need full shoes to save ourselves from the cold.
Whereas in summer open shoes are usually preferred. Therefore different shoes are worn for different functions. Flats, heels, Pumps, and many other styles of shoes are available in Pakistan and in every other country. Here we are going to tell you about some top 5 shoe brands for girls in Pakistan 2023.
Best Shoes Brands in Pakistan 2023
In Pakistan, there are working many brands that manufacture shoes of every type. There is the race of every brand to be the best sellers of the country for selling shoes. There is a competition for stuf and the quality of the shoes. So every brand is working their best to full fill the demands of their customers. Here are some of the top brands in Pakistan for shoes in 2023.
1. Bata shoes in 2023
2. Service shoes in 2023
3. Borjan shoes in 2023
4. Metro shoes 2023
5. Starlet shoes 2023
These are some of the popular brands in Pakistan famous for shoes of girls. These brands have the most selling shoes every year. the unique features and description of their products are as follows.
1. Bata Shoes for girls in Pakistan 2023
Bata is one of the very famous selling brands in Pakistan of shoes. The quality of their products is very good and long-lasting. they manufacture shoes of every kind and for girls of every age.
2. Service Shoes for girls in Pakistan 2023
Service is a very old brand working in Pakistan and manufacturing shoes of very high quality. The stuff and quality of their products are very much satisfying. Their shoes are very comfortable for everyone.
3. Borjan Shoes for girls in Pakistan 2023
It is the obvious choice of the girls in Pakistan when it comes to shoes. They have shoes of every kind such as sports shoes, bridal shoes, school shoes, and everyday shoes.
4. Metro Shoes for girls In Pakistan 2023
Metro is the ultimate good quality brand of shoes in Pakistan. You can purchase their shoes both online from the website and also from the stores.
5. Starlet footwear for girls in Pakistan 2023
Starlet is the brand in Pakistan for baby girls and for teenagers. They have very good quality and stuff for shoes. Their shoes are very much selling shoes in all over the country.
Best Shoes Brands in Lahore
Best Shoes Brands in Islamabad