Here you can get Pakistani Traditional dresses in 2022. Pakistani National dresses for girls are a mixture of clothes, jewelry, and accessories. in the Past, Recognizable People used to wear these dresses. Then they become the identity of the culture. The term traditional dress or dress is often used interchangeably with ethnic, regional, and folk dress.
The whole idea of a national costume is to express a dedication to a country, without having to say a thing. Then wearing it on occasion, to celebrate something related to national values. The main reason for having the costumes could be a celebration of an important feast.
Pakistani Traditional Dresses
Traditional Dresses of Punjab
Traditional dresses of Punjab are,
Shalwar kameez: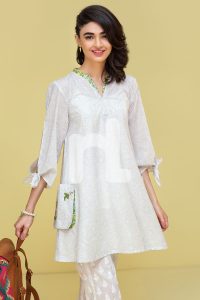 Shalwar Kameez is the National dress of Pakistan. Mostly women and girls wear shalwar Kameez in their regular routine and parties. Shalwar kameez with Dupatta gives an Ethnic look.
Patiala Shalwar Kameez
The fall of the creases of the Patiala salwar is with the end goal that it gives an excellent hanging impact. it is a favorite dress of Punjabi girls. it looks stylish and trendy.
Churidar pajama with kameez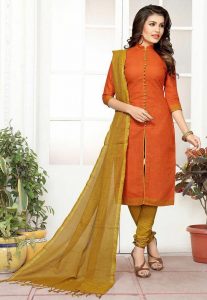 churidar Pajama is a variation of normal Shalwar Qameez. it is the fitted pajama worn by the different areas in Pakistan.
Dupatta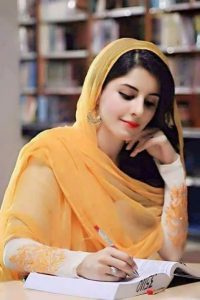 Dupatta is considered as the symbol of integrity and women's respect. Nowadays they have embroidery like the kamdani and gota to make it beautiful and fashionable.
Traditional Dress of Sindh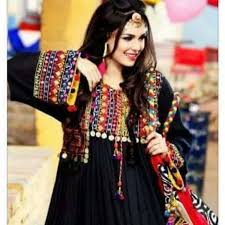 Pakistan is a country of diverse culture. Four Areas of Pakistan have a different culture. Sindh is the third largest province of Pakistan. this culture is the pride of Sindhis. Sindhi dresses are very popular because of their styles and variety. They are decorated with an intricate mirror along with the perfect floral Pattern.
Sindhi Ajrak
Sindhi Ajrak is a shawl type dupatta that Both women and men wear in Sindh. Girls also wear this design in the form of shirt and scarves etc. it is a unique form of block printing. These dresses show different designs and Patterns which enhance the beauty of dresses. Ajrak is a symbol of Sindhi culture.
Traditional Dress of Balochistan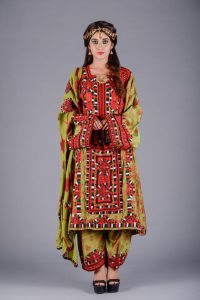 Balochi Traditional dress is consists of a Headscarf, long shirt and shalwar. it has silk thread embroidery. Balochi silk Thread embroidery is famous in Pakistan. Bloch culture is full of Arts, crafts, and traditions. Balochi embroidery is one famous art and craft all over the world.
Baluchistan is famous for its unique culture and dry deserts.  it is a western province of Pakistan. Gold jewelry for example necklace and bracelets are favorite items of the girls of the Baluchistan. Girls wear all these items with their dresses to enhance the beauty of dresses.
Traditional dress of Khyber Pakhtunkhwa:
Most of the Pashtun live in Khyber  Pakhtunkhwa. They are famous as independent People. The cultural dress is linen or silk made.
According to Area girls stitch dresses lose. Females wear colorful dresses, a long shirt with a belt. Girls decorate their dresses with gold threading, gold beads.
The traditional dresses of khyber Pakhtunkhwa have versatility and uniqueness. Dresses show the culture of that area.
Pakistani Traditional Dresses