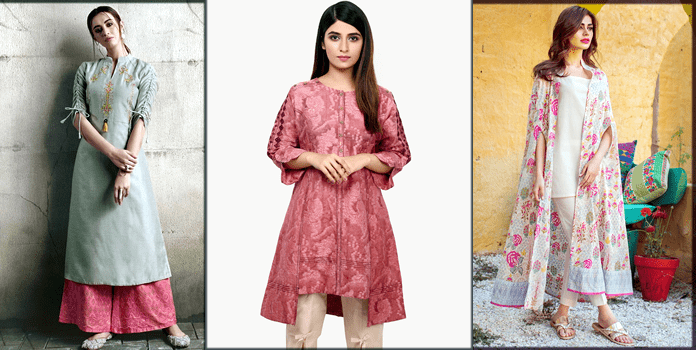 Lawn Suits Stitched Designs in Pakistan: In Pakistan where there is long summer every year. The long summer came with scorching heat and high-temperature sun. With the prevailing heat and temperature, everybody needs to dress up with easy clothes that can make them feel easy and relaxed. So for this purpose people prefer some very smooth dresses that can easily manage to save themselves from the heat and high temperature of the sun. So here we are going to tell you about some of the best designs of summer dresses. Because during summer people usually prefer other types of dresses as they wear in winter. You can look at these best ideas for the stitching of summer dresses and you can decide which dress you would like to wear for the summer. Just look at this article and then decide according to your wish.
Lawn Suits Stitched Designs in Pakistan
Lawn and cotton are the two most preferable stuff for the summers. because this stuff is very easy to wear and people feel comfortable in the scorching heat during the summers. Here are some of the ideas relating to the summer clothes of lawn fabric. you can easily choose the best ideas for your summer dresses.
Summer lawn collection in 2023
Some of the best summer dresses of lawn fabrics are given here. You can easily select the design for your summer dress and can make the dress according to your choice. Some best ideas for summer dresses are in cotton or lawn. But cotton is somehow very difficult o manage as compared to the lawn stuff. So people love to wear lawn dresses for the summer. The best ideas for these dresses are given below. you can easily select the dress designs for your summer suits. You can check the best suit designs from this website and manage to make your own.