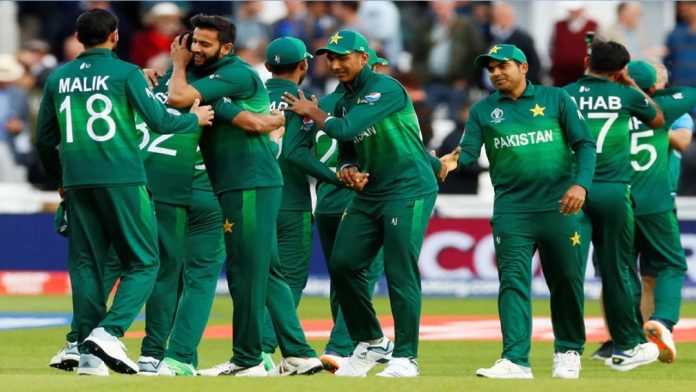 If you are looking for Coronavirus Impact on Cricket then you are in the right place. This Global Pandemic has posed a critical situation on Earth. It was never experienced before. The whole world was in complete lockdown and quarantine. The sports industry had a big hit. Flying restrictions, social distancing, and limited traveling led to a complete collapse of sports. There are many other ways in which coronavirus has impacted on cricket in Pakistan.
Several cricket events were canceled here and there. A situation of hopelessness rose all around the world. A final nail in the coffin was the Cancelation of PSL 5. The event got canceled as COVID-19 cases began to emerge in Pakistan. Safety has to be the prime motive. However, Pakistanis had a great longing for the completion of the event. None the less, everything which happens, happens for the best.
Coronavirus Impact on Cricket
Players Tested COVID-19 Positive
All players were tested before flying off to England. For the Pakistan VS England cricket series in August 2020. Most of our players including Shadab Khan, Fakhar Zaman, Imran Khan, Mohammad Hafeez, Mohammad Hasnain, Mohammad Rizwan, Wahab Riaz, Haider, and Haris Rauf tested corona positive in the first round. Surprisingly, none of them had symptoms. They were quarantined for about two weeks. Fortunately, In the testing held in Britain, all of the twenty players and eleven management personals tested negative because of the prayers of their diehard fans.
International Events postponed and Canceled
Bangladesh's tour of Pakistan in April 2020 postponed
Indian premier league postponed.
Zimbabwe's tour to Australia

canceled

European cricket series

canceled

South Africa's tour to Siri Lanka postponed
Netherlands vs Pakistan ODI Series

canceled
Coronavirus impact on Asia Cup 2020
Sri Lanka was the host of the upcoming Asia Cup in September 2020. Within a week of speculations, The Asian Cricket Council has officially announced that the event has been postponed given the pandemic. President of ICCB Sourav Ganguly has also predicted this. ACC looks forward to hosting the event in June 2021 in Sri Lanka. Six teams including Pakistan, Malaysia, Afghanistan, Bangladesh, Sri Lanka, and India will be the participants of Asia Cup 2020. While India will be the defending Champion.
Future Aspirations
Pakistan Cricket Team is practicing in England to participate in the Pakistan Vs England Series in August 2020. To view the series schedule Click Here. This is a much-needed sigh of relief in such difficult times. Fortunately, good news doesn't end here. The Asian Cricket Council has given rights to Pakistan Cricket Board to host Asia Cup 2022. This is indeed the best news. As we'll be hosting PSL 7 in 2021, PSL 8, and Asia Cup 2022 back to back INSHAALLAH.
International players have a keen interest in this event. They want to experience the best cricket audience in the world. The Pakistani crowd has won the hearts of the whole world because of their encouragement and hospitality. Due to these reasons, Pakistan Super League is one of the most exciting events for all international players. They desire the same response in the Asia Cup 2022.
Our Duties
Though COVID-19 has impacted cricket badly. Our responsibility is to stand strong. Follow your hobbies, maintain social distancing, limit socializing. First and foremost keep praying. Wishing you a pleasing Future.