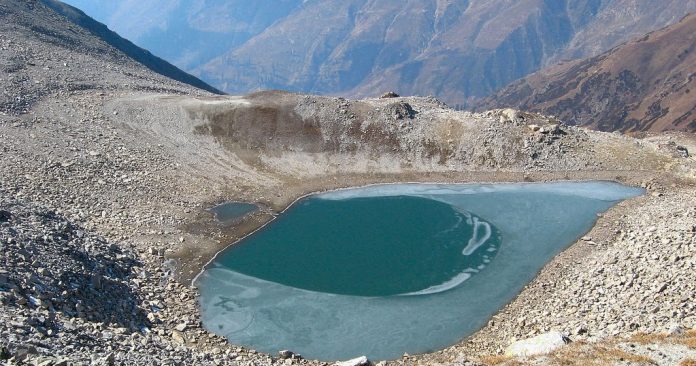 Best Time to Visit Ansoo Lake: The best time to visit the one of its own kind of lake, the Ansoo Lake, is from July to August. Pakistan is home to many Valleys, Mountains, Lakes and astonishing Landscapes. The Northern region of Pakistan is particularly well known for its breath-taking and eye-capturing views of mountain ranges and lovely valleys.
Best Time to Visit Ansoo Lake
Why to visit Ansoo Lake?
Ansoo Lake is extremely gorgeous Tear Drop shaped Lake. It is Located at an Altitude of 14000ft in the Himalayan Range in Kaghan Valley. The very first sight of Ansoo Lake provides you a sense of Relief and Warmth because of its Unique and Unmatched Aesthetics.
So if You are a Nature Lover or You love trekking Ansoo Lake is the perfect Destination for You.
Best time to visit Ansoo Lake
July 10 to August 15 is the best time for this trek. Other than these months the Lake remains covered with snow. So if you wish to see Ansoo Lake in its fullest charm then the months of July and August are just perfect for you.
How to reach?
There are two treks which can be used to reach the Ansoo Lake.
From lake Saif-ul-Malook
The Circular journey to Ansoo Lake from Lake Saif-ul-Malook takes between seven to nine hours. It is best to leave early in the morning. It is preferable to have a stay at Lake Saif-ul-Malook  at night and begin your journey early in the morning. This whole journey is segmented into two parts. In the first part you go from a village along the river to the Malika Parbat base camp. The second part is steeper and is from Base Camp of Malika Parbat to all the way to Ansoo Lake.
From Mahandri Onwards
Another trek leading to Ansoo Lake begins at the town of Mahandri, which is approximately 25 miles in the South of Naran. Taking a left turn from Bazar, Mahandri Bazar, a jeep will take you to the Manoor Village from where you must walk. Hereafter 6 to 7 hours of trekking, a greenish lovely meadow named "Dher" appears. The trip begins to climb from here. Ansoo Lake may be seen at a height of 14000 ft after a 3-4 hour journey from Dher.