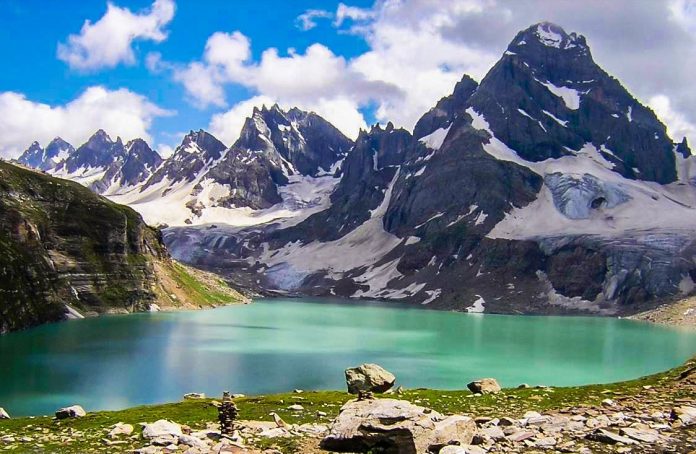 If you want to know the Chitta Katha Lake you are at the right place. Chitta Katha means "White Stream". This Lake is located in Counter valley.it is present in Azad Kashmir at the elevation of 4,100 meters.
This lake is usually snowbound during the winter. June, July, and August are perfect months to visit this beautiful lake. The lake is situated to the north-east of Muzaffarabad.
A stream that has milky and crystal clear water. Many basic facilities are present near this stream. Moreover, this is one of the highest lakes in Azad Kashmir. Huge glaciers are present at the sides of this mesmerizing stream that are responsible for its milky appearance water.
10 to 12 small villages combine to make this beautiful valley. There is a distance of 155 kilometers from Muzaffarabad on a very decent road to reach the luxurious green town of Kel. In fact, it is not much difficult task to reach there. The Mountain is holy for some people who relate it to Lord Shiva and consider it the residence of the Lord and identify it as Kailash.
Chitta Katha Lake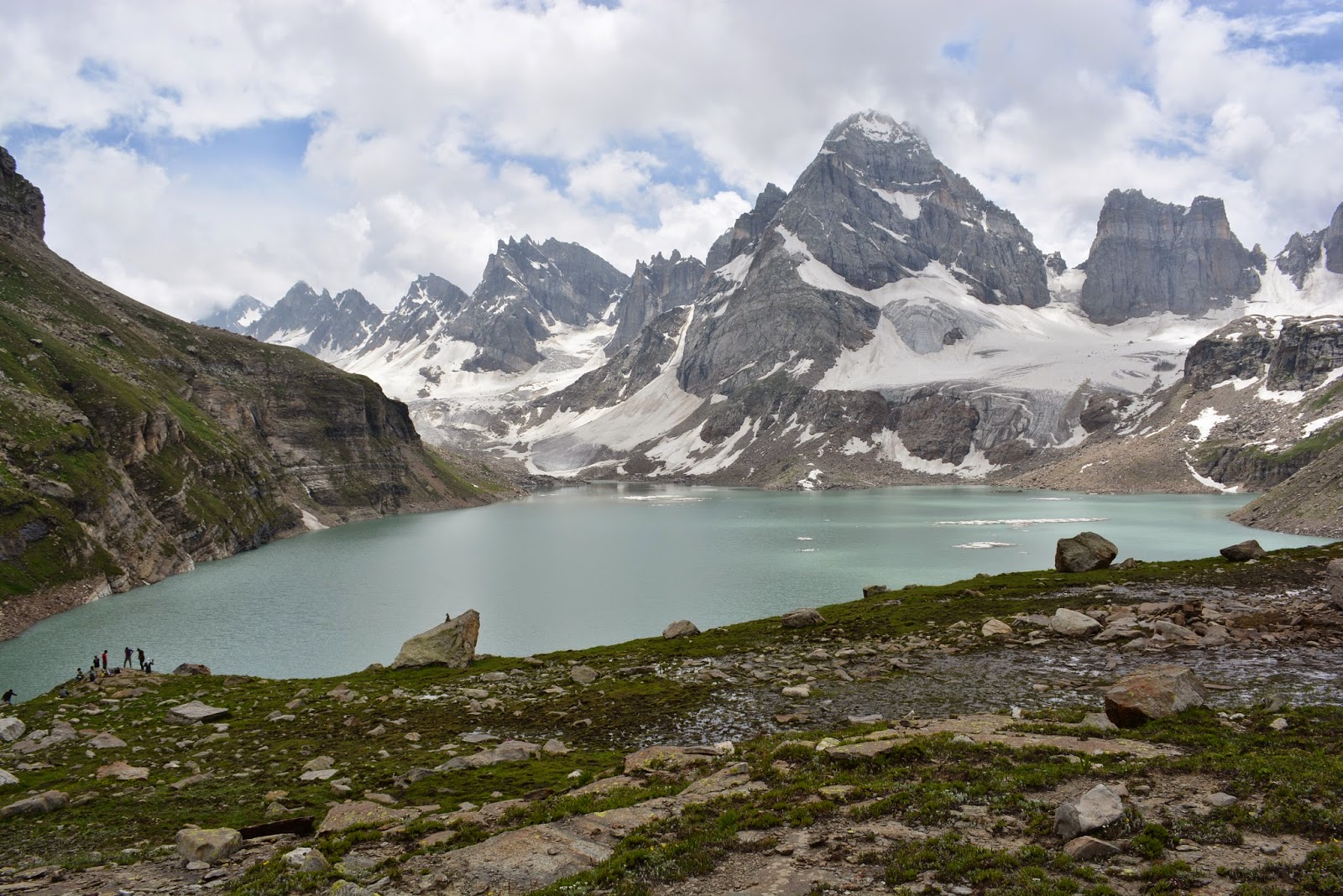 Bank, college, and bazaars are also present in Kel. It means basic facilities are present in Kel, on the other hand, these make this beautiful place more worth living and captivating.
From the Kel, it's a 4-hour challenging jeep track which takes you to the base camp village of Chitta Katha Lake known as Domel. After that, there is a beautiful riverside trail of 6 to 8 hours to the lake which will assessment your trekking expertise and tolerance.
From upper Domail, 30 minutes gentle walk takes the tourists to the Chitta Katha village. The locals have now established a very good camp for tourists.
Camping under the crystal clear sky of the valley is a memorable experience. The valley is sprinkled with attractive wooden mosques where you can offer prayers. After the exploration of Chitta Katha Lake, take the chance to drive up to Counter Waterfall. Crystal clear water and snow-covered mountains make this lake extremely mesmerizing.