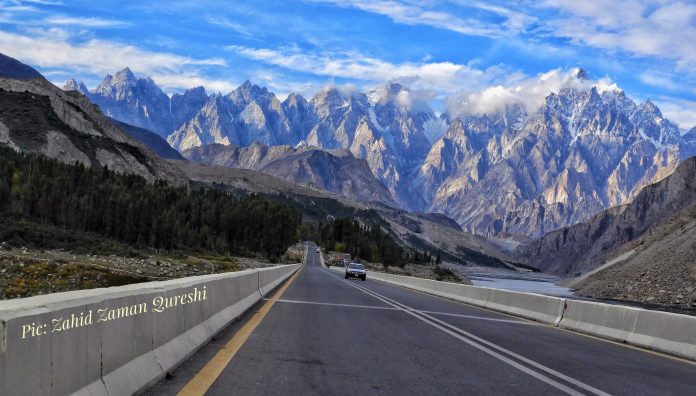 Hunza Valley the most stunning land of Gilgit Baltistan. The valley of Hunza famous for its incredible captivating sceneries and excellent views. Hunza is a dream place for every Pakistani because it has an amazing beauty that anyone can wish for. Many visitors from other parts of countries come to Hunza to see its beauty. This place has many marvelous places with incredible beauty. It is "Heaven on Earth". 
This article is no exaggeration; rather, it is an obvious truism. Hunza is generally deliberated as the most remarkable visitor destination in Gilgit-Baltistan, primarily because of its miscellaneous natural beauty.
HUNZA VALLEY TO VISIT
10 Places to Visit with Family in Hunza Valley:
Rakaposhi and its View Point
Karimabad bazaar
Attabad Lake
Rush Lake
Altit Fort
Sost Border
Borith Lake
Baltit Fort
Eagle Nest Duiker
Submit Gulmit
Details of Hunza the Best Place to Visit with Your Family:
1. Rakaposhi and its ViewPoint
 Rakaposhi View Point, A small place where we can gaze Rakaposhi. Blue sky and mountain covered with snow is the first attraction of Hunza Valley. The first attraction of Huna valley is its Rakaposi viewpoint. Mountains cover with snow in winters, and its blue sky presents a spectacular view that can't be missed at any cost.
Many Endangered Species are present in Mountain range, including the Marco Polo Sheep, snow leopards, brown bears, and wolves.
2. Karimabad Bazaar
Karimabad is the capital of Hunza. The place has retained its historical importance with its wonderful architecture. Moreover, the town has some great restaurants that sell local specialties. Karimabad village gives the most ancient look because of its stones made of houses and streets. In Hunza Valley, "Karimabad is a sweetheart to sight".
3. Attabad Lake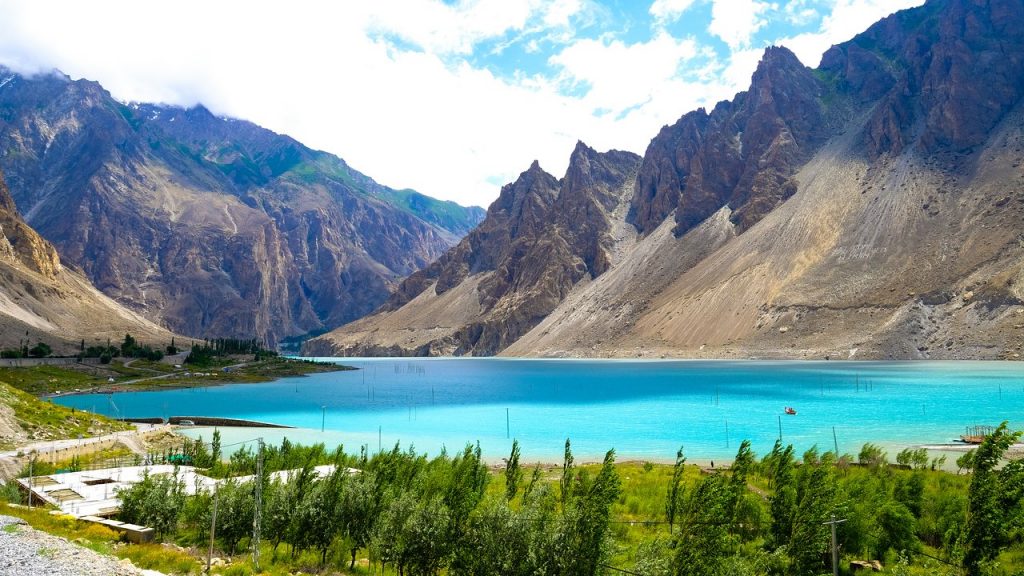 One of the most captivating places in the Hunza Valley is Lake Attabad. Furthermore, the length of this lake is about 29.3 Kilometers and started from a small village famous as Ganish. Pure turquoise water makes anyone captivated by the enormous Karakoram Mountains. Attabad Lake even has a branch of Sweet Tooth, a popular restaurant situated in Lahore.
4. Rush Lake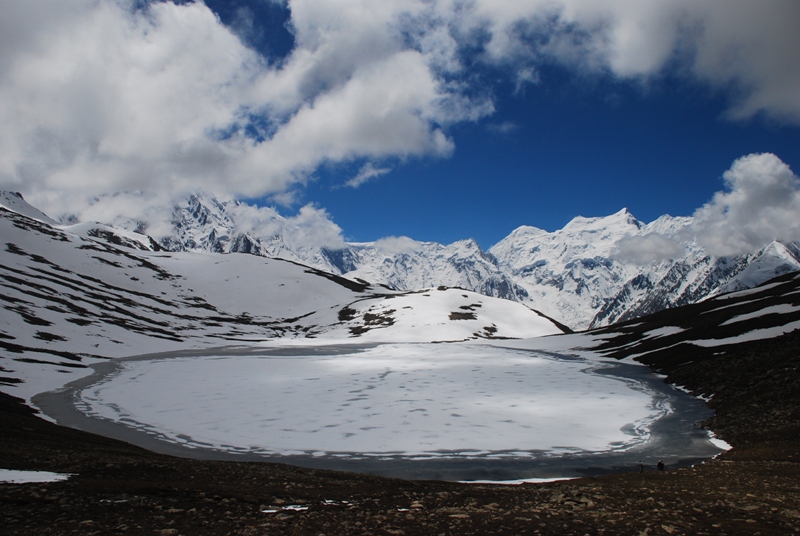 Rush Lake is one of the best places in Hunza. You will never find abundant colors in Wadi Nagar, nothing is more beautiful than this place. Nagar Valley is famous as one of the most eye-catching valleys. This lake is a mountainous lake which is almost at the surface elevation of 4,694 meters. The gigantic mountains surround the lake and it is considered to be the highest Lake in Pakistan.
5. Altit Fort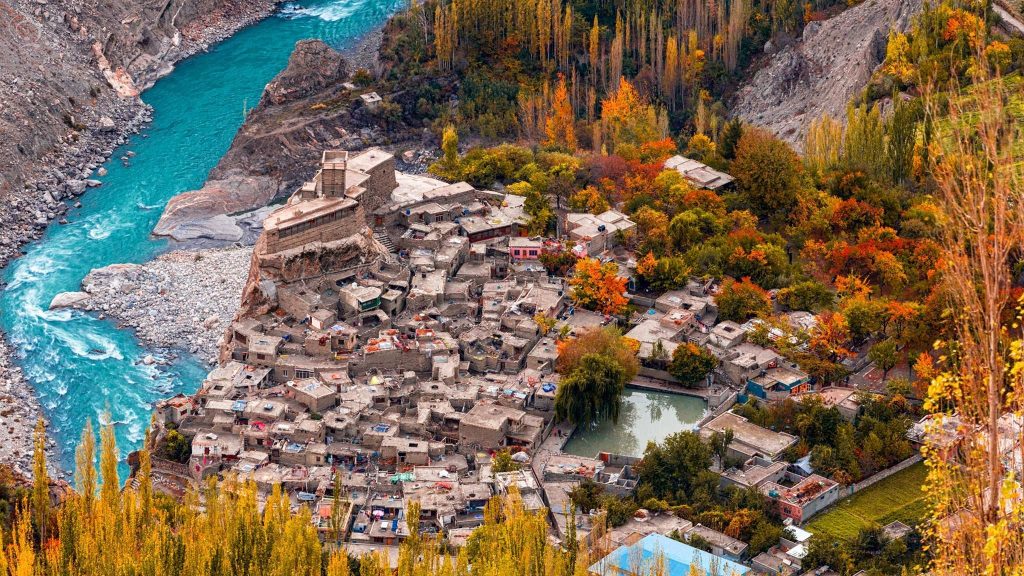 Altit Fort is the oldest monument in Gilgit-Baltistan. It helped the Mirs protect the area against foreign invaders. It is an old castle on the Karimabad in the Hunza Valley. This place is one of the best places to visit with family in Hunza. Altit Fort is not only a place but a heritage that has grown over time.
6. Sost Border in Hunza Valley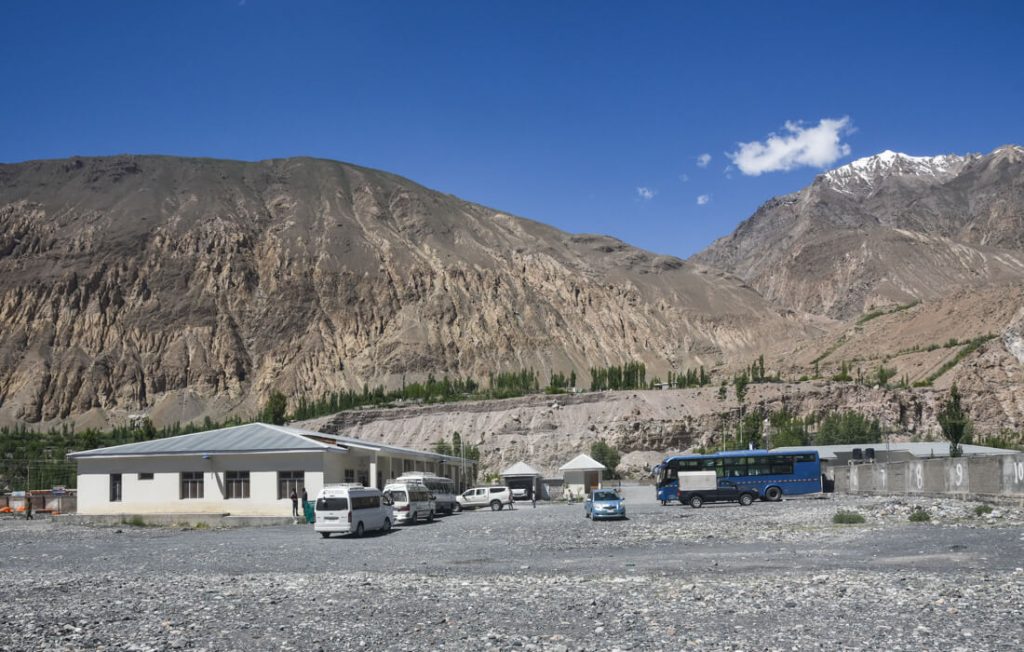 Sost Border is the last city in Hunza on the Karakoram Highway, adjacent to the Chinese border. Pak-China border the primary trade point where trade facilitation center is located, trucks from china dump their goods at this place. Along with khunjerab Pass is the high mountain pass in the Karakorum mountain range.
7. Borith Lake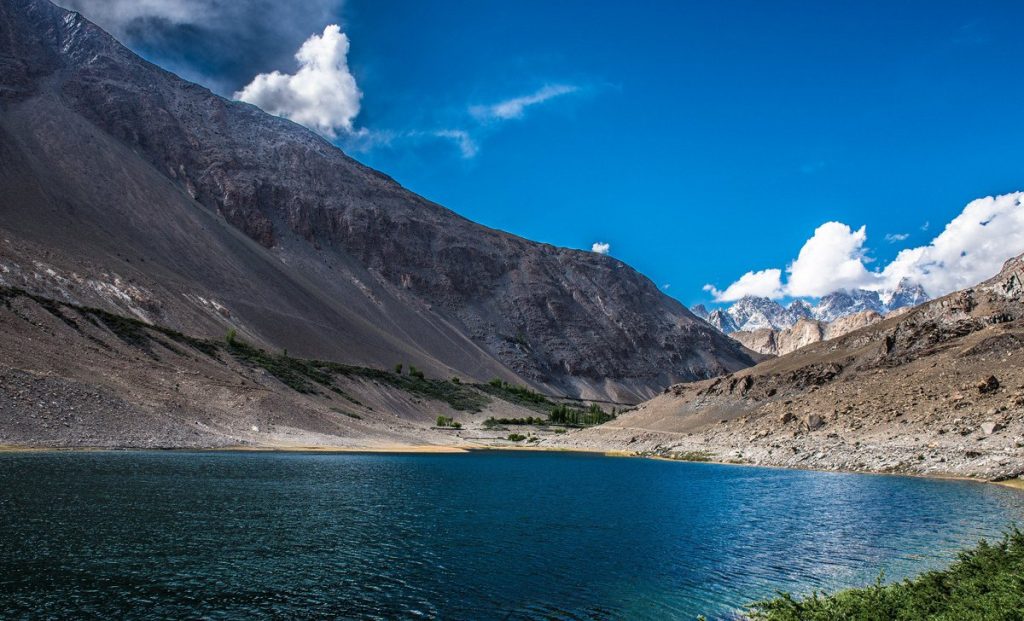 The lake is lovely and surrounded by vast plains. A lake formed by dissolved water in the Gulkin Glacier. While, exploring the beauties of Gulmit Valley you will encounter a saline lake of  Borith. Additionally, the lake is about at the surface elevation of 25000 meters. And, it is a lifesaver for the trekkers to Passu peaks.
Baltit Fort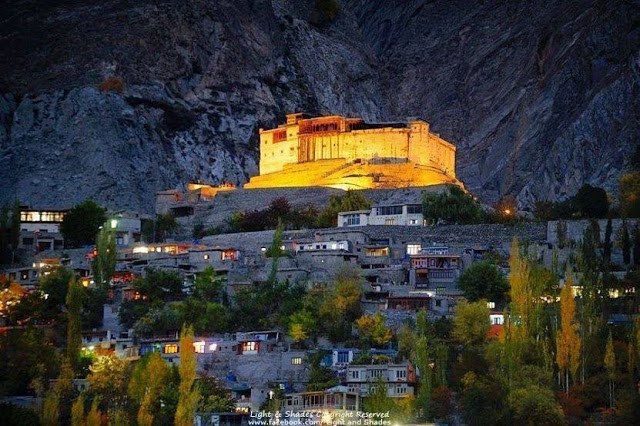 This Fort is another fortress in the Hunza Valley. People should visit this valley with their family. Baltit Castle in Karimabad, one of the landmarks of Hunza, is like a fairy tale, built on huge legs and wooden windows overlooking the valley. Originally, it was used as the residence of the Mirs of Hunza.
Eagle Nest Duiker in Hunza Valley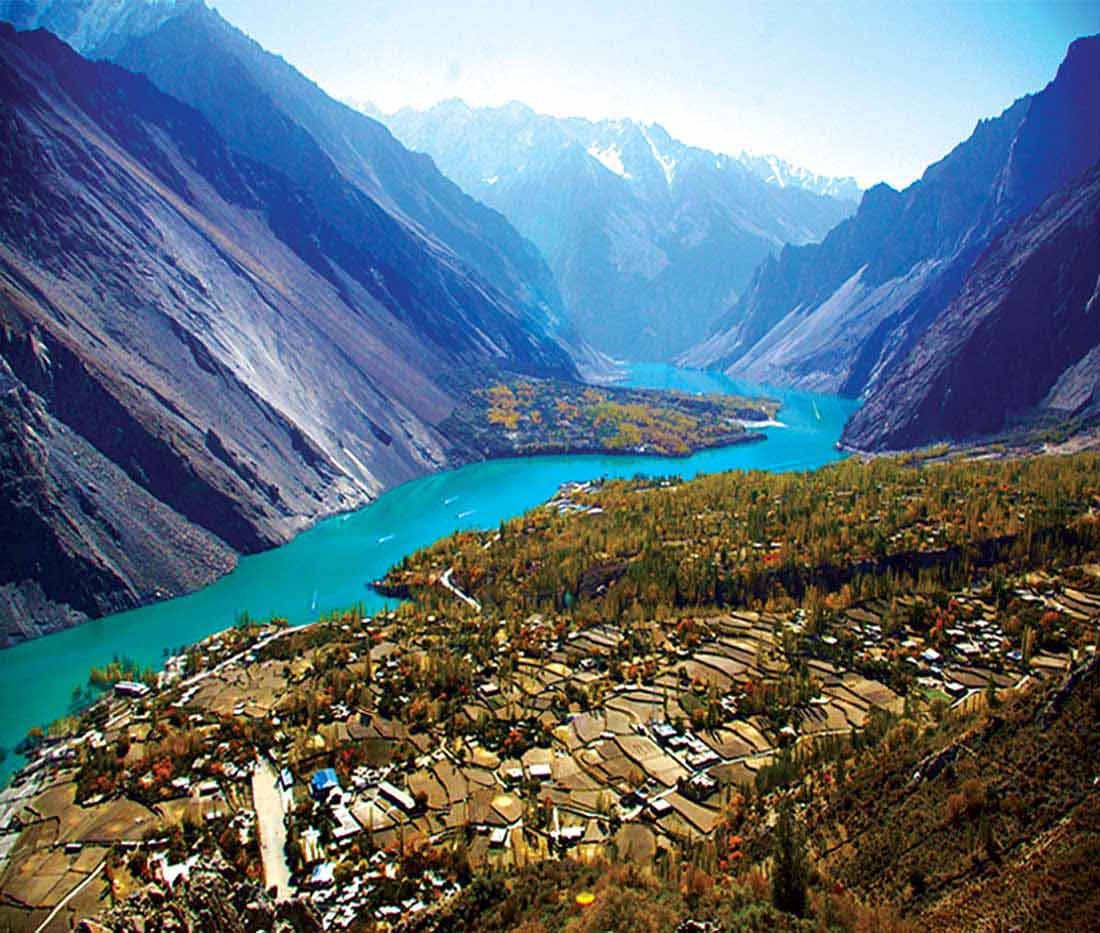 Duiker is a small village and commonly famous as Eagle Nest as the hotel. it is situated there and offers panoramic views of the whole Hunza.
on the other hand, The chief experience you will enjoy during your stay in Hunza is the mighty sunrise and sunset of the Lady Finger Peak.
Submit Gulmit in Hunza Valley: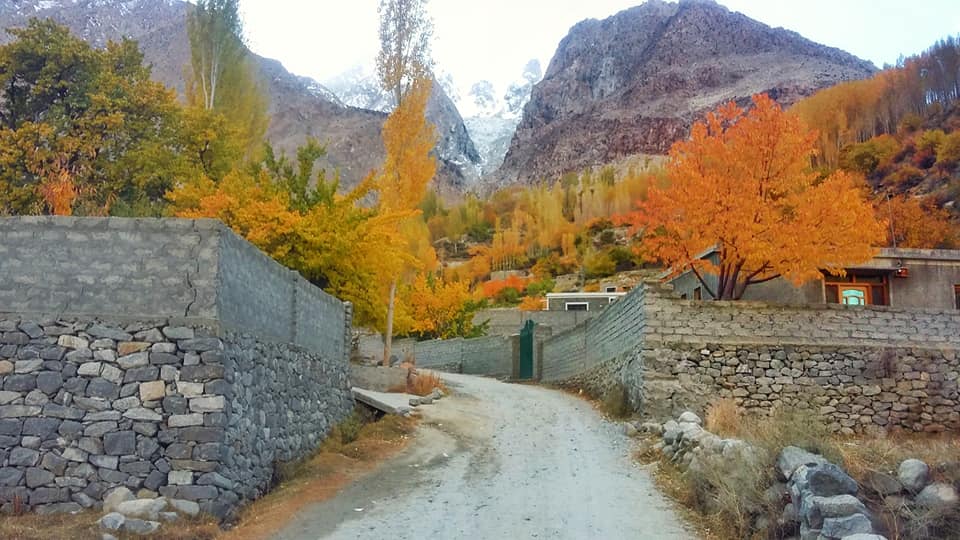 Gulmit offers visitors complete tours with mountains, mountains, monuments, and pleasant climate. However, In between the Gojal valley of upper Hunza, the nine colored valleys Gulmit provides a major tourist spot in Hunza.