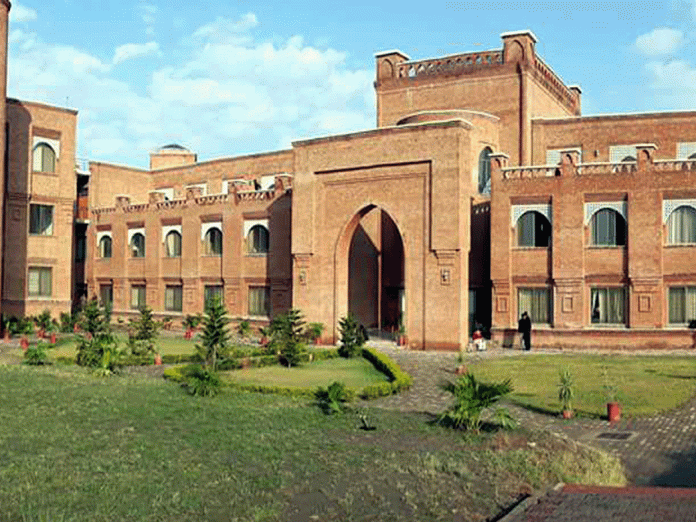 When students complete their intermediate. They are usually very confused about the selection of a great university. So, in this article, I tried my level best to spark light on all the questions in your mind. As an Engineering student our first aim to admission to the University of Engineering and Technology (UET). I belong to Peshawar so I have full information about the UET Peshawar admission date.
University of Engineering and Technology is a non-profit educational institute. It is founded in 1952 located in the urban settings of NWFP. It is officially recognized by the Higher Education Commission, Pakistan.
University of Engineering and Technology Peshawar Admission (UET Admission)
Anyone can take their admission. FSC awaited students can also apply for ETEA GAT. After passing their intermediate. Over 60% marks in intermediate. And entry test is required.
Those students that have passes Intermediate Examination with Computer sciences instead of Chemistry. Can also apply.
Due to #COVID-19, their test and classes are also managed online. Admission is open.
Engineering Programs for Admission in UET Peshawar
Subsidized Open Merit
1. Agricultural Engineering
2. Electrical Engineering
3. Mechanical Engineering
4. Mining Engineering
5. Civil Engineering
6.Industrial Engineering
7. Electrical Engineering.
Self-sustained Open merit programs
8. Electrical Engineering
9. Industrial Engineering
10. Computer Sciences
11. Electronics Engineering
They also offer many more programs in MS and Ph.D. as well.
Faculty of UET Peshawar
Their staff is highly qualified as well as friendly. They don't do favor any student like other universities. They are very honest about their work and students. Student Life in UET When he or she successfully gets admission there, half of the burden from her shoulder's releases. The life in UET is very wonderful. It gives everlasting memories. Any student can get their admission. There are no restrictions like NUST. But one cannot compare because every university has its own reputation. If you are taking all the lectures and studying only one hour, in a day, you can easily get high scores. When he or she successfully gets admission there, half of the burden from her shoulder's releases.
Admission on the basis of Sports in UET Peshawar
UET facilitate their students from all types of sports. There is a tennis cord, a Cricket Stadium, Football. You can get involved in anything and enhance your physical intelligence.
Applying to any university, every student desire to have sports activities. So, UET facilitates its students by indoor sports activities and let them enhance their physical health.
University of Engineering and Technology Cafeteria
If you want to protect your self from ragging then you should read about PANGA. As it is not possible that being a UETIAN you don't know about PANGA. If seniors get to know about it then get ready for ragging, PANGA is actually a special shake in which there are fruit layers at the bottom of it.
UET Peshawar Students Societies
You can enjoy more by joining Ute's societies. There are different societies in UET, and they help you to explore university. And yes, there is also a reality between society to other societies. And everyone enjoys this reality. According to your taste, you can have a membership in a specific society. And have fun.
The University of Engineering and Technology FEES Structure
University is not expensive. Anyone can study here. If you don't have enough money for expenditures even then you will not face any issue and can have a simple life.
Summary of Admission
It is the university in which you can not only pursue your degree with a good score but can also enjoy your life and make everlasting memories.