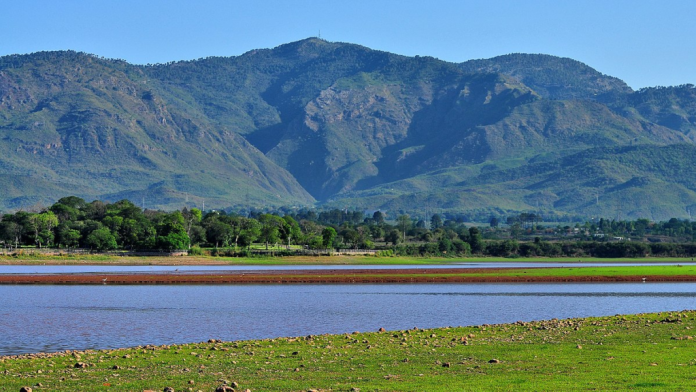 Why i want to Visit Islamabad: Visit Shopping malls and markets in Islamabad to get a feel for the city's thriving culture. These commercial centers feature an interesting fusion of time-honored craftsmanship and cutting-edge consumer goods. A year-round must-see for any shopper serious about their retail therapy. Islamabad, Pakistan's capital, is a bustling metropolis renowned for its impressive buildings, lush parks, and many cultural traditions. Islamabad's major retail centers and local marketplaces are among the city's top draws.
These places are the beating hearts of trade, where the present and the past coexist in seamless harmony. Islamabad is a shopper's paradise, with everything from high-end fashion boutiques in sophisticated malls to lively traditional marketplaces selling local handicrafts and specialties.
These streets are usually bustling with shoppers because they provide something for everyone, regardless of whether it's the holiday season.
The Peaceful Charm of Pakistan's Capital, Islamabad
Nestled at the foot of the magnificent Margalla Hills, Islamabad, the capital of Pakistan exudes a unique charm that lures in travelers from all corners of the globe. Islamabad has developed beautifully into a vibrant metropolis that masterfully interweaves its rich cultural tapestry with the threads of modernity, thanks to its stunning natural backdrop and advanced urban infrastructure.
The cityscape of Islamabad is adorned with an array of architectural marvels that mirror both its modern spirit and historical lineage.
Capital marvels in shopping malls and markets in Islamabad
A striking example of this is the Faisal Mosque, one of the largest mosques globally.
This architectural wonder serves as an epitome of Pakistan's deep-rooted Islamic heritage.
Its majestic construction of pristine white marble and unique design make it an essential visit for admirers of architecture and spirituality alike.
Equally interesting is the Pakistan Monument, an architectural gem that signifies the country's unity.
Designed as a blooming flower, the monument's magnificence is stressed at night when bathed in ethereal lights.
Complementing these modern landmarks, the Lok Virsa Museum stands as a testimony to Pakistan's diverse cultural legacy.
This museum offers a unique journey through time, allowing visitors to immerse themselves in its impressive collection of exhibits and artifacts that echo the rich historical narrative of the nation.