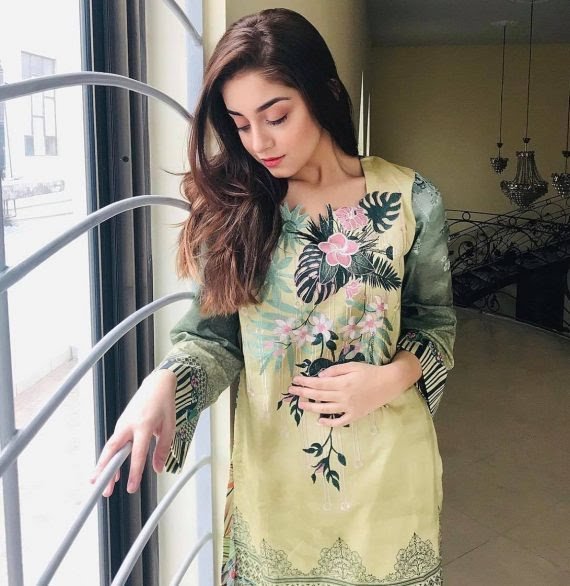 Alizeh Shah Biography: If you are a fan of Alizeh, then you are in the right place. You can get all updates about this young, talented actress from Pakistan.
Alizeh Shah is a Pakistani television actress. She resides in Karachi with her family. Alizeh is a cute-looking, gorgeous, and marvelous actress as well as a model of Pakistan. She is very talented and very much focused on her work.
Alizeh Shah Biography
Let's start with Alizeh Shah's biography. She started her showbiz career while she was studying. Shah made her debut in the field as a VJ and model. She is one of the successful models of the present era who has worked for different brands as well as fashion designers.
Alizeh Shah Age
She is only 21 years old. Her birthday is on the 9th of June 2000. This girl is full of confidence and is known for having the most beautiful and attractive eyes. She has a baby face and looks, like a long-time teenager.
Alizeh Shah Education
Alizeh Shah is completing her Inter degree and will continue her studies with an acting and modeling career.
Family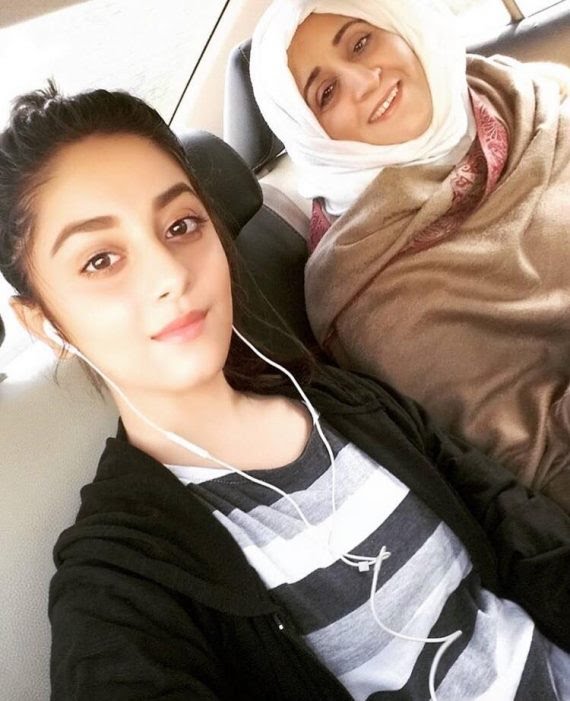 She is the only daughter therefore she does not have any siblings. Shah has a brother who is older than her. Alizeh is really close to her father in particular. Her mother also accompanies her to all the shootings etc. She has a close bond with her family but she never shared a lot of pictures with her family.
Alizeh Shah Husband
Her marital status is single and she is too young. She also wants to make a career right now. Alizeh believes that there needs to be a certain level of compatibility and understanding between two people who are getting married.
Alizeh Shah Boyfriend (BF)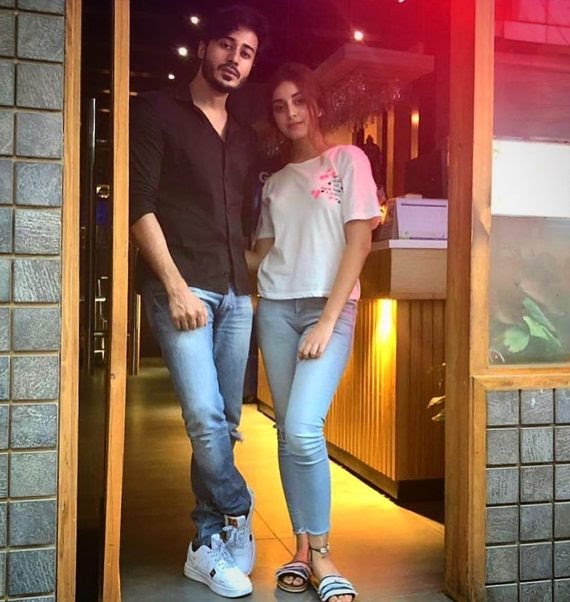 She is presently really close to another co-actor Noaman Sami. Alizeh Shah and Nauman Shah are new love birds of the Industry. These two youngsters look so cute together.
They are a couple but they have never shared their future plans in public. She is the Most Beautiful Girls in the Pakistani Drama Industry and the crush of the youth Generation.
Hobbies and interests
Alizeh loves literature. Alizeh is an avid reader, and whenever her academic life allows for a break, she reads English novels and short stories. Apart from that, she is a passionate reader of Faiz's poetry and enjoys his work.
Alizeh Shah Awards
She has won Hun Awards for Best Sensation Female 2019.
Alizeh Shah Films
She performs the role of Chutki in Superstar in 2019.
Alizeh Dramas list
1. Daldal (2018)
2. Tere Naal Luv Hogaya (2018)
3.  Ishq Tamasha (2018)
4.  Dil Mom Ka Diya (2018)
5.  Tum Mujrim Ho (2018)
6.   Bisaat e Dil (2018)
7.   Baandi (2018)
8.  Hoor Pari (2019)
9.  Jo Tu Chahay (2019)
10. Ehd-e-Wafa (2019)
Ehd-e-Wafa
She got more popular when she appeared in the lead role in the drama "Ehd-e-Wafa" with Ahad Raza Mir. "Ehd-e-Wafa" is a super hit drama of the Pakistan drama industry, which is produced with the cooperation of ISPR. Alizeh Shah performed the role of "Dua" with Ahad Raza Mir. They look amazing together.
Alizeh Shah Height
She is of 5ft 4 inches gorgeous girl.
Instagram account
She is on social media and shares her pics etc there.
Alizeh Shah Snapchat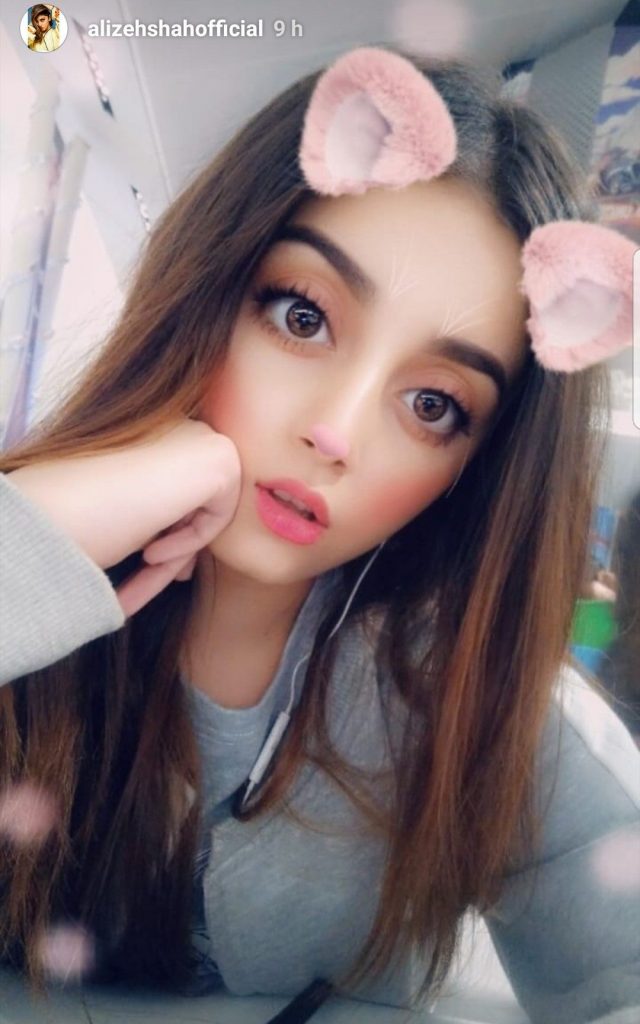 You can check in this picture Alizeh Shah Snapchat username or Alizeh Shah's Snapchat account is "Alizehshahofficial"