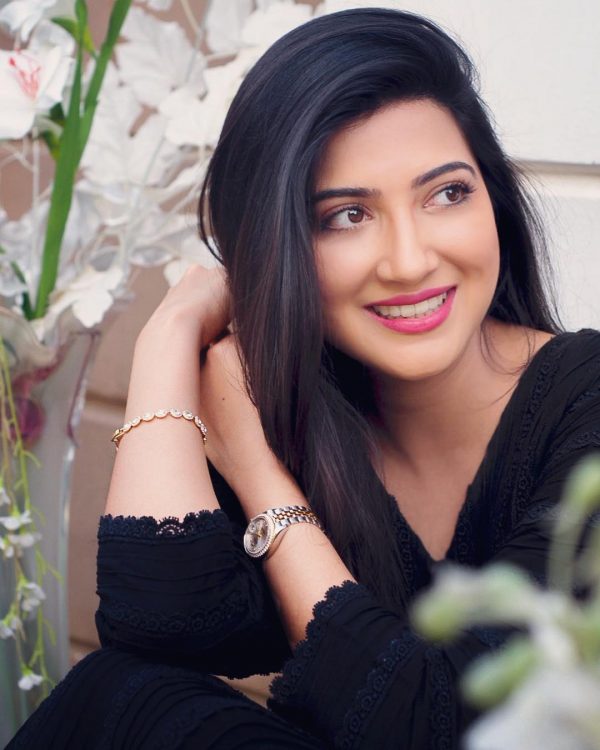 Aymen Saleem Biography: Aymen Saleem is the emerging talent of the Pakistan drama industry. She is very young, talented, and charming. She is full of energy and hence helps people to enjoy her elegant character. Aymen Saleem started her career in the Pakistani drama industry with every strong and charming character. She is playing one of the talented and emerging characters in this drama. That is why people are loving her role in the drama. She is started making he place in the hearts of their followers and her loving fans.
Her followers want her to see more of the projects. The people want to know about her age, education, career, and her family background. so here we are going to tell our viewers about all of that emerging character her family and professional background.
Aymen Saleem Biography
The detail about Aymen Saleem biography, education and her background is given below
Aymen Saleem Age
Aymen Saleem's date of birth is under some critical negligence. because she just started her career and no one exactly knows about her exact date of birth. But some sources have the information that she was born on 13th January.
Family
Aymen Saleem is one of the daughters of one of the very famous cricketers. Everyone in Pakistan knows about that cricketer.  Her father's name is Sleem Yousaf and he is a famous cricketer on the Pakistan cricket team. Aymen Saleem is two siblings she has only one younger brother and she is the eldest in her family. Her father is a retired cricketer and her mother is a homemaker.
Education
Aymen Saleem just completed her education. She has done her bachelor's degree from a very famous university abroad. After her education, she wants to be a part of the Pakistani drama industry and that is why she started her career in the Pakistani drama industry.
Aymen Saleem Husband
Aymen Saleem is still single and wants to make her career before getting married. That is why she is just trying to keep her focus on her career. 
Career
Aymen Saleem started her career as a model and fashion blogger. She has her desire to be a part of the Pakistani drama industry and wants to be an actor. Aymen Saleem made her debut in the very famous drama serial "Chupke Chupke'. This drama serial is becoming very famous in Pakistan and is trending on number one on youtube.
Drama list
Aymen Saleem just started her career and has worked only in one drama serial and that drama serial is the superhit with the character "Mishi" with her co-characters Aiza khan and Osman Khalid butt. So her only drama in which she worked is "CHUPKE CHUPKE".
Hobbies
Aymen Saleem is very fond of traveling and she shares her pictures on Instagram and on her Twitter account. She is also the brand ambassador of Pakistan youth. Aymen Saleem is a hard-working and talented actress. And she wants to make her name at the top of the Pakistan drama industry.