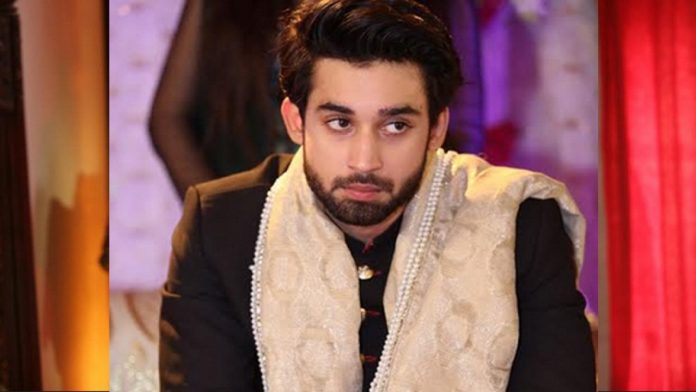 Bilal Abbas Khan is a Pakistani actor. Khan made his acting debut with the role of Afaq in Saya-Deewar Bhi Nahi.
He is a young, talented and handsome superstar who is giving the hits one after another. So if you are searching for Bilal Abbas then this article is for you. This article contains a blend of information about him including Bilal Abbas biography, Bilal Abbas family and dramas, etc.
Check: Uroosa Bilal Qureshi Biography, Age, Family, Education
Bilal Abbas Khan Biography
Bilal Abbas Age
Khan was born on 4 June 1993 in Karachi. He was brilliant both in academics as well as in extracurricular activities in his school. Bilal Abbas Khan is 27 years old.
Bilal Abbas Khan Education
He used to participate in theatre plays during his school and college days. Khan was raised and received his early education from Karachi. But later on, he went to a boarding school, Lawrence School, in Murree. He later joined SZABIST, Karachi, to study marketing. He formally studied acting at the NAPA and Viola Spolin's "great focus on improvisation and improvisational techniques" inspired him. Then He started acting in 2016 and has since then appeared in many Pakistani television serials.
Bilal Abbas Career
Bilal's career path was not as smooth sailing as it may sound. Bilal has the capability to play positive and negative roles with utmost precision. He has the looks and talent to make it big in the industry. He has already worked with the best people in the industry. This is only the beginning of his career and already he has achieved so much.
Bilal Abbas Family
Bilal Abbas considers his family his lifeline. He has 2 brothers. Their names are Umair Abbas and Shahbaz Abbas. One of his brothers is older than him and the other one is younger. And a sister elder than him. Her name is Sana Tauseef and she runs her own business. She has her own pet and fashion jewelry collection. She is married to a ten-year child.
His father Sohail Abbas Khan served as DSP Karachi. His mother Farhana Sohail is a fashion designer. When he stepped into showbiz, she told him that she was going to design his outfits for him.
Bilal Abbas Khan Dramas
Bilal Abbas's drama list shows his versatility and dedication as an actor.
Here are the dramas he has acted in.
Saya-e-Dewar Bhi Nahin – 2016
Dumpukht – 2016
Saanp Seerhi- 2017
Rasm-e-Duniya – 2017
Qurban – 2017
Baykhudi – 2017
ORungreza – 2017
Balaa – 2018
Cheekh – 2018
Pyar Ke Sadqay – 2020
Bilal Abbas films
Bilal Abbas khan wife
He is single and he intends to stay that away because showbiz is the main focus of attention for him.
Bilal Abbas Girlfriend
The heartthrob of the Pakistani media industry has surely won millions of hearts in no time. He received the best T.V actor lux style award and ARY media award. His hobbies are sleeping and gymming.
Bilal Abbas Height
His height is 5 feet and 9 inches. He is a non-vegetarian.