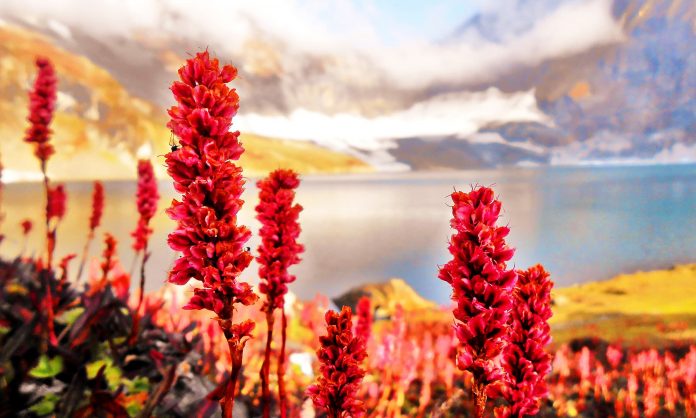 Ratti Gali Lake: Kashmir is a little piece of heaven a beauty, a treat for eyes, and a tranquility dose for senses. A valley between the Great Himalayan Range and the Pir Panjal mountain range. Kashmir has a variety of terrains ranging from lakes, snow-capped mountains, and coniferous kissed hills to glacier-fed rivers.
On one hand, Kashmir is covered with wild untouched terrain, and on the other, there are fields of saffron and orchards of apples awaiting their full bloom. They have a variety of flowers that are a show in themselves.
Kashmir is a wonderful idea for a visit, especially for those wishing to experience teeth-chattering temperatures and snow for the first time.
Visit: Minapin Village Hidden Beauty of Pakistan
Ratti Gali Lake, A mesmerizing beauty of Kashmir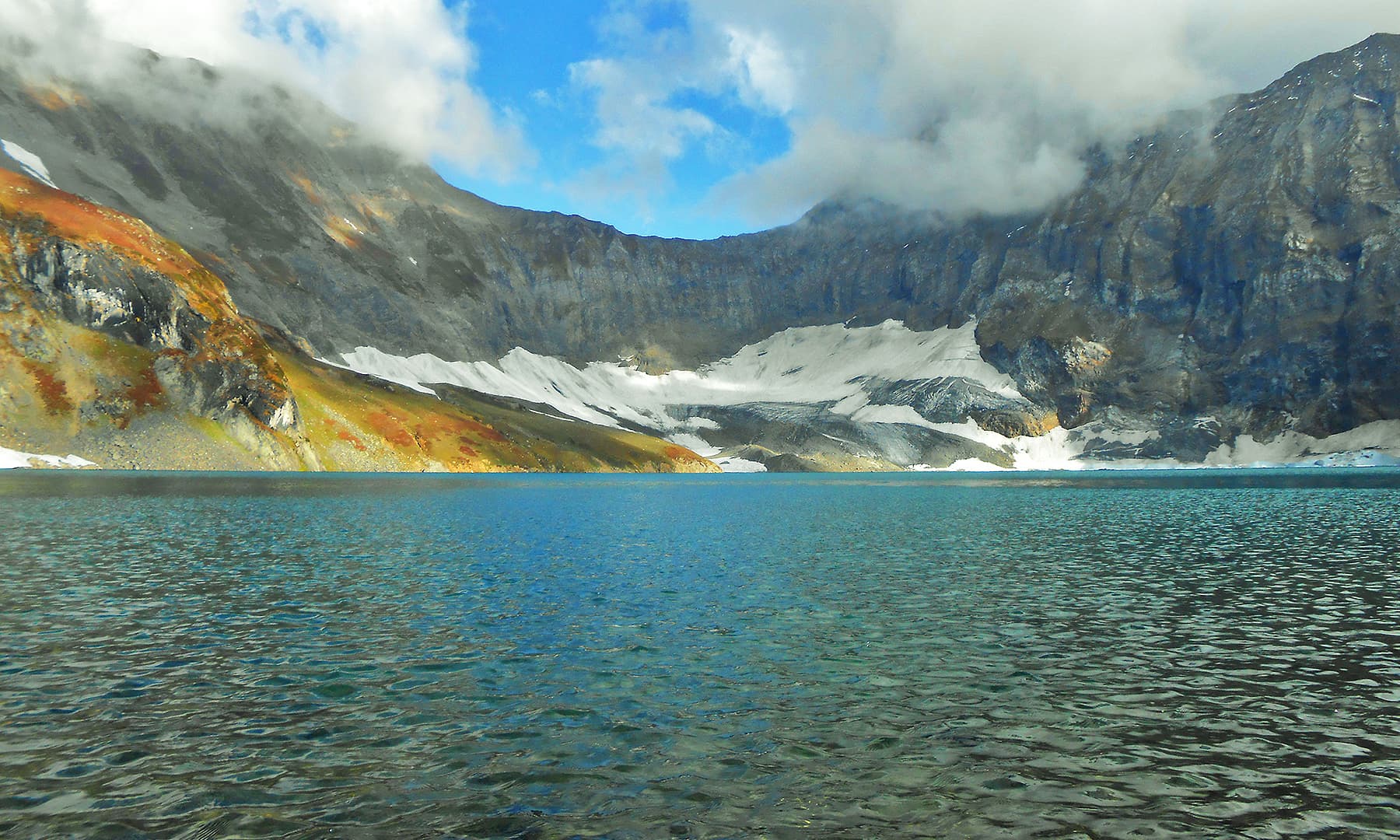 If you want to see how paradise looks like, do visit lake in Azad Kashmir Pakistan. It has a hypnotic view and unlimited picturesque spots. a waterfall and marvelous weather.
A mesmerizing lake in the spectacular Neelum Valley in Azad Jammu and Kashmir, Ratti Gali Lake is a paradise for trekkers and hiking devotees. It is situated at above 12,000 ft. from Kashmir.
More about Ratti Gali Lake
The crystal clear and shining blue water of the Ratti Gali Lake is surrounded by snow-covered mountains all year round. In fact, it is only accessible between the months of July and October. The rest of the year, heavy snowfall makes it impossible to hike to the lake.  Red and Blue flowers are the best to Sight along the hike towards Ratti Gali.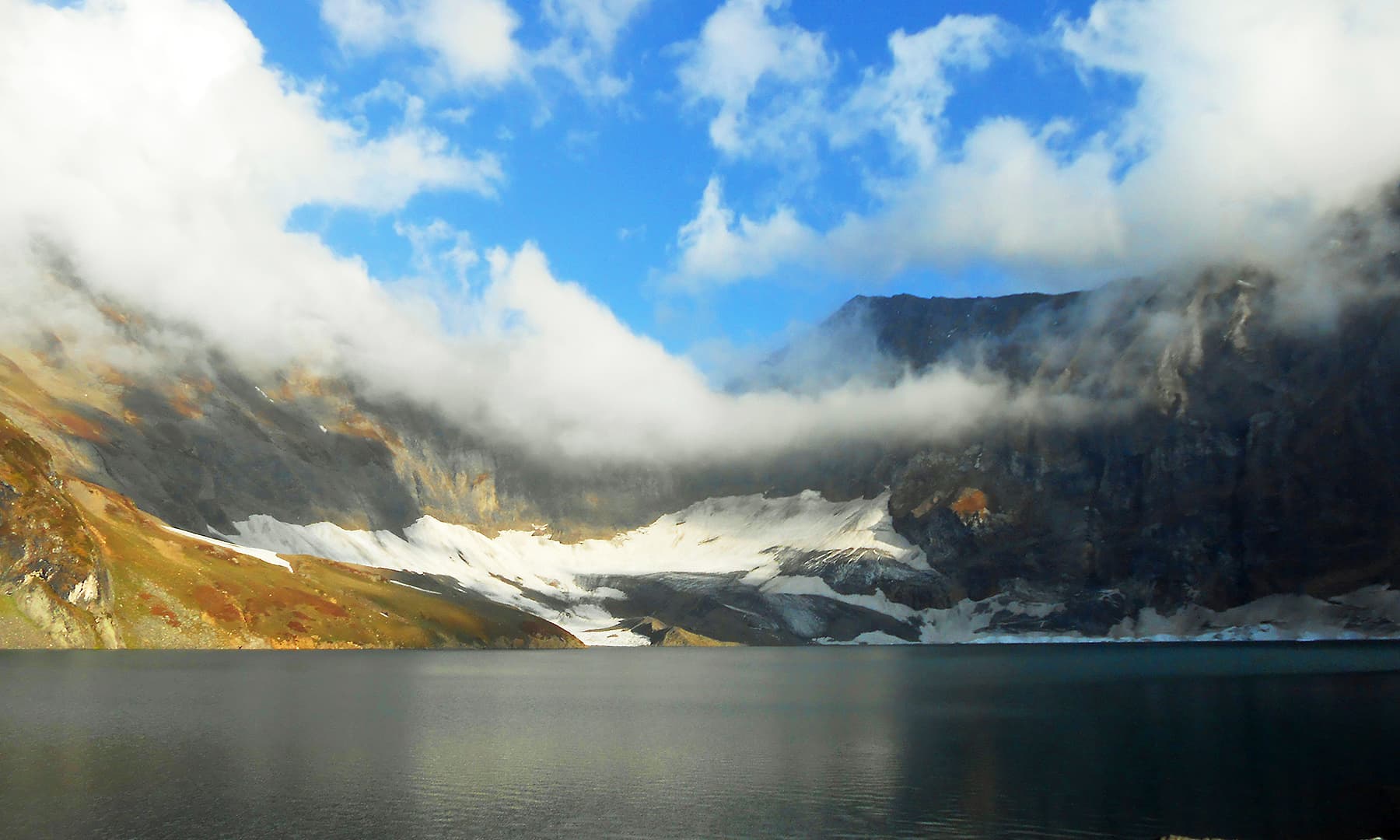 Simply Breathtaking, a scene to behold, a place to stop, to stare and breathe it into you.  It's like the palms of surrounding mountains are holding the lake, preserving her serenity, her beauty, her reverence, her silent waves, and her aura. The scenery at the lake is just like; a highly skillful painter has placed its masterpiece there to mesmerize the visitors.
Best Time to Visit Ratti Gali Lake
May – October is generally the best season to visit, as the weather is rather dry and warm throughout the country.
How to Reach Ratti Gali Lake
To reach Ratti Gali Lake you need to drive for approximately 3 hours to reach the town of Dowarian in Neelum Valley. It is one of the beautiful tourist destinations. From there, you can take a 2-hour jeep ride to the breathtaking Ratti Gali base camp.
Once you get there, you can either rent out a camp in the tent city for the night or trek for another hour to see the lake. If you book accommodation at the base camp, you can also visit Hans-Raj Lake. But bear in mind it would require about 4 more hours of trekking.
Suitability of a trip
This trip is more suitable for adults as it can be quite tiresome for young children. However, if you are planning to take your kids along, you can always get a horse from the base camp to take you to Ratti Gali Lake. Too bumpy roads, till the base camp. And then hiking takes 1 hour, it's too difficult, make sure to be energetic and dressed well. It got glaciers around so too cold in summers even.