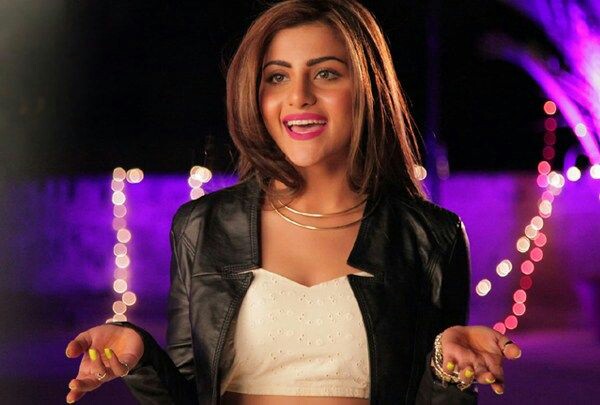 Sohai Ali Abro Biography: She is the most known actress of the entire Pakistani drama and film industry. she is much charming, a most attractive appearance, prettiest smile, and her deliberate acting is making people a vibrant follower of her. She worked as a professional model in many commercials, because she wants to start her career in showbiz industry she decided to start it from modeling. After modeling she started taking projects of tv commercials and dramas.
Sohai Ali Abro Biography
SOHAI ALI ABRO started her career as a model as she appeared in many tv commercials such as Shan pickles, JAZZ etc. Her very fine acting skills got attention of many tv directors and film directors. She made her drama debut in a geo tv serial known as " Sath pardon me". she gained much popularity with the help of this drama. As she became popular after that drama aired on the tv. After that she started working in many tv dramas and also in film industry. Her fan following increased day by day.
Sohai Ali Abro Age
She was born on 13th may 1994(26 years). Her place of birth is Lark Hana Sindh. She belongs to a Sindhi family.
Early Life
SOHAU ALI ABRO spent her early life in lark Hana Sindh with her family. She is the youngest one of her brothers and sisters. Her parents both are professional medical officers. Her parents died a natural death. SOHAI Ali was just 9 years old at that time. That was actually a great loss for her and also her family.
Sohai Ali Abro Education
After the death of her mother and father she moved to Karachi.  she was living in Sukhar, but later she started living in Hyderabad from which she moved to Karachi. There she started her education in Karachi. As she is much interested in drama industry and also in theater, so she decided to start her career as an actress. She is working in showbiz industry but also studying as well.
Star horoscopes
SOHAI ALI ABRO star belongs to TAURUS.
Sohai Ali Abro Husband
She is single. She is not married yet. There are a lot of scandals about that leading actress on social media.
SOHAI ALI ABRO DEBUT DRAMA
She made her debut in drama serial "SAATH pardon me". This drama serial occupies much attention of the viewers and is helpful in gaining massive fan following.
Sohai Ali Abro Family
SOHAI ALI parents are professional medical officers. She has a sister. Before the natural death of her parents. They lived in a joint family in lark Ana Sindh. In an interview she said that her parents are very supportive.
Carrier & Future of actress
She is a much talented, confident, supportive, and a fabulous actress. She worked against Mikael zulfiqar in her debut drama which became much popular. she is very committed to her work. After her first project she started working at many projects including drama, tv commercials, film industry. SOHAI ALI ABRO is selected for nominations in many award functions . She got her fame by achieving many  awards including lux style awards, which reflects  her talent and her performance to her work.
she plays an item number in the film "wrong number". This item song of film industry got much popularity. She made her film debut in a film named as "anjmuman". That film was directed by a popular film director Yasser Nawaz. She was nominated for the best actress award in LUX houseful awards. Her box office hit movies were" jawani phir nahi ani" and "wrong number". She appeared in a biographical drama film named as "motorcycle girl" which was based on a true inspired story.
SOHAI ALI ABRO DRAMAS LIST
Saat pardon mein (2012)

Rangraiz meray (2012)

Tanhai (2013)

Kyun hai tu (2013)

Kahaani ek raat ki (2013)

Khoya khoya chand (2013)

Rishtay kuch adhoory sey

Pyary afzal (2013-2014)

Shaadi k bad (2014)

Bhabhi (2014)

Dhol bajne lagy (2014)

De ijazat jo tu (2014)

Tumhari natasha

Kaise yeh paheli

Adhi gawahi (2017)
SOHAI ALI ABRO FILMOGRAPHY
Anjuman (2013)

Wrong number (2015)

Jawani phir nahi ani (2015)

Motorcycle Girl (2018)